Our new Ergobaby Omni 360 arrived while we were camping on the Isle of Skye in Scotland. For most of our travels we have been in big cities or other well paved, stroller friendly environments, but the rugged terrain of Skye was no such place. We already had an Ergobaby carrier - an original model - which had been serving us well for almost two years. But we jumped at the chance to try out the latest iteration in an environment that would put it to the test. In this review, we'll compare our new Ergobaby Omni 360 to the Original Ergobaby.
Disclosure: Ergobaby gave us an Ergobaby Omni 360 to review. We compare it to an original Ergobaby carrier which we purchased ourselves. This post contains affiliate links, and if you make purchases through those links we will receive commissions that help support us. If you'd like to read more about our efforts and progress monetizing this family travel blog, you can check out our monthly report, Operation Digital Nomad. Thank you!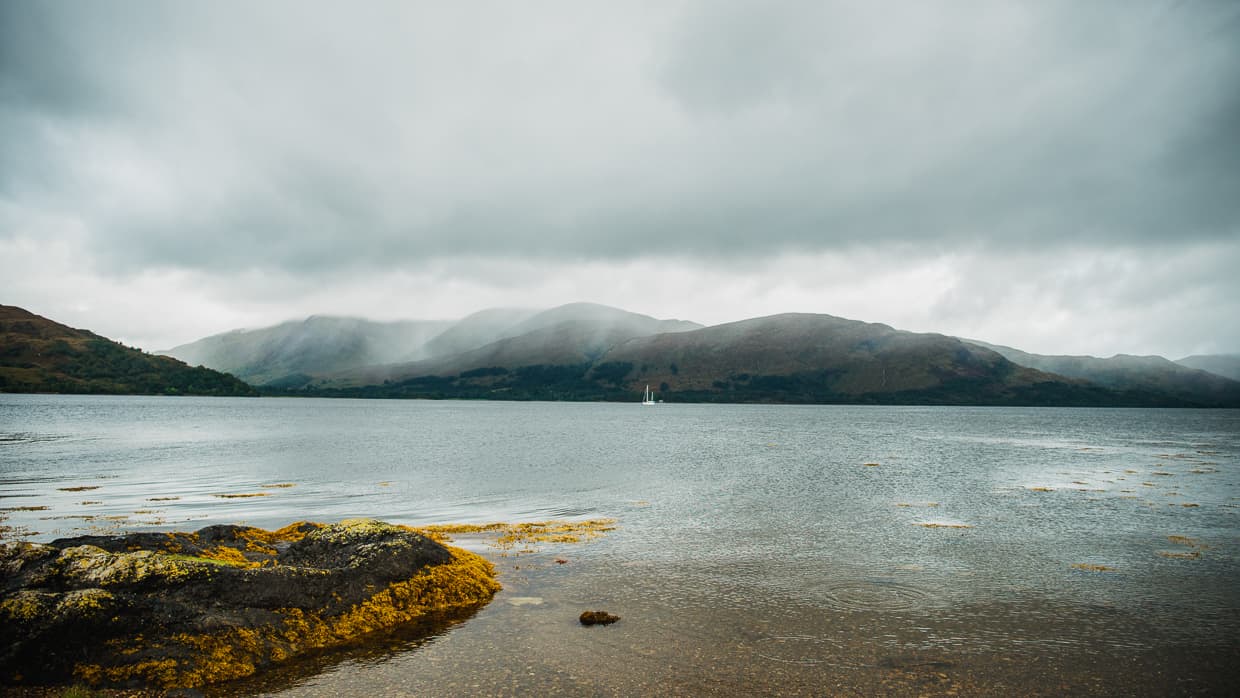 Our Original Ergobaby:
Lisa grew very quickly in her first few months. She was bigger than average when she was born (first baby picture!), and quickly skyrocketed into the 97th percentile in height. Our reaction was to look for the baby carrier with the highest weight limit we could find, and we settled on the Original Ergobaby, which can hold children from 12-45lbs. In hindsight, our reason for picking it was silly (it turns out babies don't keep doubling in weight every few months for their whole lives), but it lead us to a high quality baby carrier anyway.
My back never gets sore when I'm carrying Lisa, which is more than I can say for Jake when he's carrying our luggage. Lisa always feels secure in there, and I never worry about her slipping or squirming free. She's napped plenty of times as we've walked across cities. And though she often wants to get down, it's always because she wants to spend some time running and exploring, not because she's uncomfortable.
It allows us to carry Lisa on our chests or backs. When I used to carry Lisa around the house while I did chores, I always kept her on my back so that I could see what I was doing and I wouldn't get her dirty. When I'm exploring the outdoors with her I always keep her on my chest so that I can see her and talk to her and keep the bugs away. We've gone through about 5 strollers since then, but the Original Ergobaby is the only baby carrier we've owned. Until last month, that is.
Update: Our new travel stroller is actually amazing, but obviously it can't take us up a mountain like a baby carrier.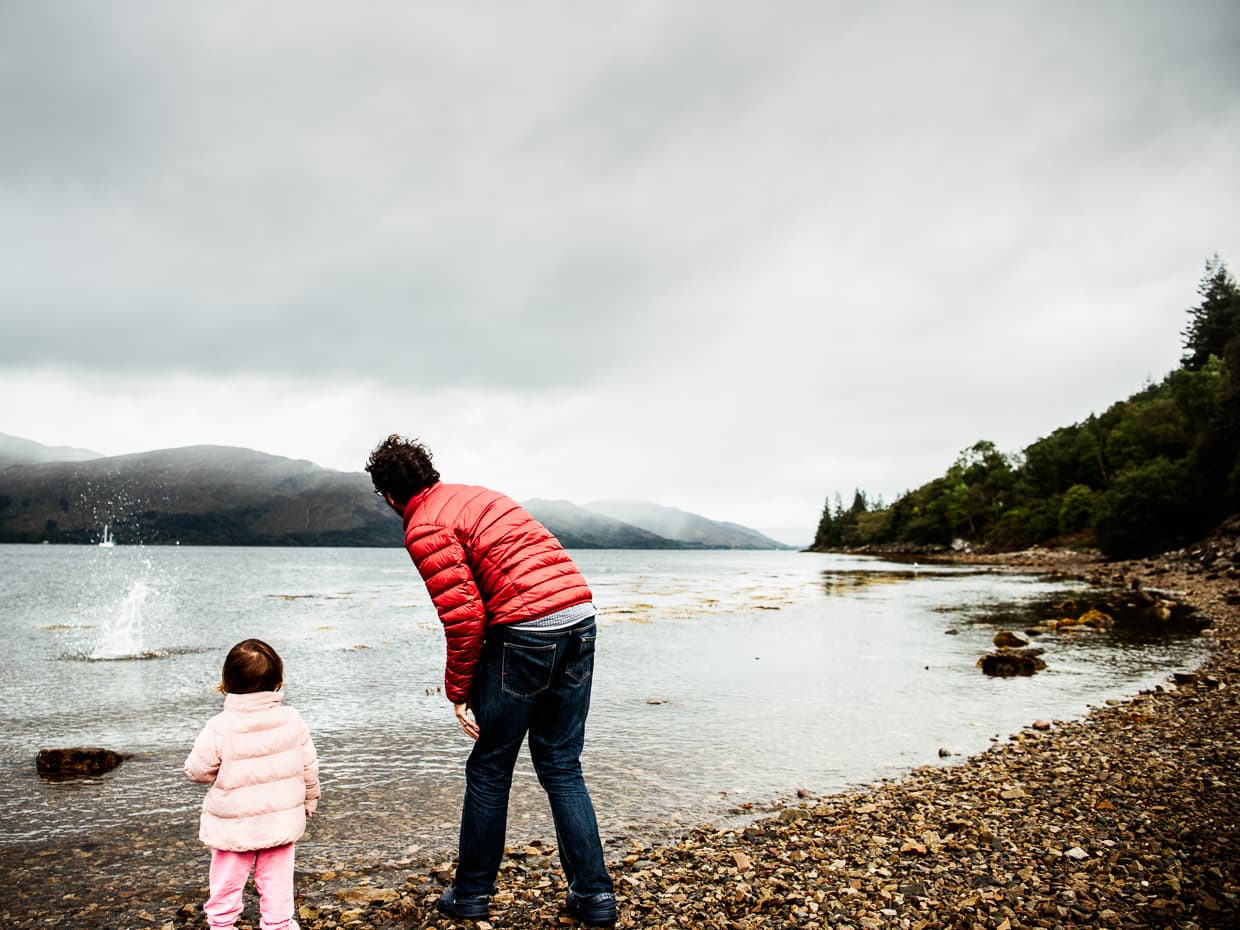 Our Review of Our Ergobaby Omni 360
Pretty much everything I said about the original Ergobaby is true about the 360 as well. In addition to feeling safe, secure, and easy on my back, it also has a little extra padding around the waist belt, which really does make a difference, especially when I'm climbing a lot of stairs (or a rocky Scottish mountain) and I have to lift my legs up high a lot. A superior buckle makes the straps easier to tighten and loosen, even when Lisa's already on my chest or back, which is very convenient.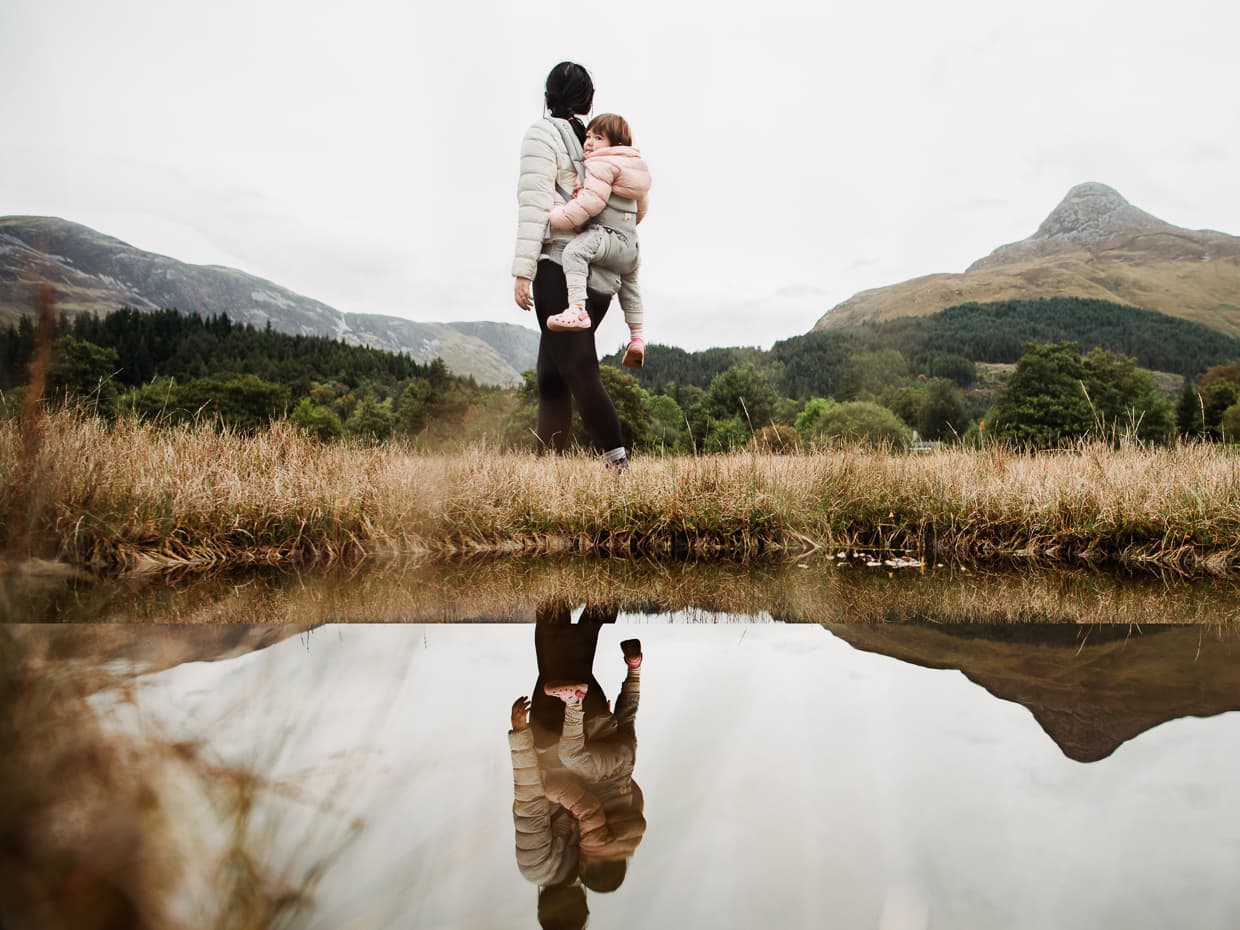 But the biggest difference for me, and the reason I was so excited to try the Omni 360 out, is that it allows the child to be carried facing inward or outward. That's the main feature I always missed in the original model, and once I tried it, I knew it was a game changer. We tested the new carrier out on our hike up to the Old Man of Storr (a popular and scenic trek on the Isle of Skye). On the way up I carried Lisa facing out so that she could see the views I was seeing, and keep her entertained as Jake and I did all the work of climbing.
On the way down, Jake carried her on his chest and she fell fast asleep, even as he climbed down some steep patches and trudged through squelching mud (which reminds me, both models are also machine washable). When switching from outward facing to inward facing, the adjustment only requires the switching of two buttons, and it can be done without taking the carrier off.
It's true that the Omni 360 has a smaller weight range - 7-33lbs - than the original, but I don't think it's going to be an issue. As fast as she is growing in size, she is growing in independence and adventurousness even faster. By the time she's 33lbs, the hardest thing about carrying her won't be deciding which carrier to use, it will be chasing her down to pick her up.
Update (March, 2019): The Ergobaby Omni 360 is now also rated for up to 45 pounds, just like the original. That should make the decision easier!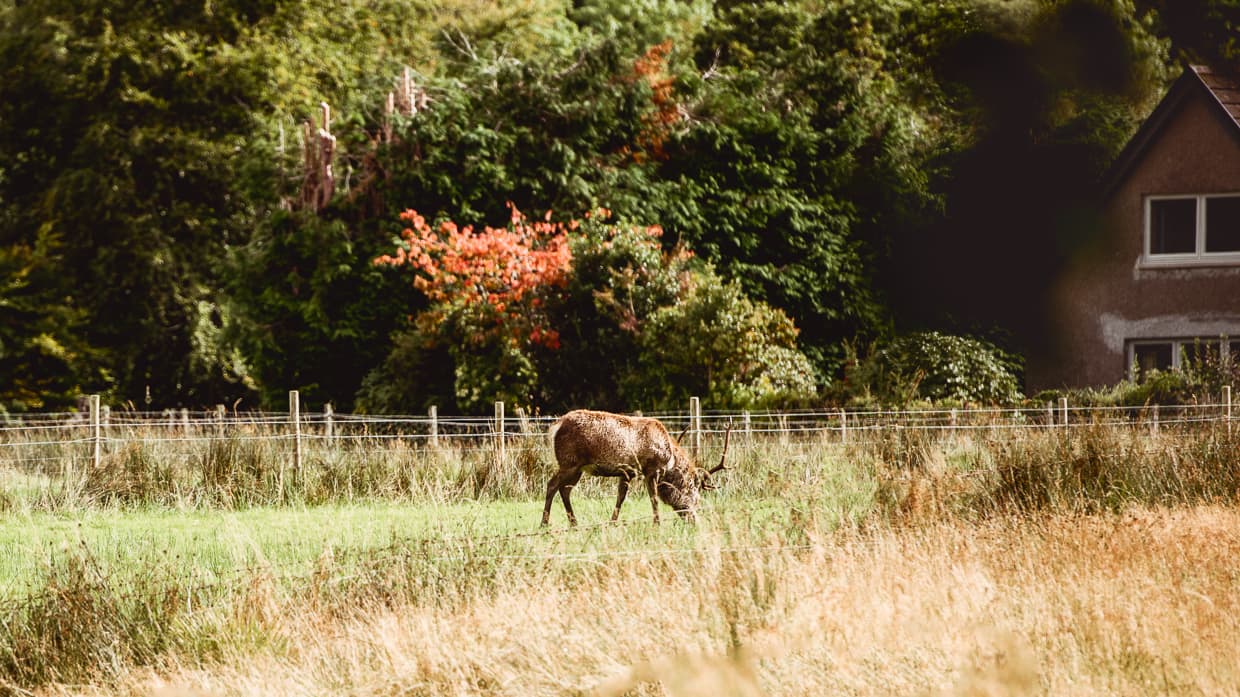 Conclusion:
For us, the Ergobaby Omni 360 was an easy replacement for our original model. The flexibility and ease of use make life easier for us, and Lisa loves to enjoy the same view I'm getting. Apart from the difference it weight limits, there really isn't much downside in upgrading. As we continue our travels, Lisa is going to see a lot of this amazing and beautiful world, and for the foreseeable future, her new baby carrier is going to see it too.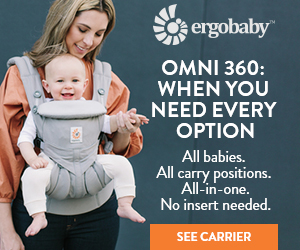 Update (November, 2018): We have now had the Ergobaby Omni 360 for well over a year and it is still in good condition. We are nearing the weight limit now, but the carrier has served us well in dozens of cities on two continents. Lisa loves walking now (and running), but we still bring our chest carrier along sometimes when we travel to a stroller hostile environment but we know she will get tired.
It's not as clean as it used to be, but no one expected it to be. It's been in cities and out in nature, sometimes both on the same day. Here in Dali, China where we are living now, Lisa rode in her ErgoBaby up the Cangshan mountains to get lunch at a Buddhist nunnery. It's comfortable and durable, and when we finally do retire it, it will be because Lisa just doesn't get tired anymore.
Interestingly, here in China where scares about tainted or low quality baby products and vaccines have left consumers nervous about Chinese companies, western brands like the Ergobaby Omni 360 are very popular with parents who can afford them. In the community where we are staying, we see some of our favorite products regularly. There are probably five families who visit our local playground wearing a 360 or an original ErgoBaby.
If you have any questions about the Ergobaby Omni 360 or how and when we use it, feel free to ask away in the comments section below. We'd love to get a good conversation going here like we have in our review of the Babyzen Yoyo travel stroller.