The Isle of Skye, Scotland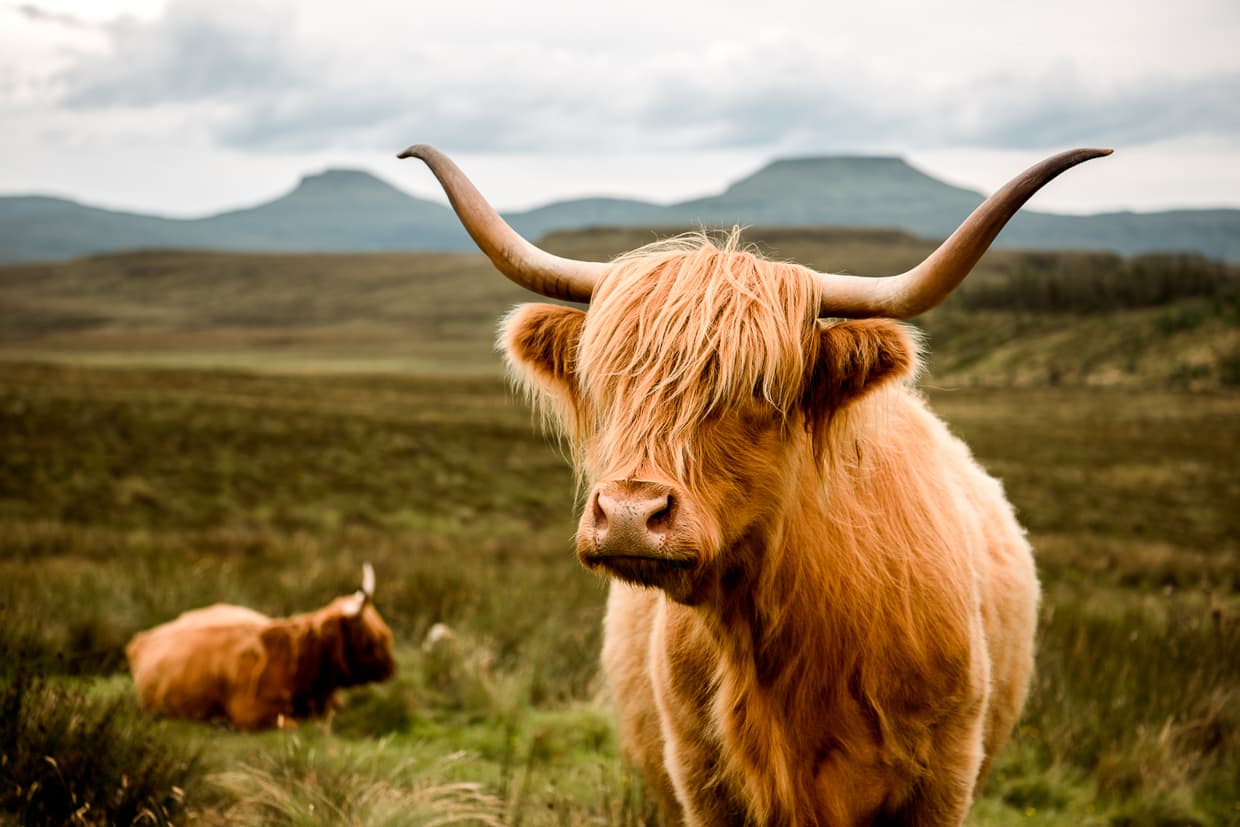 We spent the month of August tent camping on the Isle of Skye, Scotland. Everything was basically what you've probably heard. Yes it was windy and rainy, yes the landscapes were breathtaking, and yes, there were some midges. But the things that made camping there a challenge were also what made the experience special. Every view that we took in was extra rewarding, and daughter turned two years old among the lochs and highland cows of this beautiful island. Here's everything we've written so far about the Isle of Skye.
Dornie, Scotland isn't technically on the Isle of Skye, but it's just over the bridge. It's also home to one of the coolest looking castles that you'll ever see. From the moment we passed Eilean Donan, we knew we'd be making a trip or two from our campsite to take some photos. In this post we go over what our visits were like and where we found the best angles for photographing the castle.
This post is an overview of our Summer in Scotland, which we divided between three Scottish campsites. We spent July in Dunbar, August on the Isle of Skye, and September in Glencoe. In this article we go over why we chose to travel like this, what it was like tent camping with a toddler, and what we learned from the experience. Three months is a long time to be "roughing it," and there were about as many ups and downs as you might expect.
After tent camping at the Isle of Skye franchise of the Camping and Caravanning Club for the entire month of August, we were in a pretty good position to write a review. So we did! In this post, we go over everything from weather to wifi, and give some recommendations on nearby attractions while we're at it. We weren't sure what we were getting ourselves into before we showed up - read how the campsite we chose stood up.
Portree is a quaint little town, but it's the biggest town on the Isle of Skye, Scotland. We drove there frequently from our campground, when we needed groceries, photography props, or just a little shelter from the elements when the weather got a little intense. If you're going to the Isle of Skye, you'll probably be stopping in Portree, so go ahead and read about what the town has to offer.
The Old Man of Storr is one of the most iconic sites on the Isle of Skye. We climbed it repeatedly to get things just right for our photos, and we were pretty impressed with ourselves. This is one of our behind the photos posts, but it also provides a little insight into what the hike is like, and of course, there are plenty of truly stunning landscapes to look at. Enjoy.
Fairy Glen is kind of a weird place, but it is definitely beautiful. Imagine that someone discovered a cluster of rounded hillsides that look like they ought to be inhabited by hobbits (or fairies, I guess). Then imagine that person decided to pile up a bunch of rocks and make all kinds of cool patterns with them on the ground. That's fairy glen, and it's an easy place to enjoy some scenery and fresh air, and maybe meet a sheep or two.
One of the places that we were determined to photograph on the Isle of Skye were the Fairy Pools. Yes, another place named after fairies. Looking back at the photos, it was beautiful, but without the photos, all we'd be able to remember would be the bugs. We thought that the Scottish midge problem was exaggerated until we got here. That being said, if you keep moving and never stop for photos, it's an easy hike with great scenery. Just don't forget the bug spray. Please make the bites worth it by enjoying the photos.