Rome, Italy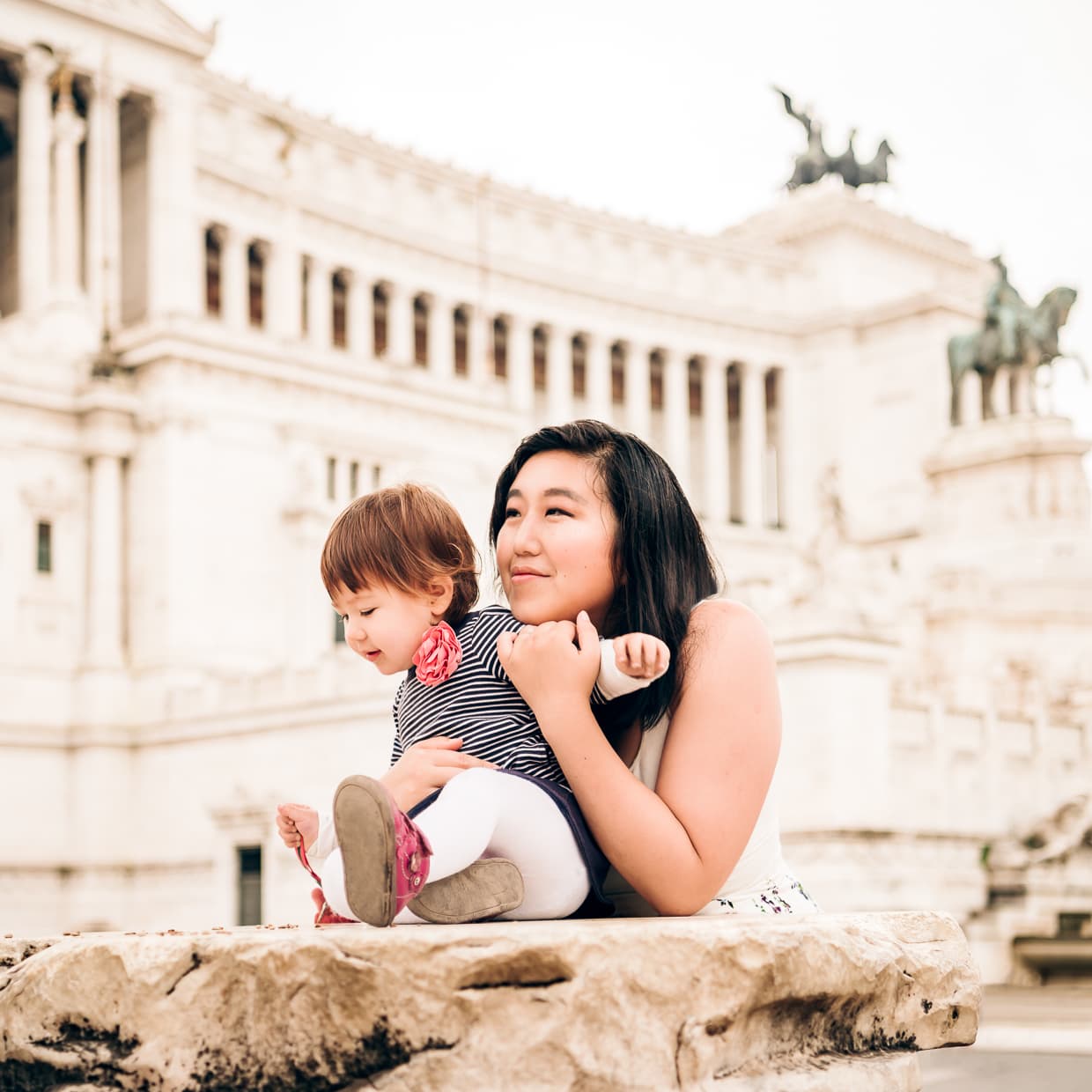 When we first started planning our year in Europe, Rome, Italy was obviously one of the first places to make it onto our list. The downside of Rome is that the crowds are a nightmare, but the upside is that all those people came for a reason. Rome is home to some of the most amazing attractions on Earth, and there's no place we've been that reminded us more about how old the world is and how much things change with time. The Italian food was ok.
We spent enough time around the Roman forum during our visit to Rome that we feel pretty comfortable recommending photography angles. We went inside the park twice, so this article includes a few tips for getting in smoothly and getting your photos. But here's the kicker: the very best place to photograph the Roman Forum from is actually free.
We stayed in Rome for an entire month, and the Aqueduct Park was our favorite outing. If you have children who need a safe place to run around, or if you just want a relaxing afternoon away from the bustle and crowds of the city. And the best part is, the enormous aqueduct (which you can walk right up and touch) makes the view distinctly Roman, so you won't feel like you've forgotten why you came to the city in the first place. In this post, we talk about how to get there, what to expect, and how the experience there made us think about our priorities during travel.
There was one photo we were envisioning from before we even arrived in Rome. In this post we talk about how we planned and executed our favorite shot from the month of April, a dramatic panorama of the interior of the Roman Colosseum. If you want to get a great shot, you can read about how we did it, or you can just check out the kind of view you can expect when you visit.
Because our Rome Airbnb was right next to the Colosseum, we had ample time to explore all the angles for photography. In this post, we give a number of tips and creative compositions that will help you capture the glory of this incredible Roman ruin that won't look like just another tourist photo. These locations will help you avoid photos mobbed with tourists, and even get you close to some other fun attractions. Also, every one of these angles is free to get to (a rarity in Rome).
A bike ride on the Appian way wasn't just a fun way to spend the morning, it was also good exercise, and a rare opportunity for us to socialize. We met up with another traveling family, and Lisa had a blast playing with their kids. In this post, we talk about what riding on the Appian way was like, and discuss some of the challenges of traveling long term with children.