Provence, France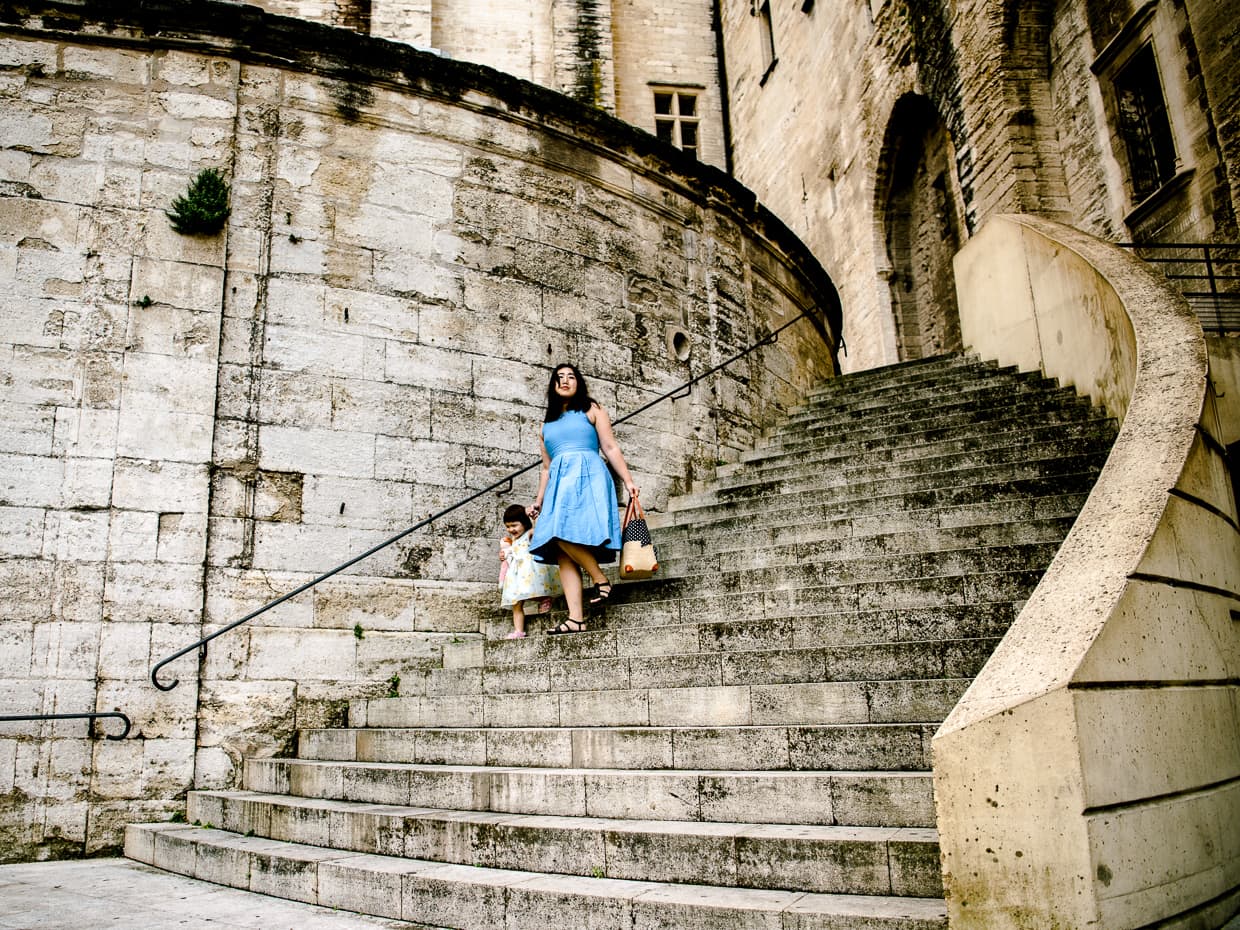 This was the part of our French road trip that we were really looking forward to. We tried our best to time our stay in Provence with the blossoming of the region's famous lavender fields. By the time we left, the lavender was just starting to open, and it was amazing. Provence is one of those places that, if you do it right, winds up being exactly what you hoped it would be. We made our home base in Avignon and explored from there. Here's everything we've written so far about Avignon and Provence, France.
We came away from Provence with some amazing photos, but we weren't done yet. Dannie still had to edit them all. She created some Lightroom Presets and Photoshop Actions to help speed up the process of bringing out the best in those amazing rows of flowers. In this post, we announce that she is making them available for others to purchase. You can get the same effects we used for our lavender photos, all while supporting our efforts to monetize this travel blog and keep on moving.
The lavender fields of Provence were what first prompted us to visit the region. In this post, we go through the places we visited and the methods we used to create some of our favorite pictures from our time in Provence (actually, some of our favorite pictures ever). Aside from some photos of amazing lavender fields, this post also contains links to specific locations and tips on timing and technique.
Here's what we learned about enjoying the beautiful city of Avignon. We spent two weeks there in early June, before the temperatures got too hot, but just in time to explore the countryside for the famous lavender fields that draw photographers like us to the region.
While we were in Avignon, we spent a day exploring the nearby Fort Saint-Andre. It's a huge fortress that we could see from the park above the Palais Des Papes. Most people are drawn to the fort for it's intimidating walls, but we got lost (intentionally) exploring paths and enjoying the shade in the giant garden courtyard inside. Well worth the price of admission.
The weekend we spent in Valensole, France was surreal. We came for the iconic lavender fields, but when it wasn't sunrise or sunset, we spent our time relaxing in the courtyard of our boutique hotel and driving through the countryside seeing the sights and breathing the fragrant air. We'll probably never go to another place as singularly beautiful as Valensole (until we go to Valensole again).
Pont Du Gard is a gigantic and extremely well preserved Roman Aqueduct that crosses over a river in the Provence Region of France, less than an hour's drive from Avignon. We went there for a picnic with baby Lisa, and we couldn't have asked for a better backdrop or a more fun place for a family to play. There is a whole park build around the aqueduct, including a museum. It's good for a quick picnic or a full day of exploration.
Our month in the Provence region of France actually began in Paris where we rented a car that would get us around during June of 2017. On our way to Avignon we stopped in the town of Beaune, France, and we were surprised how much scenery, comfort and activity was available in such a small town. This post is about the quiet town that reassured us we'd chosen the right way to explore France.