Taiwan is an island off the coast of mainland China. Its history and culture are interwoven with China's, but modern day Taiwan is much more open and accessible to Western travelers. American tourists can visit the island without a visa, and in many cases (but not all) you can get by speaking English.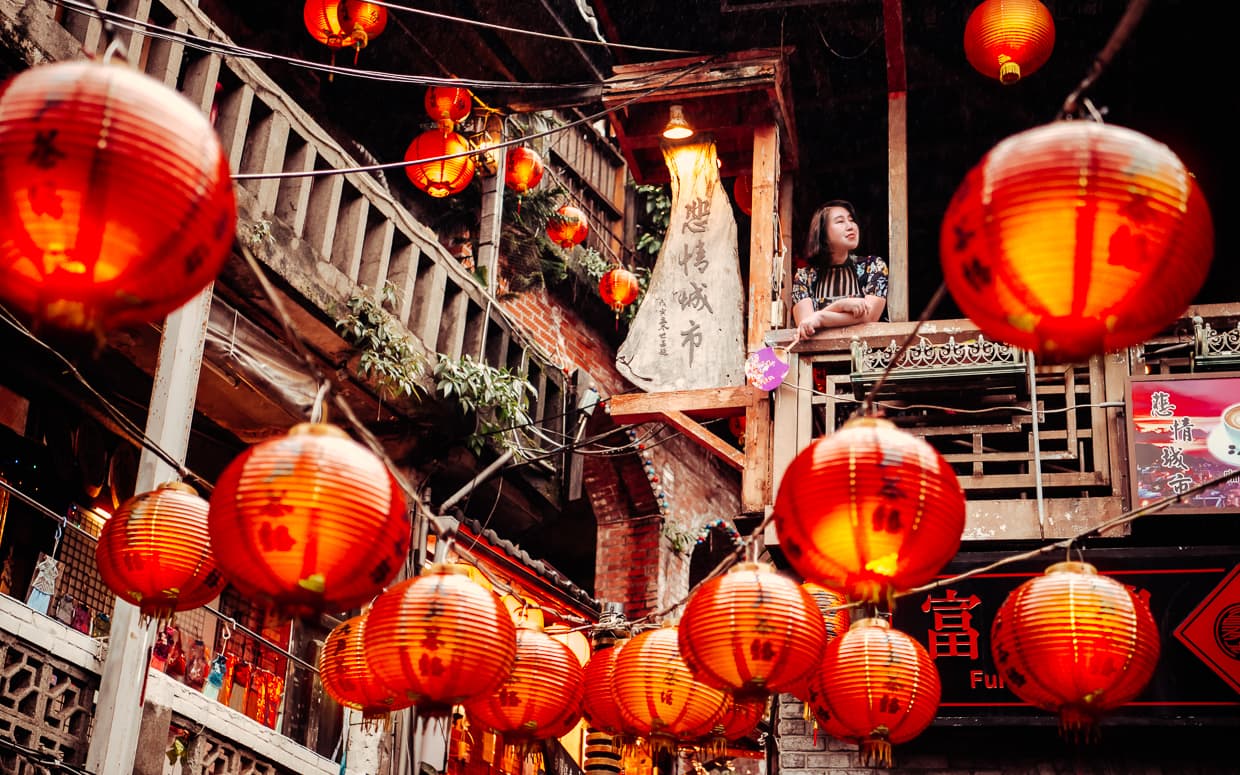 We spent the month of February 2018 exploring Taiwan, splitting our time between the north and the south of the island. Here's everything we've written about Taiwan, which has made its way onto our list of places we are seriously considering for even longer stays in the future.
If you want to see some cool architecture, check out some of the local Buddhist culture, and just generally enjoy a morning or afternoon at a beautiful park, the Kaohsiung Lotus pond is probably what you're looking for. We visited twice, once while we were out enjoying ourselves, and a second time because we didn't have our camera with us the first time!
Our four night stay at the Fo Guang Shan Monastery (see below) just happened to coincide with its month long Chinese New Year festivities. That meant we got to watch fireworks, parades and other performances, and enjoy an entire street of vegetarian food stalls. Not too shabby. It was an amazing place to visit all on its own, but the fact that we got to enjoy the architecture, the temple and the great people there during the biggest holiday in Asia was the icing on the cake. Read on for more details and some pictures of the fireworks display over the Big Buddha statue.
We've stayed at a lot of cool places during our travels, but four nights in a Buddhist monastery is hard to top (we'll try anyway, though). Fo Guang Shan is the headquarters of Taiwan's largest Buddhism movement, and unlike most monasteries, they are friendly and welcoming to the public. Here's how we made the most out of our visit, mentally, educationally and photographically.
Once we decided that we were definitely going to Taiwan, there was one place Dannie wasn't going to let us skip. Jiufen is an old mining town that went bust but then rebounded when it became the site of many popular movies. Today it's thriving as a tourist attraction, but as photographers (and long term travelers) we found it to be a surreal dive into a world of fog, lanterns, and vivid imagination.