Split, Croatia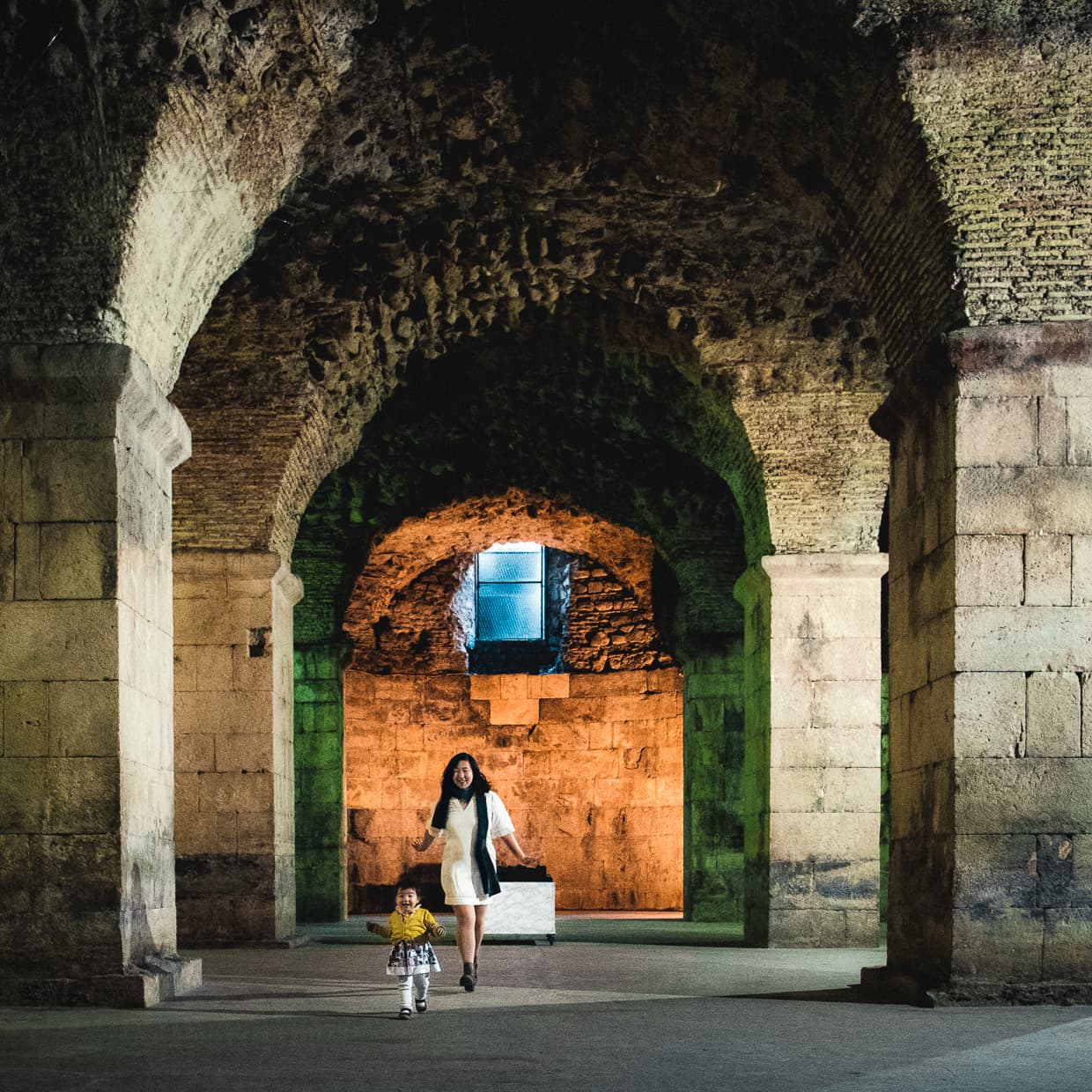 Split, Croatia is a beautiful city on the Adriatic Sea. Even though our visit was in February, it was warm enough for us to spend most of our time outdoors, walking around on the promenade, exploring the hills and ruined castles outside of town, and even venturing underground into the roman ruins under the palace. There was a surprisingly good selection of vegetarian food in Split, and though the old town had a very ancient feel to it, modern shopping was just a cab ride away. Here's everything we've written so far about Split, Croatia.
In this post, we talk about the experience of photographing some amazing ruins in Solin, a town just outside the city of Split, Croatia. Salona is amazingly well preserved, considering how easily accessible it is. We share our tips on everything from getting there to how to get the best photos from your own day trip.
The Promenade is the most iconic location in the city, and it's the hub that connects the old town to the harbor. It's a great place to relax or to start out on a day of exploration. In this post we go over what you can find there and how we made the most of the pedestrian area during our February in Split, Croatia.
Klis is one of the most amazing ruins we've seen. It's a short bus ride from the Split Old Town, and it can be visited in half a day. Just make sure you are ready for a few stairs and some dizzying views. They say that the fortress was never captured, and as you explore it, you will easily understand why.
This was our favorite place to relax and exercise while we visited Split. It's got natural scenery, amazing panoramic views, and a playground for the kids. Getting there is a climb from the Old Town, but once you are up there it's all stroller friendly and easy to enjoy.
This post is a story of obsession. We saw a photo of a staircase in Split and we just had to track it down. Here's how we followed the clues, embarrassed ourselves a little bit, and finally reaped the rewards of two days of effort. Not bad considering the only thing we knew how to say in Croatian is "thank you."