Back when Jake and I were nearly settled down, I felt an intense sense of wanderlust that drove us to embark on our journey.
But every once in a while we visit a place that just sort of feels like home. It's partly because we use Airbnb, which means we are often literally staying in someone's home. We spent four nights in a real English cottage farm in the Lake District in England, and there was a part of me that sort of wanted to stay.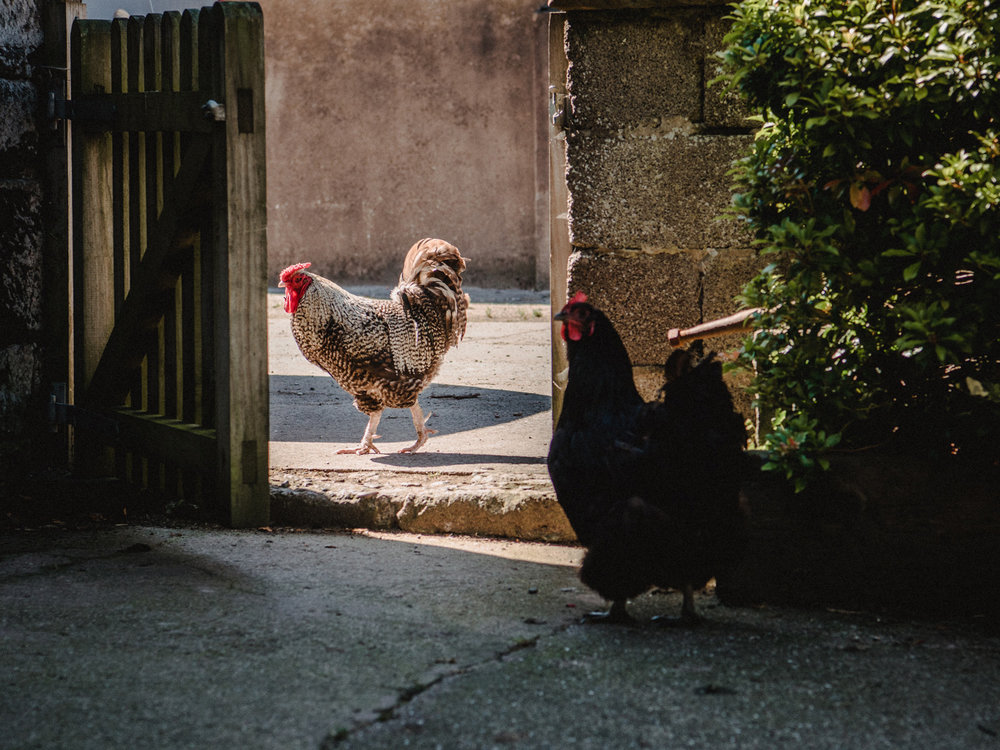 It wasn't full of huge monuments like some of the more glamorous cities we've visited, like Paris, Rome, or Venice, but it was beautiful in it's own way.
The hillsides covered with sheep, the little winding roads, the quaint, sleepy little villages nestled in the valleys and against the seashores - all of these things whispered in my ear that life in the region was quiet, friendly and simple.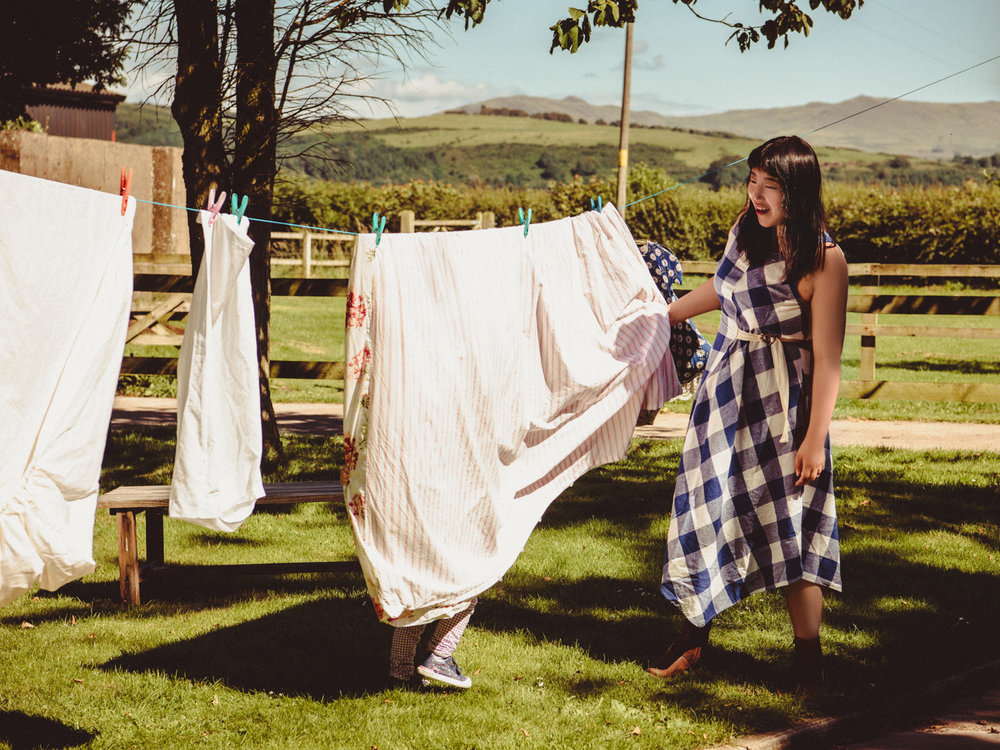 Lisa helps with the laundry.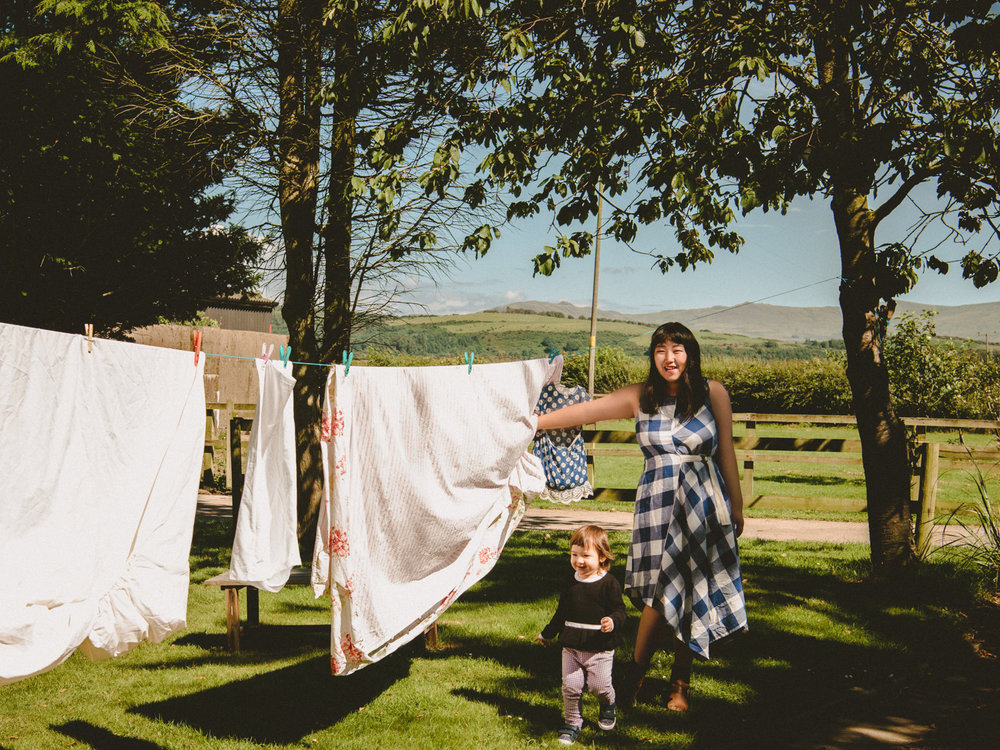 Of course, it's easy to oversimplify the lives of others. But for a few days I really enjoyed imagining the idyllic lifestyle
I would wake up and cook breakfast in the huge farmhouse kitchen, then relax in the yard with my computer while Lisa chased the chickens around the house all morning.
In the afternoon, when Jake got back from whatever it is he was doing (I'm picturing him chopping wood without a shirt or something), we could prepare dinner together and eat outside on a big farm buffet table.
In the evenings we would all go out to take photos in the hills or along the coast at sunset, then sip wine while we talk about doing the same thing the next day.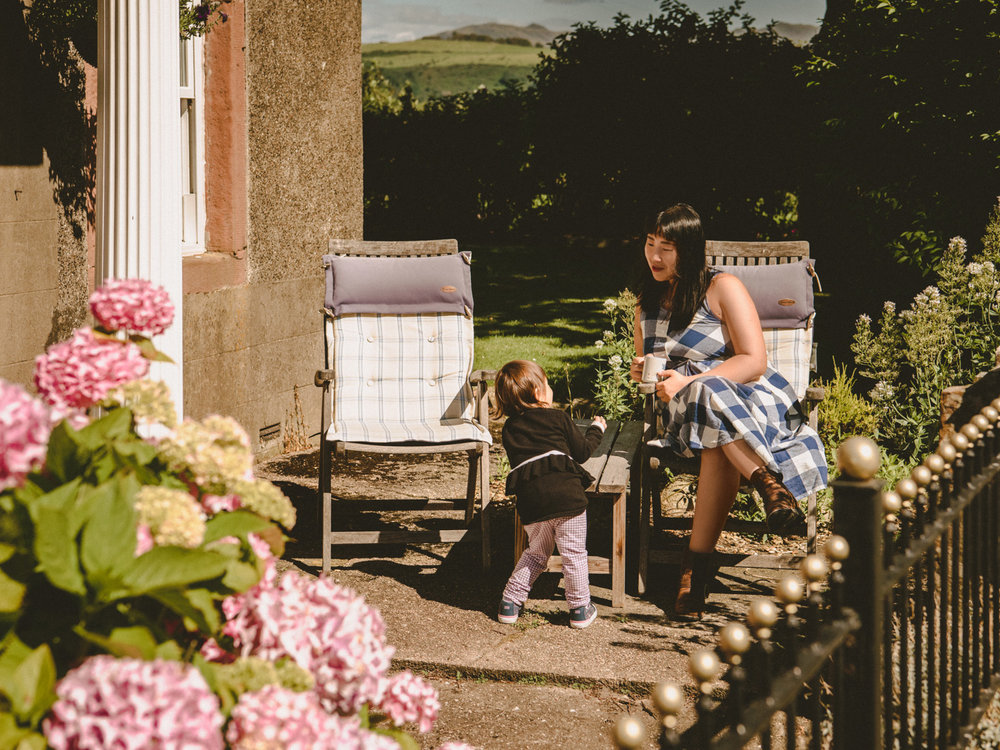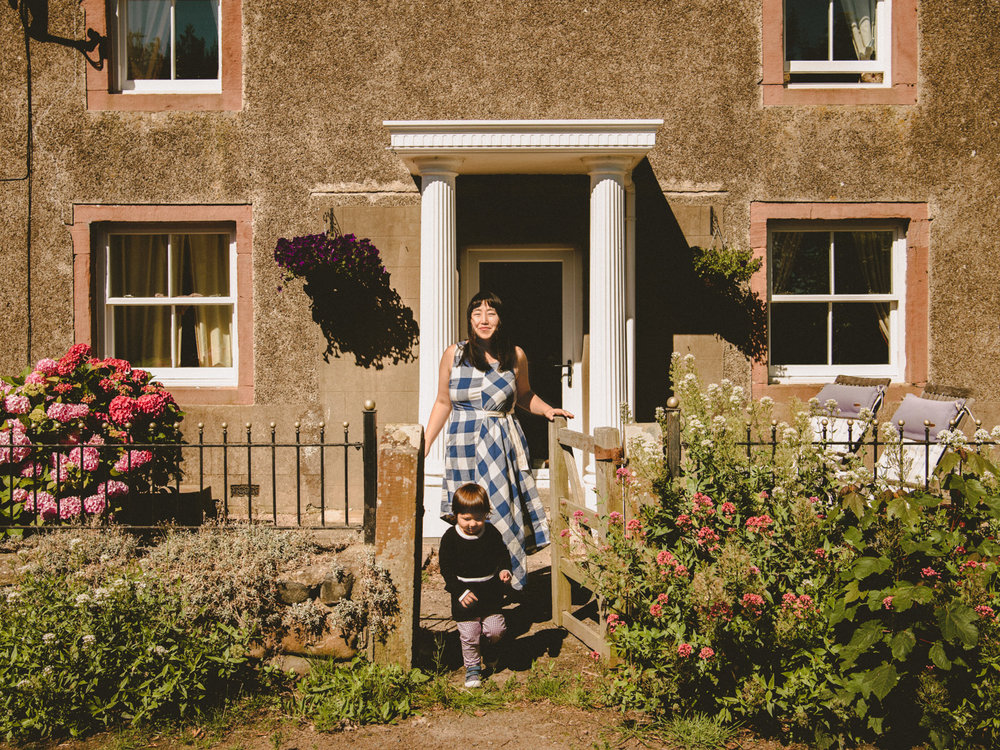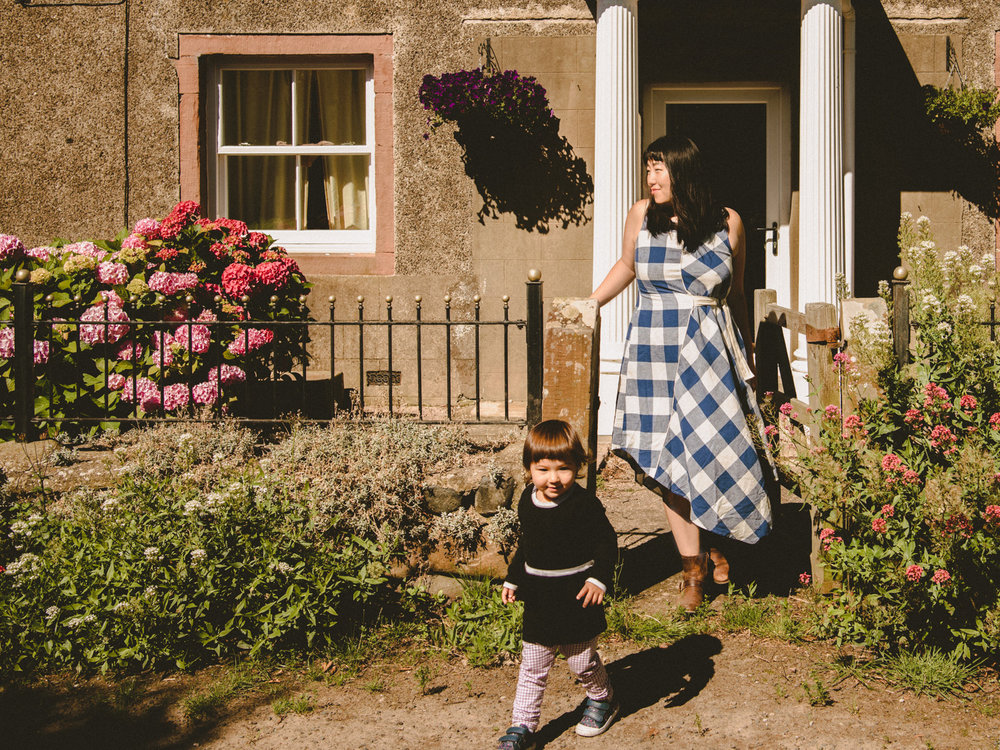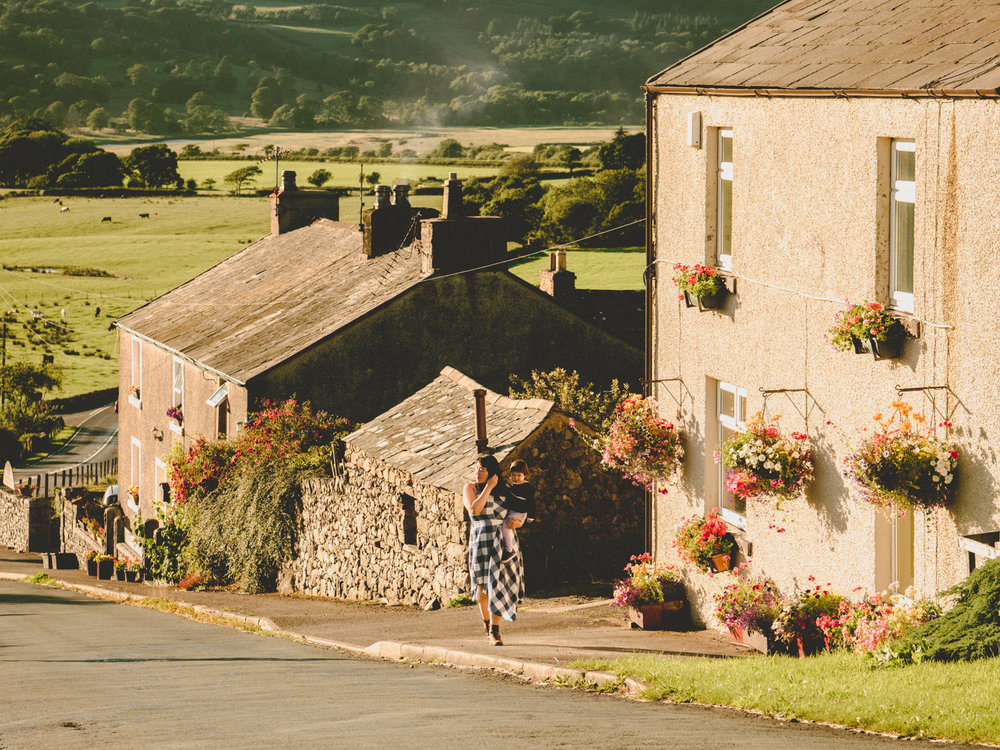 One of the advantages of traveling is that you get to experience the best a place has to offer and then move on before reality sinks in.
But something tells me that life here was at least a little more laid-back than in the city. I remember returning home one evening after a photo shoot to hear our hosts sitting together in the back yard, playing the guitar and singing together as they shared a drink at the end of the day. We went and joined them for a moment and they played a song just for Lisa as she clapped her hands. I think that moment, as much as any of the breathtaking views, will shape my memories of the Lake District.
If Lisa remembers any of it, it will be the chickens.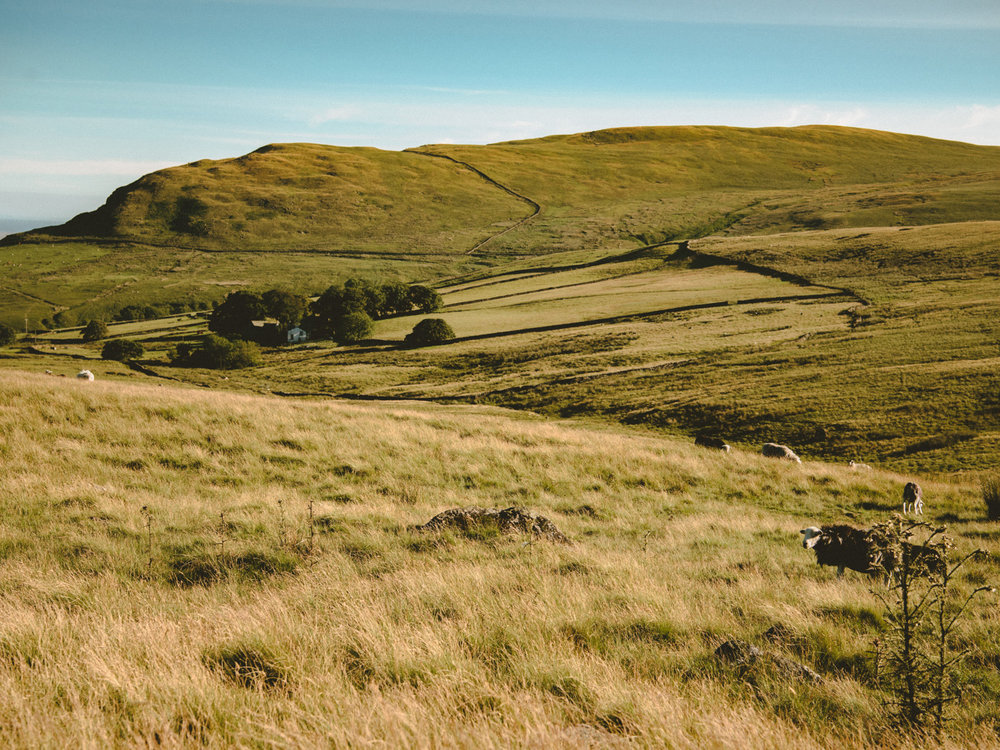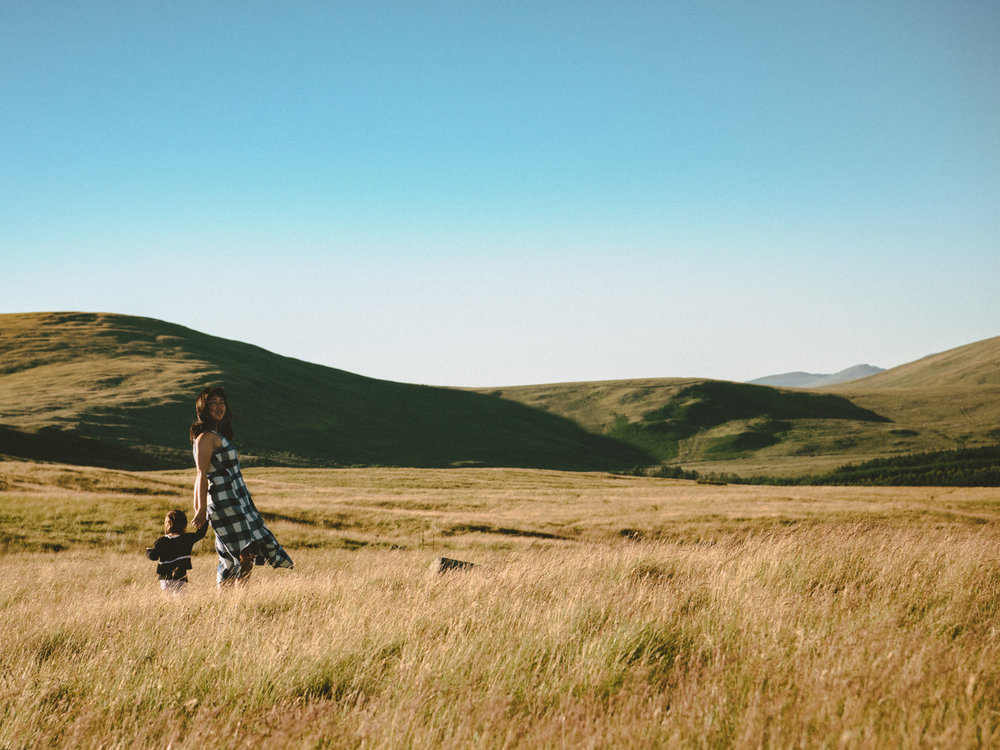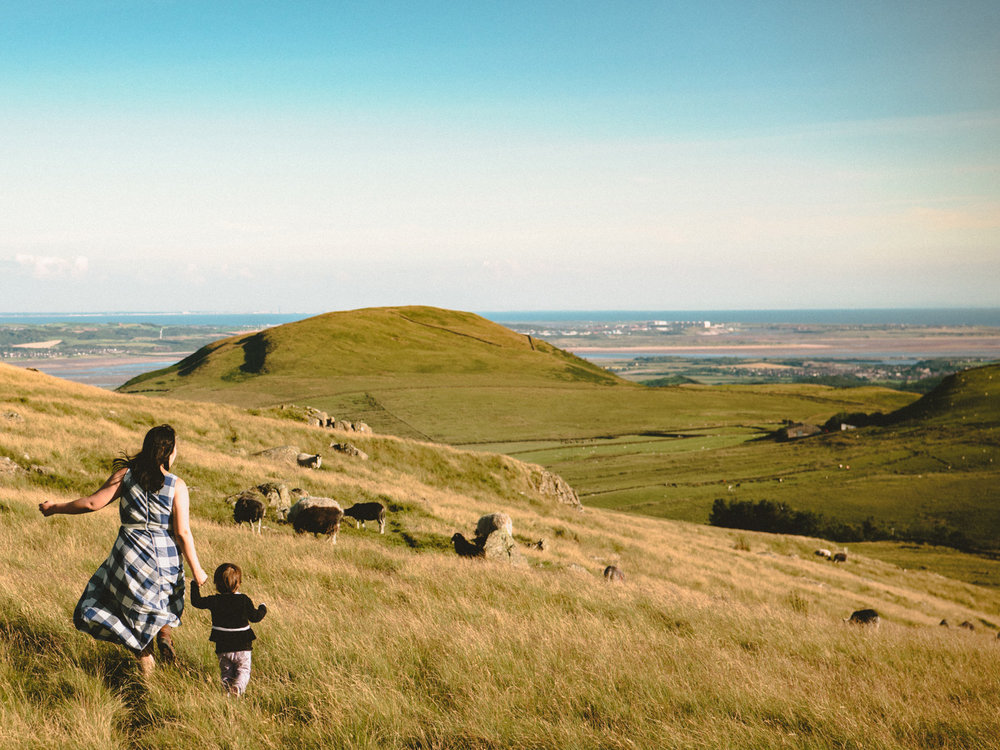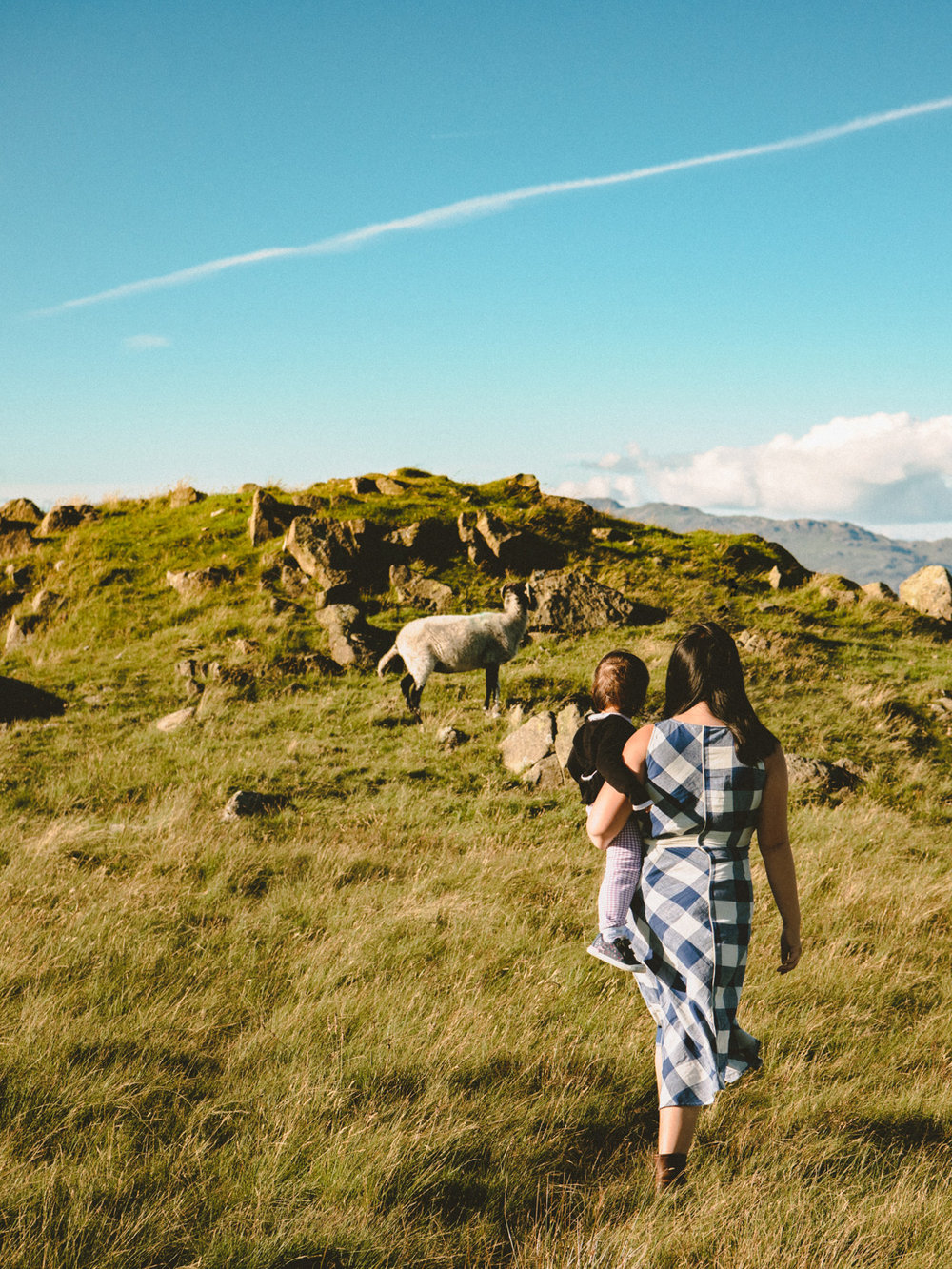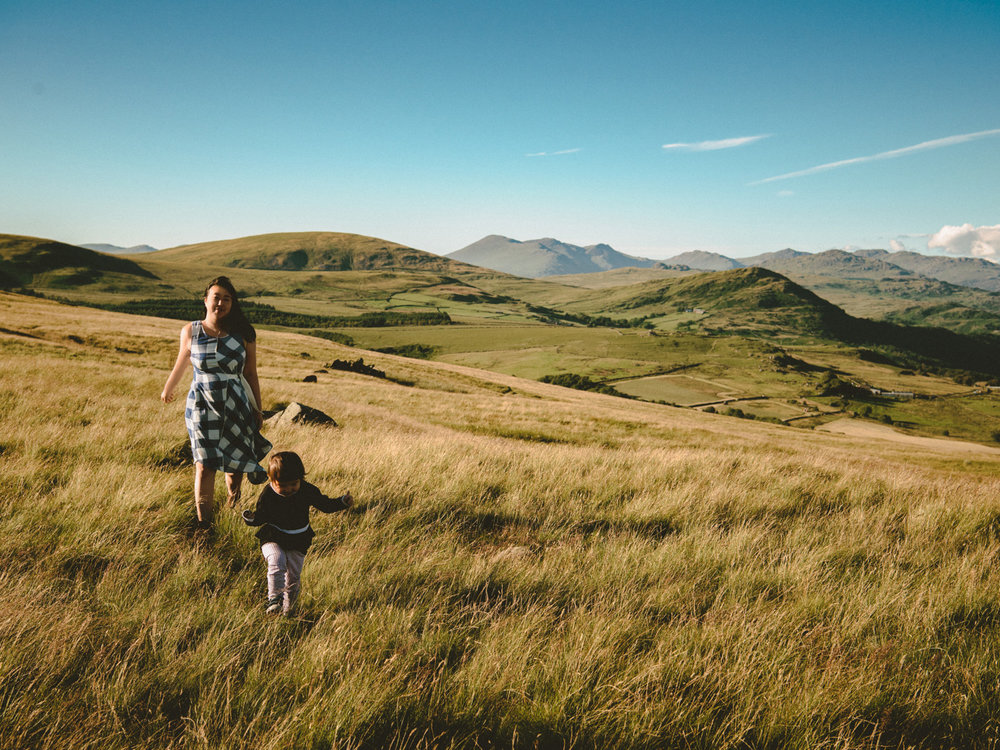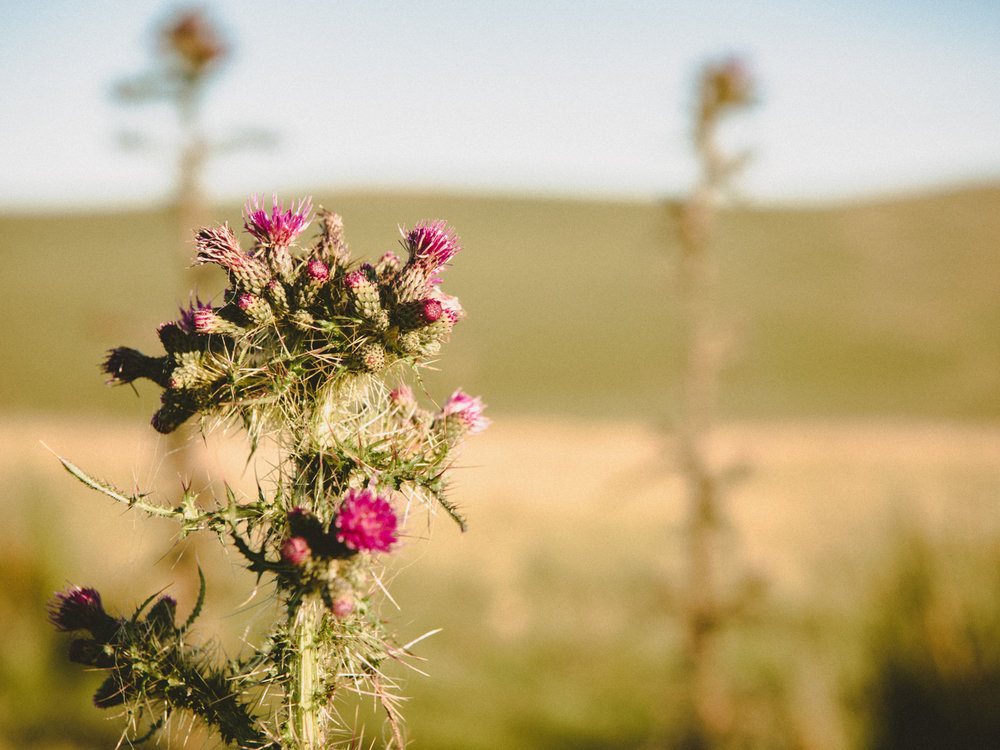 A quick plug: If you like how this thistle stands out with the rest of the image out of focus, you could learn how to create that effect intentionally by reading Jake's e-book, Easy Manual Mode Photography. You don't need to know why it happens, you just need to know how to do it.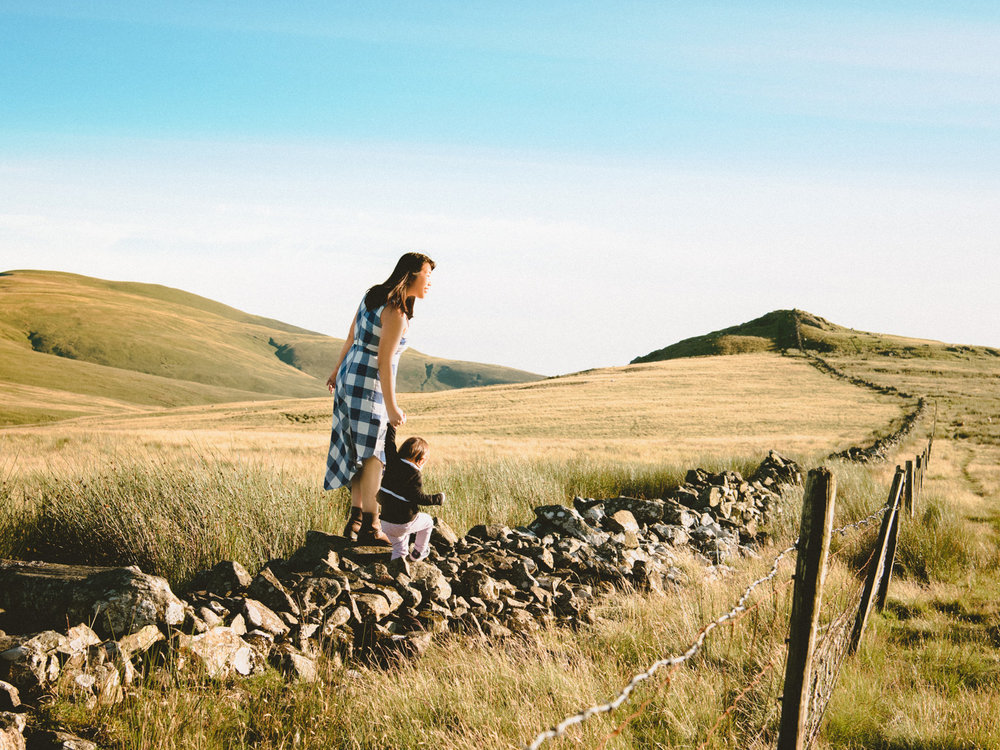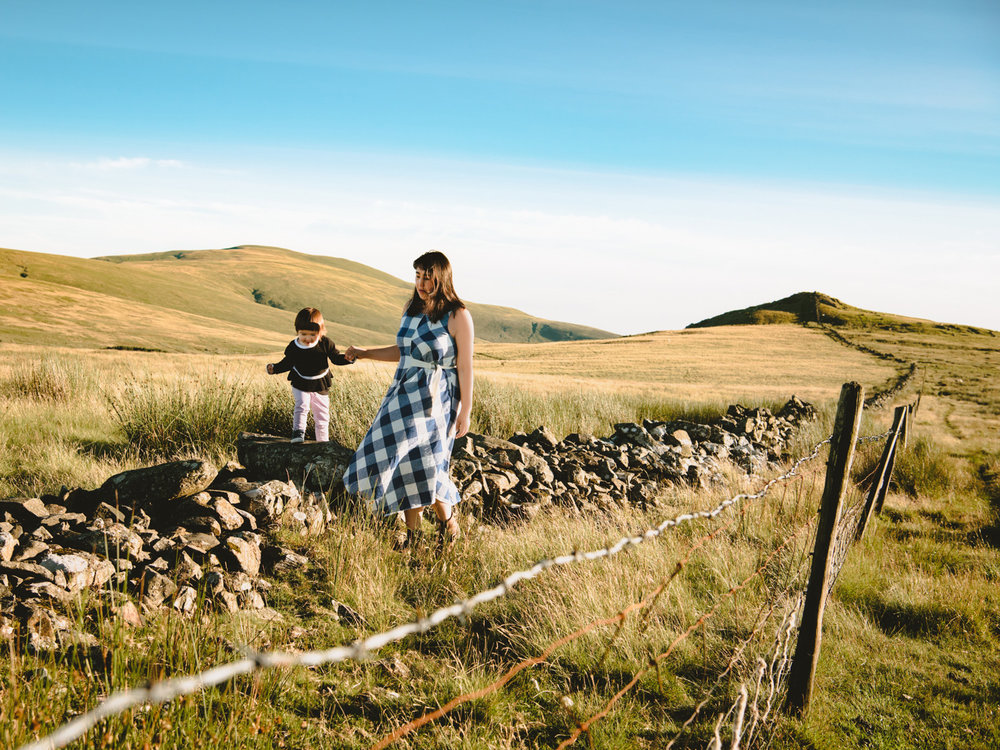 Lisa was ready for adventure. That's what traveling as a family will do for the little ones.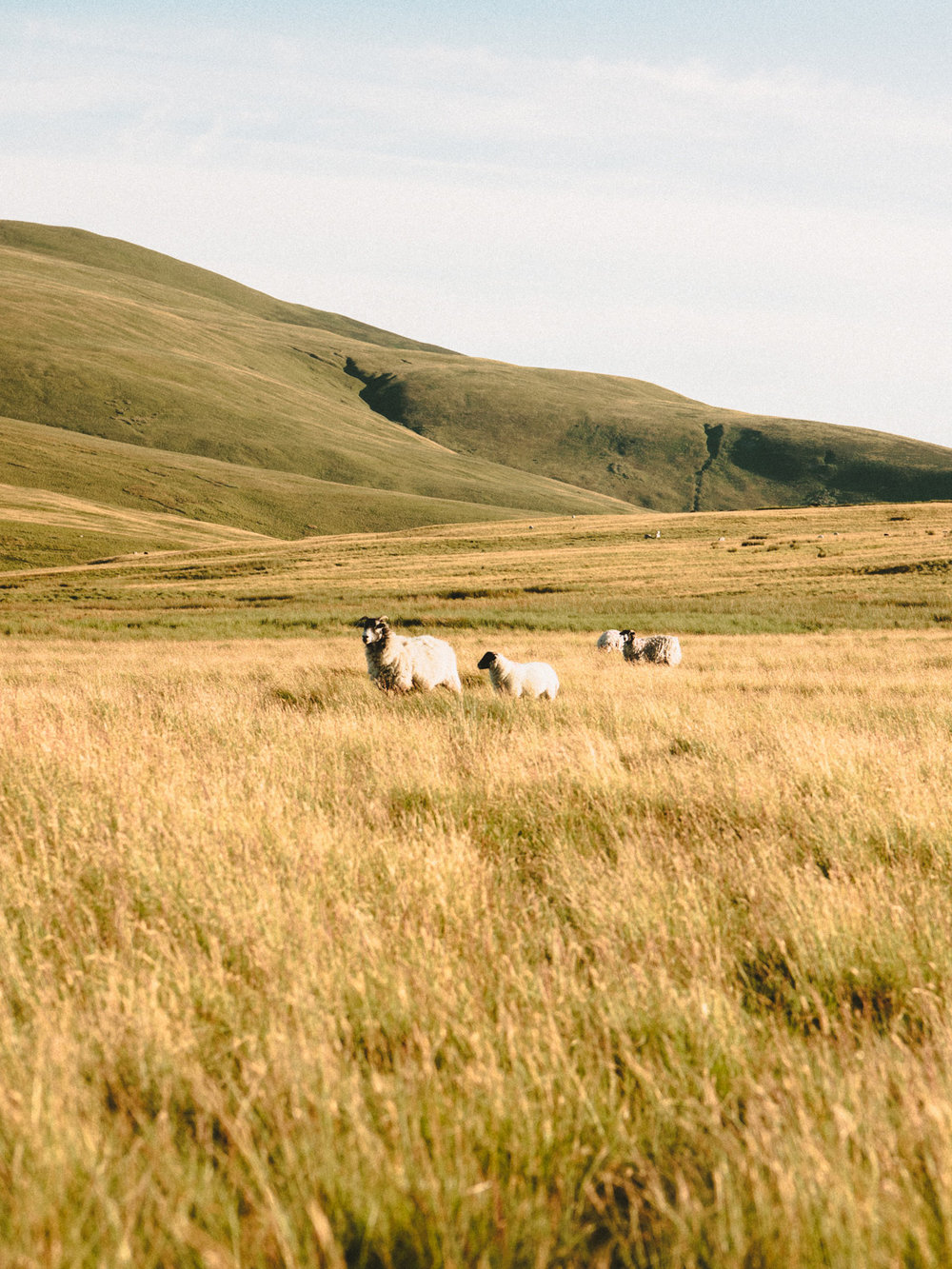 Some of the local residents of the Lake District in the UK. Don't get too close, they're a little sheepish.
Have you ever visited a place and thought it felt more like a home than a destination?