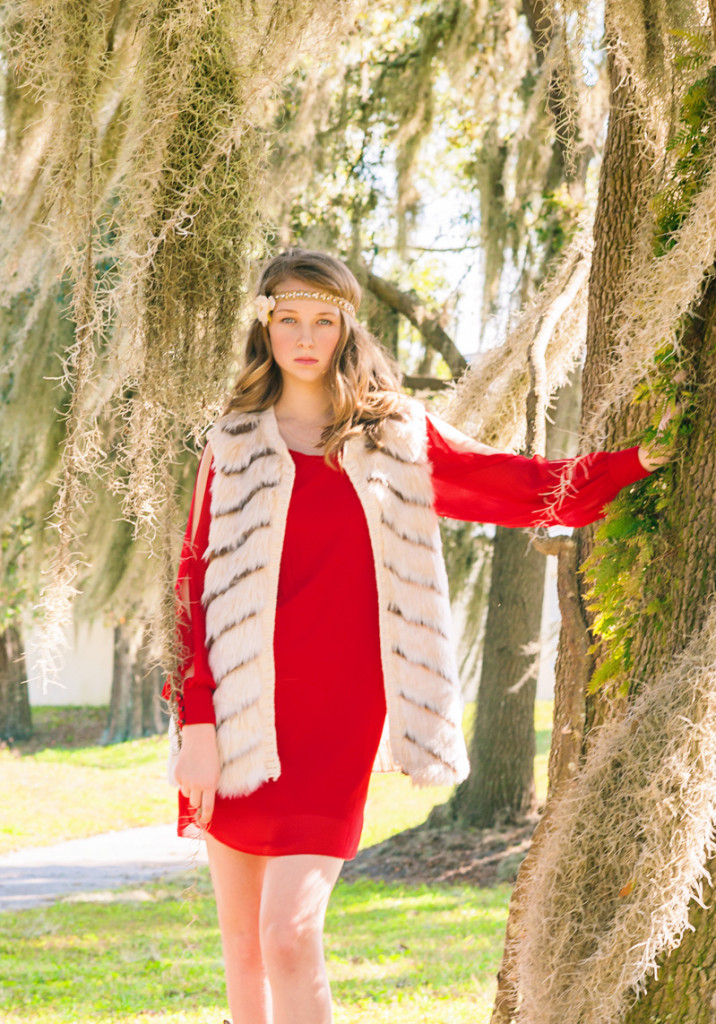 View Graci Portrait Session Gallery - Spring Hill, Florida
It's exciting to get your portraits taken by a professional photographer. Hiring a professional makes a big difference in the quality of your photos, but that doesn't mean you can't do anything else to help make your shoot great. Here are a few simple tips to help you get the most out of your photo session.
1. Make Some Plans
The three main elements to plan for are Date, Time, and Location. Just as an example, here's how you might plan a family session at sunset on the beach:
Date:
View Allyson & Austin Holiday Session Gallery - St Petersburg Beach, Florida
If the family photos are for Christmas gifts, make sure you schedule it a few months in advance. Printing companies are swamped near the holidays, and you don't want cards to be late. Depending on the climate where you live you might also want to account for extreme temperatures or rainy seasons. If your photographer is good then you can work around most kinds of weather, but that doesn't mean you won't enjoy yourselves more on a pleasant evening.
The day of the week makes a big difference too. If you can only do a weekend then that's that, but crowds are smaller on the weekdays. Usually clients want to limit family shoots to just their own family.
time: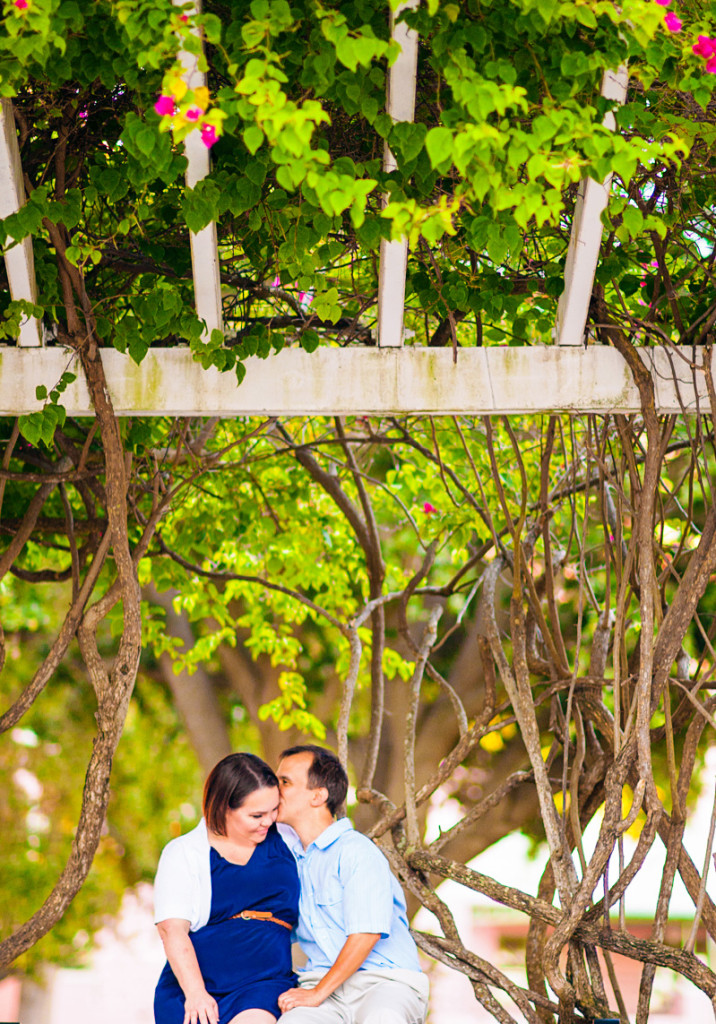 View Staci & Joel Engagement Session Gallery - St Petersburg Downtown, Florida
Your photographer should be able to tell you what time sunset will be and advise you on what time to get started. If it's too late you could consider a sunrise instead of a sunset. It means getting up a little earlier, but on the plus side if your session is in the Summer time it tends to be a little cooler than sunset and there are fewer bugs. Sunsets usually have more color for a longer time. Remember that the sun rises in the East and sets in the West. If you live on the East coast you are better off going for a sunrise whereas the west coast works better for sunset. We live in Florida which is on the East coast of the country, but we do beach shoots at sunset because it's a peninsula and we're on the western side.
Location: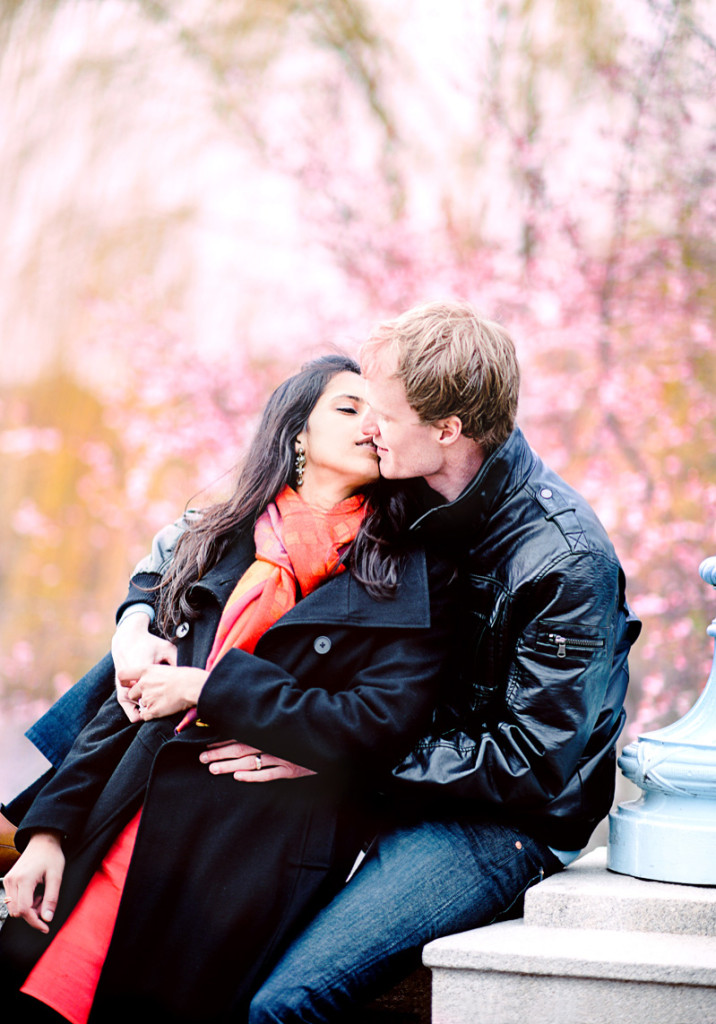 View Maithili & Bob Day After Session Gallery - Boston Downtown, Massachusetts
The best sites have a variety of scenery and things to do. It's true that a good photographer can shoot one scene in several styles, but you'll enjoy yourself a lot more if the location isn't dull. You might as well create some fun memories while you're there. The beach is always nice, but if there are some forests or walking trails all the better. Of course in the end it's all about you, so the best location of all is one that has special significance to you. If there's a location that has emotional value to you, tell your photographer all about it so they can make sure they capture what's important.
2. Show Up on Time
View Viktoriia & James Engagement Session Gallery - Largo, Florida
It's not just about catching the light (although you will want to catch the light). If things don't get started on time there's less time for what is important - taking lot's of great photos. If you have to work with half the time, not only does the shutter fire only half as many times, but it makes it harder to do things like clothing changes. Moreover, it's harder to relax when you're feeling rushed, and if you aren't relaxed you don't look as good. Make sure you factor traffic and other delays into your travel time. It's better to show up early - you can always spend a little time enjoying a beautiful location before you get started!
3. Avoid Trouble Foods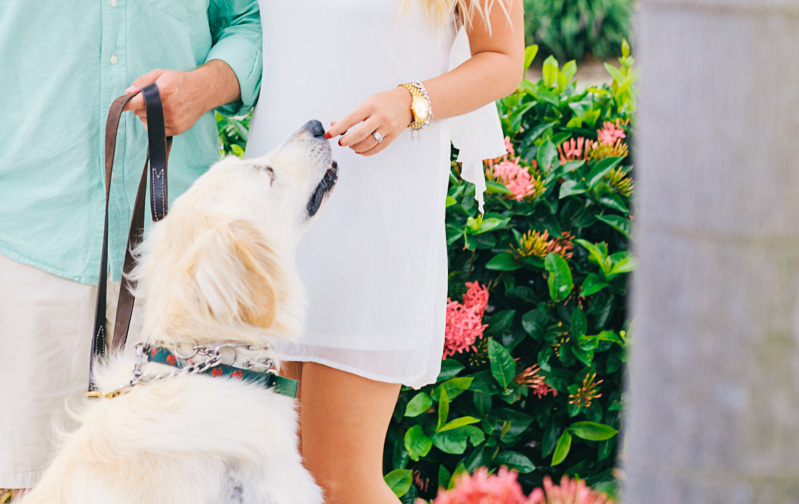 View Ellen & Jim Family Session Gallery - Gulfport, Florida
Yes Photoshop is amazing and it will help to clarify your skin, and shrink a bloated belly, but that doesn't mean you can feast up on loads of food before your photo shoot. Confidence is key, when our clients arrive with a confident body image, it shows up in photographs more than anything we could do in photoshop! Salty food makes you bloated and thirsty, greasy food makes you feel heavy and Cheetos make you orange! Don't eat anything that will upset your stomach. Actually, this is probably a good idea even if you don't have a photo shoot.
4. Avoid Limp Locks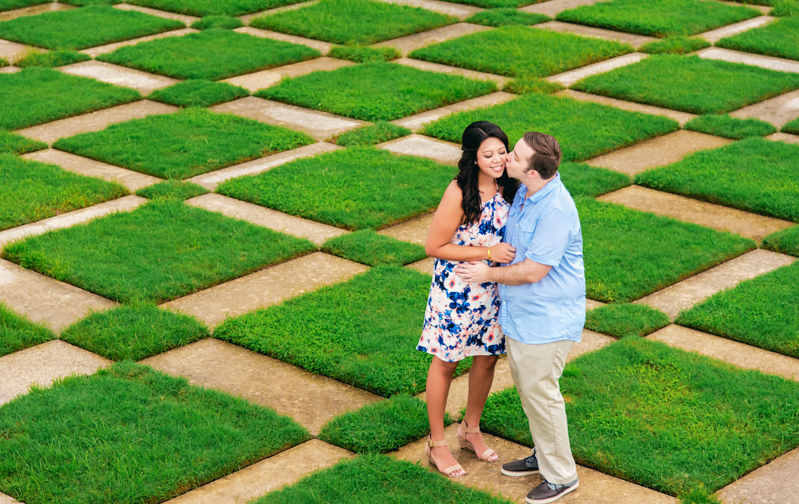 Michaela & Joe Engagement Session - Tampa Downtown, Florida
If you are styling your own hair, then resist washing your hair the night or the day before your shoot. Use dry shampoo either in spray or powder form for styling and optimal lift. If you've got time girls, hitting a blowout bar (i.e. Ulta) on the day of the photoshoot won't hurt. It's the extra pampering that will make you feel ready for lights, camera & action.
5. Bring a Little Snack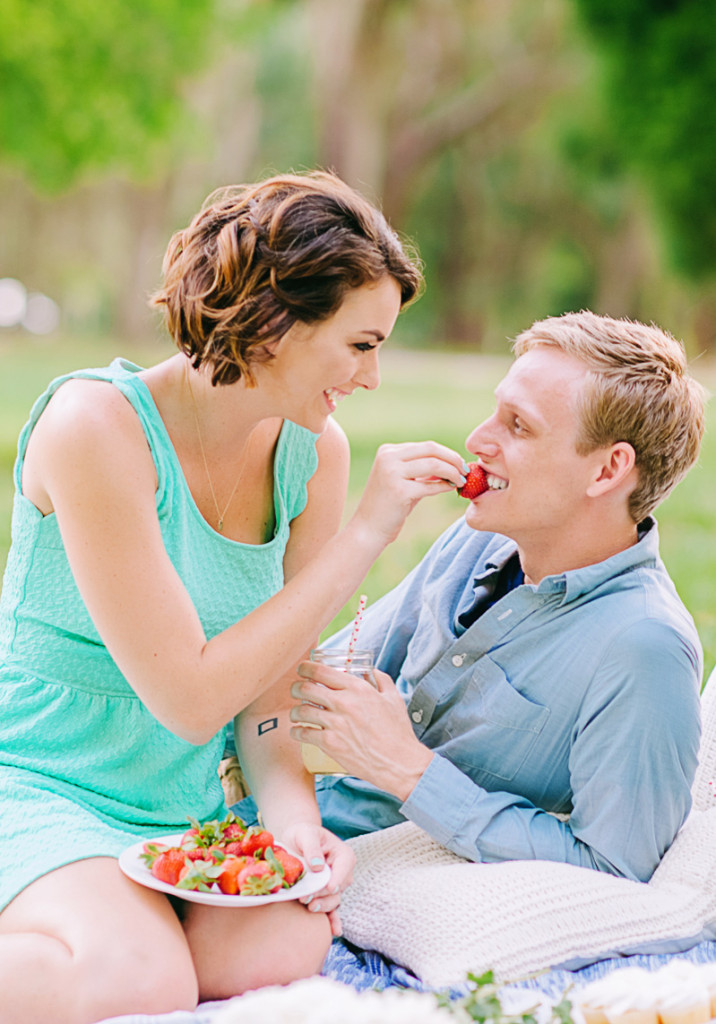 View Susie & Trevor Engagement Session Gallery - Tarpon Springs, Florida
Time flies when you're having fun, but that's all in your head - your body still gets tired. Nobody likes a cranky client, so to boost your energy and your patience you might want to pack something to nibble on (see hint 3). It's best to bring stuff that goes down quick and won't get stuck in your teeth. Water is also a must - especially down here in Florida. We usually have a roller case with us and we don't mind helping you carry your snack. After all, when we want great smiles and the best smiles never come from people who are anxious to hit the nearest fast food joint.
6. Contouring and Skin Care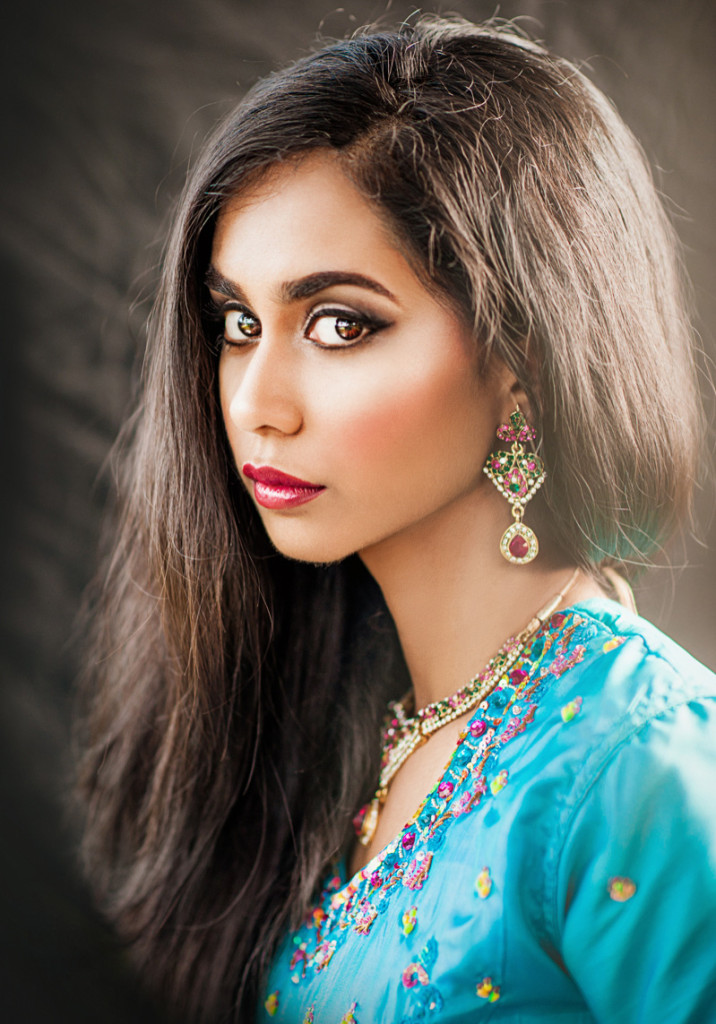 View Glamour Portrait Session Gallery - Tampa, Florida
Photography is two dimensional, but highlights and shadow add dimension and depth that won't make your face look flat. You can use contouring to accentuate your best features. Either learn contouring from a makeup store like Ulta or Sephora or hire a professional makeup artist (our go to MUA is Joan Allen). Also keep in mind that foundations and makeup look different in pictures, since they reflect light differently - aim to have a matte face.
Exfoliate your skin the morning of your shoot, then apply bb or CC cream mixed with lotion to your visible body parts like arms and legs. Some hand/body lotion that contains sunblock will make your face look greasy under harsh sunlight or flash. Bring a small touch up makeup bag so you can powder (to keep shine away from your face) and reapply lipstick in between shots.
7. The Shoes Make the Outfit.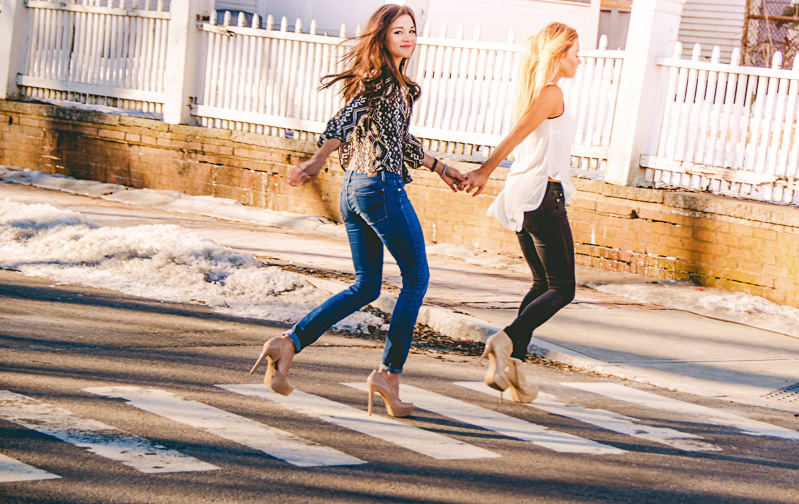 Modeling Photo Session - Portsmouth, New Hampshire
I always suggest wearing a nice pair of heels to bring out the lines in the body, however depending on the length of the shoot, lighting situation and location, we'll have you walking (or running) so if you are not completely comfortable in heels for 1-2 hours then please bring a pair of very comfortable and chic flats. It's quite likely that you'll be doing some walking if our location isn't very specific. Again be patient and positive, we are there to make sure you get the best photos.
8. Stand out the right way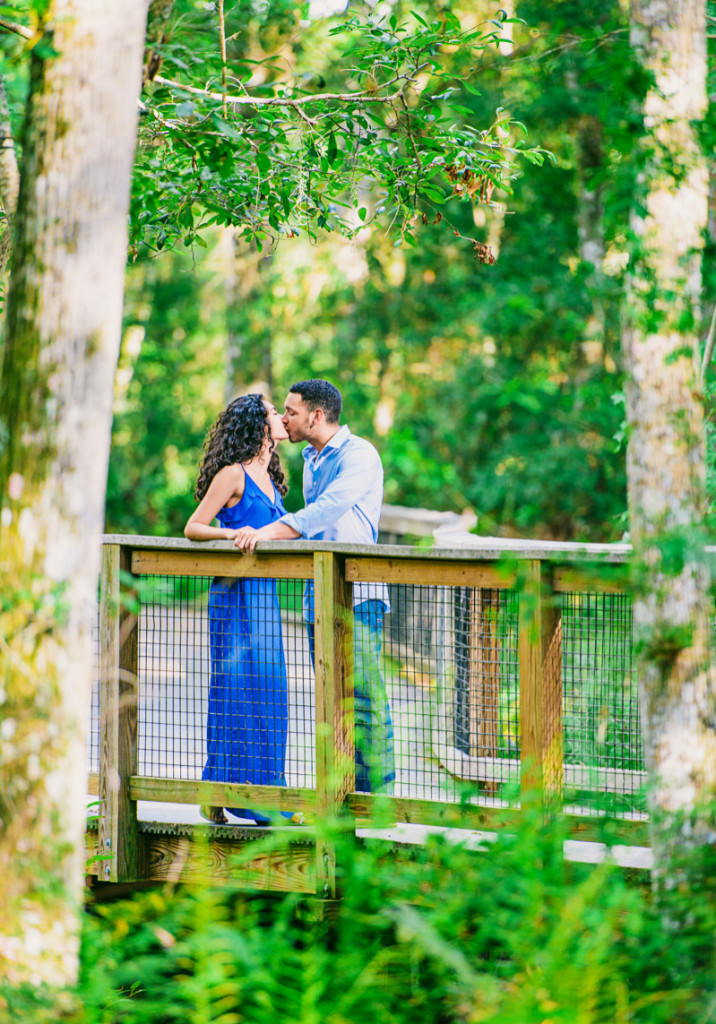 View Amy & Luigi Engagement Session Gallery - Tarpon Springs, Florida
Make sure you stand out (in the right way): pick clothing colors and accessories that are complementary to you, your partner and the location.
Pick clothing color that compliments your skin and hair color. For example: Warm tones (orange, red, purple) are ideal for pale skin color and cool tones (lavender, blue, green) works well for warm skin tones.
Consider your background environment. You wouldn't wear jeans and t-shirt to a night club, so when picking your styling for the photoshoot consider the surroundings. Picture yourself in a movie with the wardrobe stylist picking your outfit for the scene. Generally speaking solid colors or very simple patterns are best so that the fabric doesn't become a distraction. Bonus Hint: if you are shooting in nature (lots of greens) try not to wear bright red — it will make your photo shoot come out really Christmassy.
At our studio I always work with individual clients to help them pick, plan and getting ready for their own unique photo shoot, and the more I know my client's style aesthetic the better Jake and I will pick the right locations and poses for the photo shoot!
9. Be Versatile & Have Fun
View Kristen & Travis Engagement Gallery - Honeymoon Island (Dunedin), Florida
Show off a range of expressions, from playful to sultry (depending on the nature of the shoot). It helps to practice a few looks in the mirror the night before just to see what your face looks like at different angles. If you know your best angle, then let your photographer know ahead of time so they can find the best posing and light to accentuate your best side.
Be natural and have a light conversation while photographer takes candid shots. Don't be afraid to tell each other a few jokes, have fun and express real emotions for each other. If you're struggling the photographer will guide you. Long gone the days when portrait means the standardized look of people sitting in a dark room and looking weirdly into the camera. We want each client shoot to be different - to capture genuine moments and real personality - so be yourself. If you're known for your goofy smile while your fiancé is more stoic, you don't have to both be grinning ear-to-ear in all of the pictures. We don't want you to focus on putting on a show for the cameras but we'll guide you to relax and let your true relationship shine through in front of the lens.
10. Bring a Positive Attitude
View Marlene & Raul Engagement Gallery - Plant Museum (Tampa), Florida
Photography is about preserving a moment, and the best thing you can do is make it a moment worth preserving. If you show up with a smile on your face, ready to have fun then your photographer will be smiling too.
That's it for now. Happy weekend!
Dannie