Last month we got together with Allyson and Austin at St. Pete Beach for a holiday photography session. Nothing says "I'm in Florida" quite like Christmas photos taken on a sandy beach with palm trees in the background. And though this might be enough to make your friends and relations from cooler climes a little jealous, it does create the challenge of communicating that it is Christmas time. Allyson and Austin came up with a couple of creative ways to show that the smiles on their faces were in fact Christmas cheer.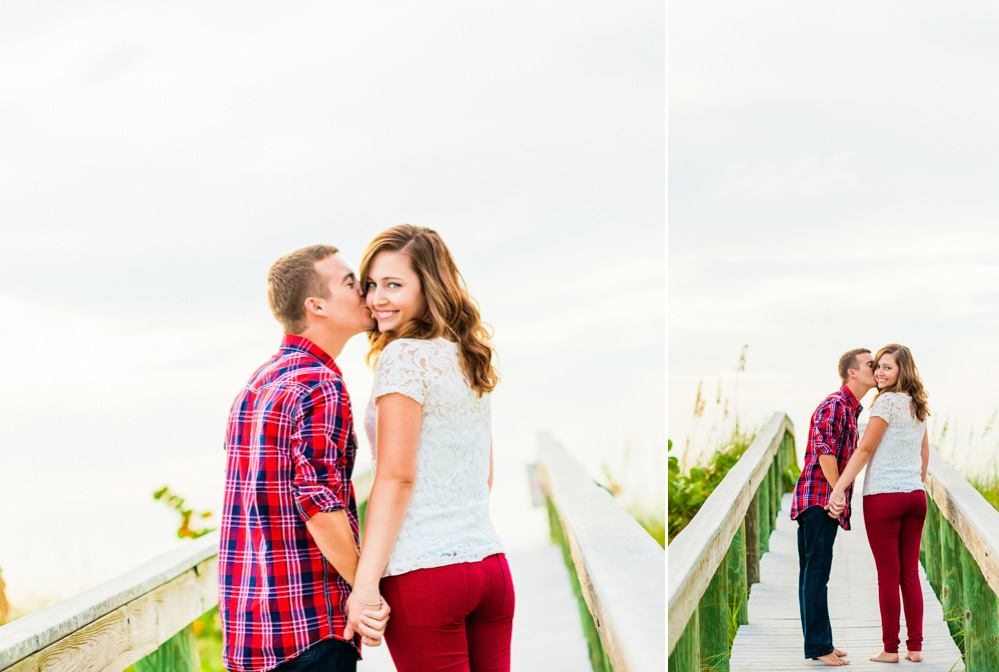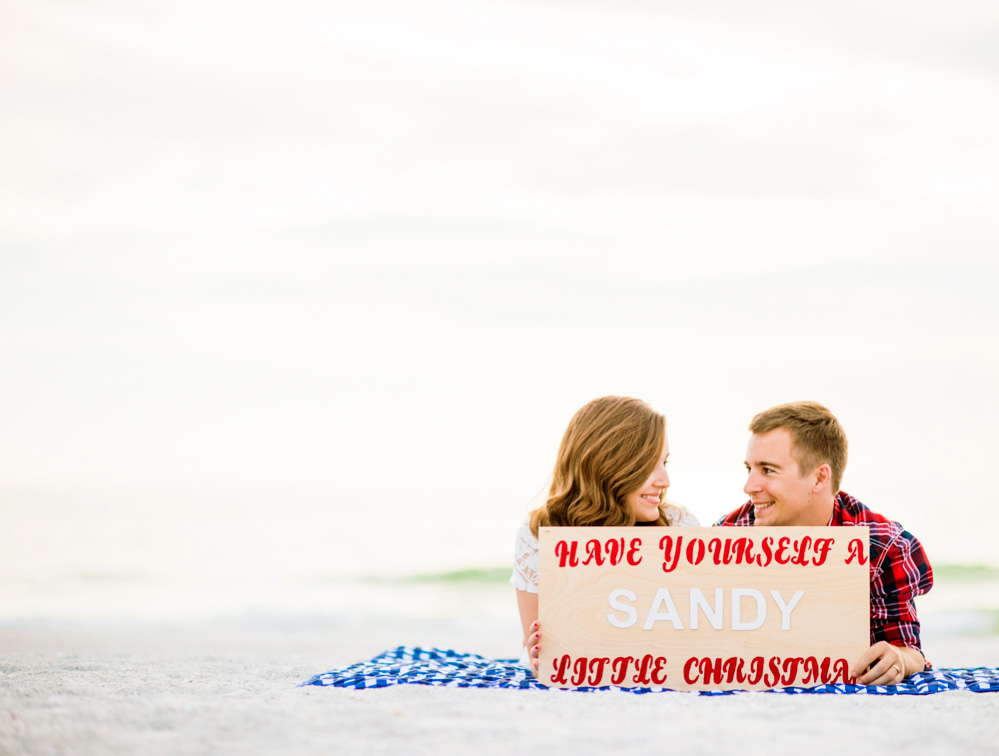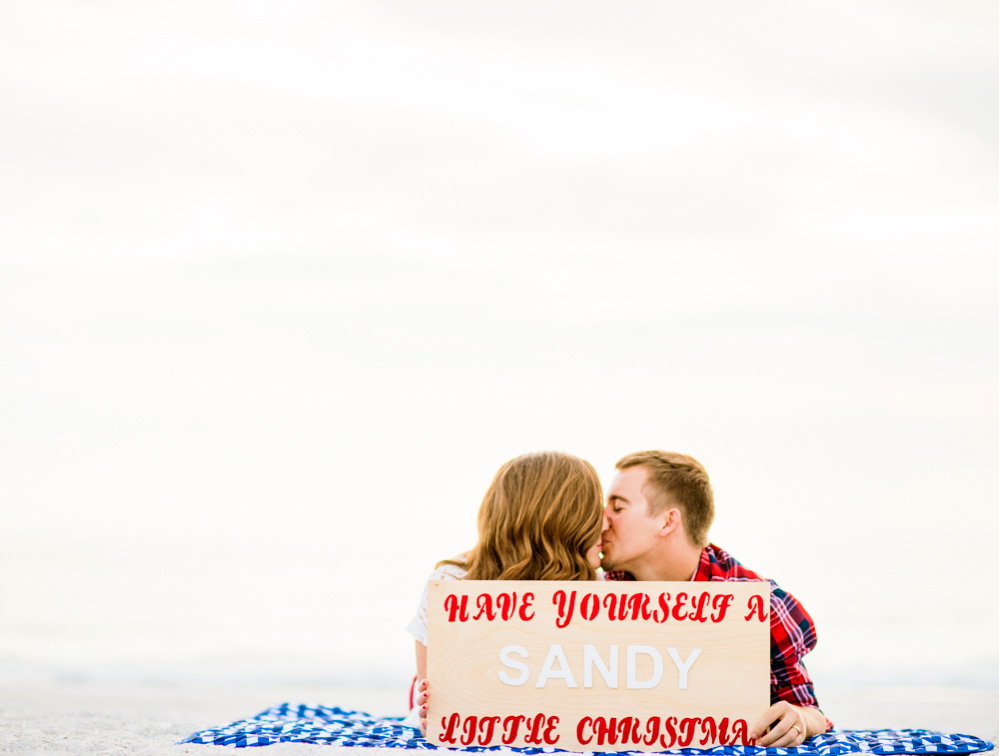 First Allyson created an adorable wooden sign for the two of them to hold, complete with glitter and glued on letters spelling out their holiday message to the world. Then, they asked for a more intimate shot in which they wrapped themselves in christmas lights. A couple of tips if you attempt to imitate this look:
Wait until it starts getting dark outside, otherwise the lights will be overpowered by the sun and you won't be able to see them.
Use battery powered lights because there is no place to plug them in at the beach. (Here is a link to some inexpensive battery powered Christmas lights
on Amazon.)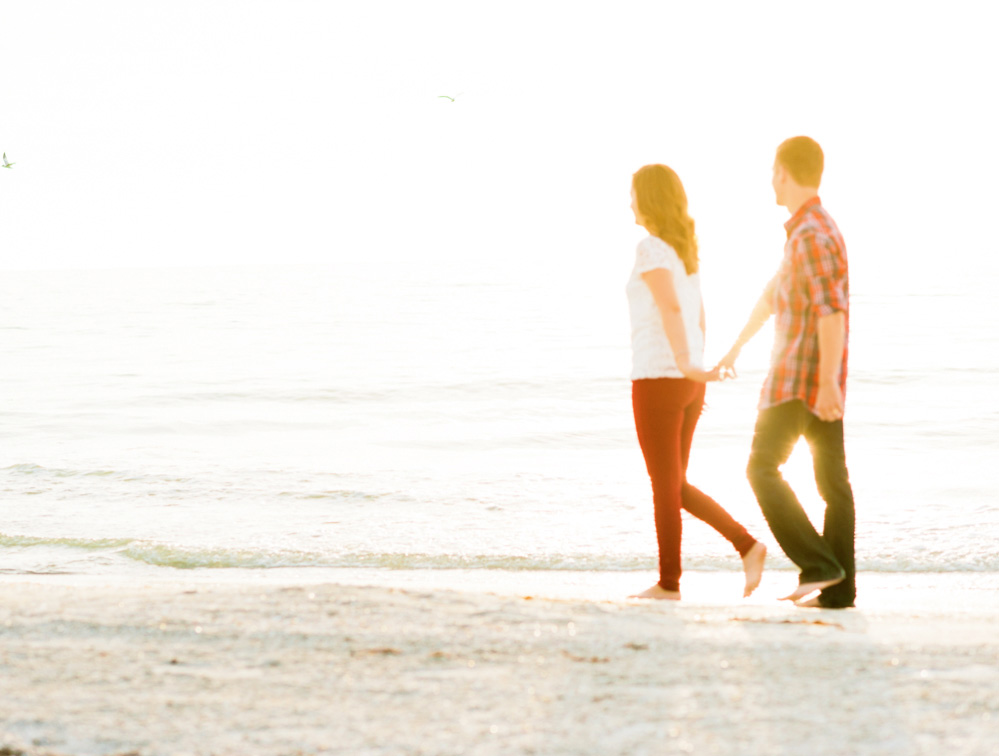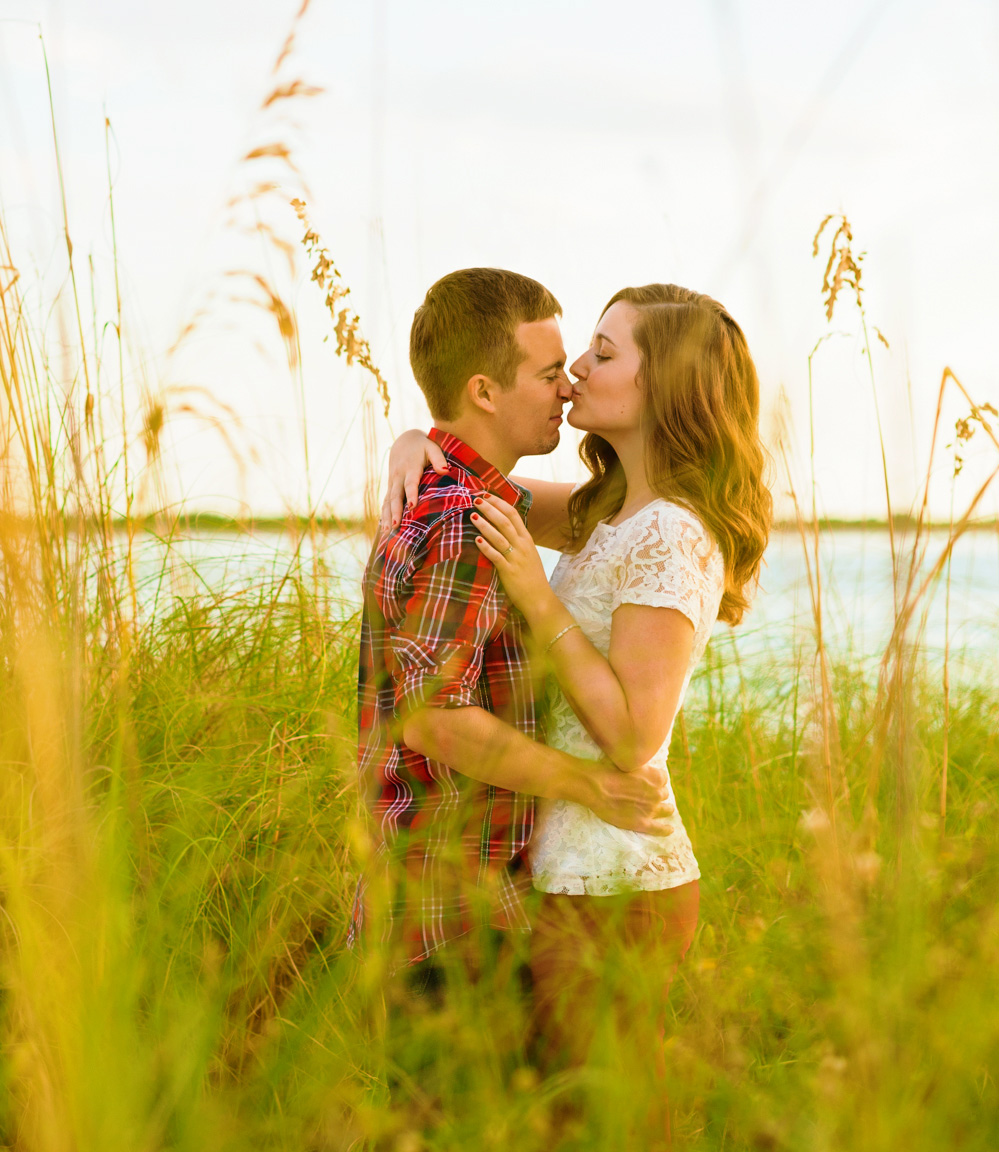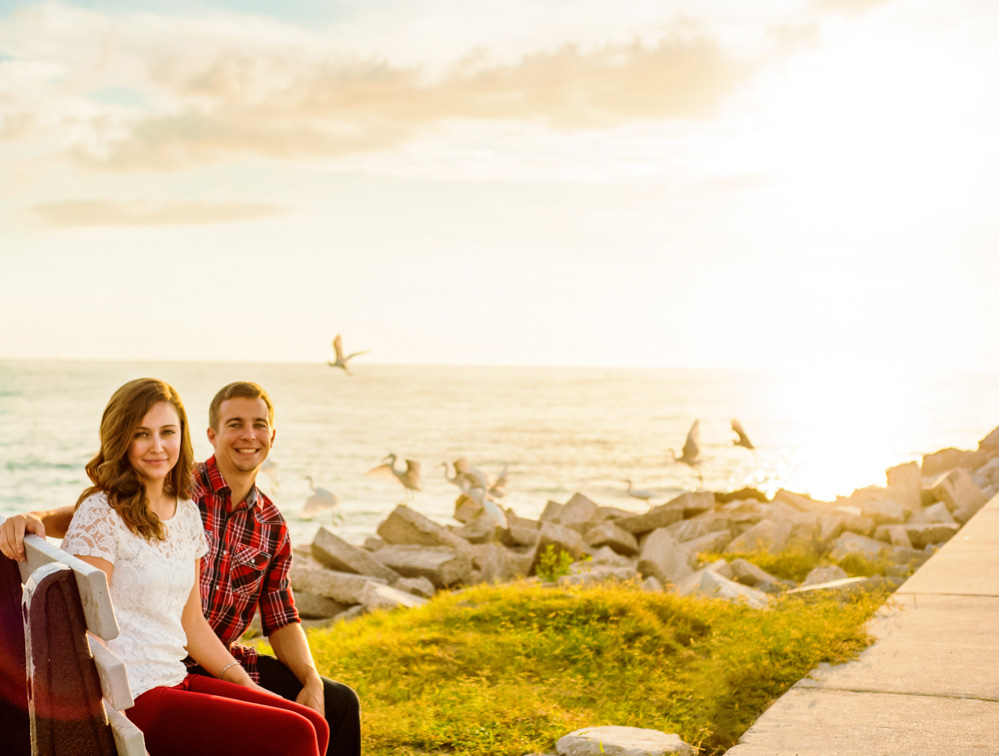 Of course Allyson and Austin were such a cute couple that we couldn't help but take a few more shots of them together just enjoying the beach, especially when they told us they had never had their photos professionally take before.