About a year and a half ago we met Stephanie and Chris at John Chestnut Sr. Park in Palm Harbor, Florida for a beautiful walk and a lot of photography. At the time, Stephanie was about seven months pregnant, beautiful and radiant. It was the first maternity session we had ever done, so Jake and I were both excited and nervous (since then we had plenty of practice).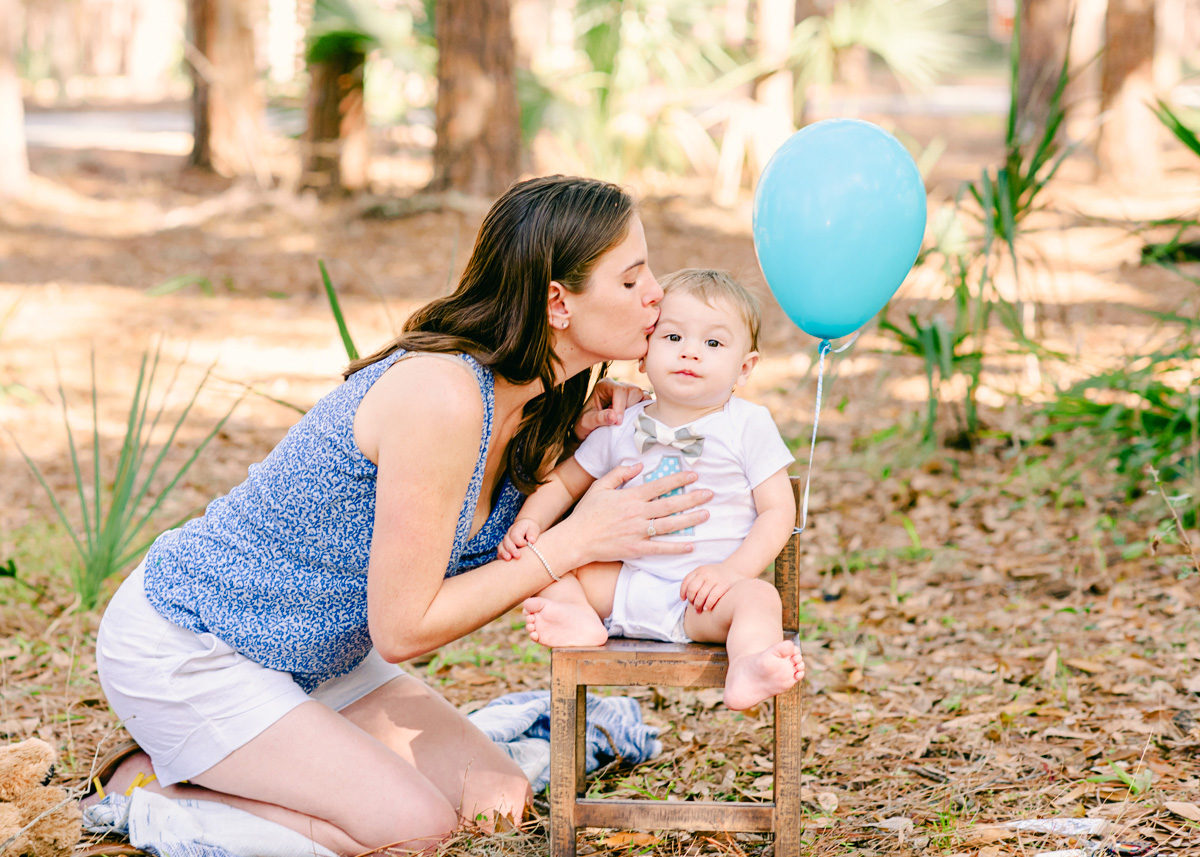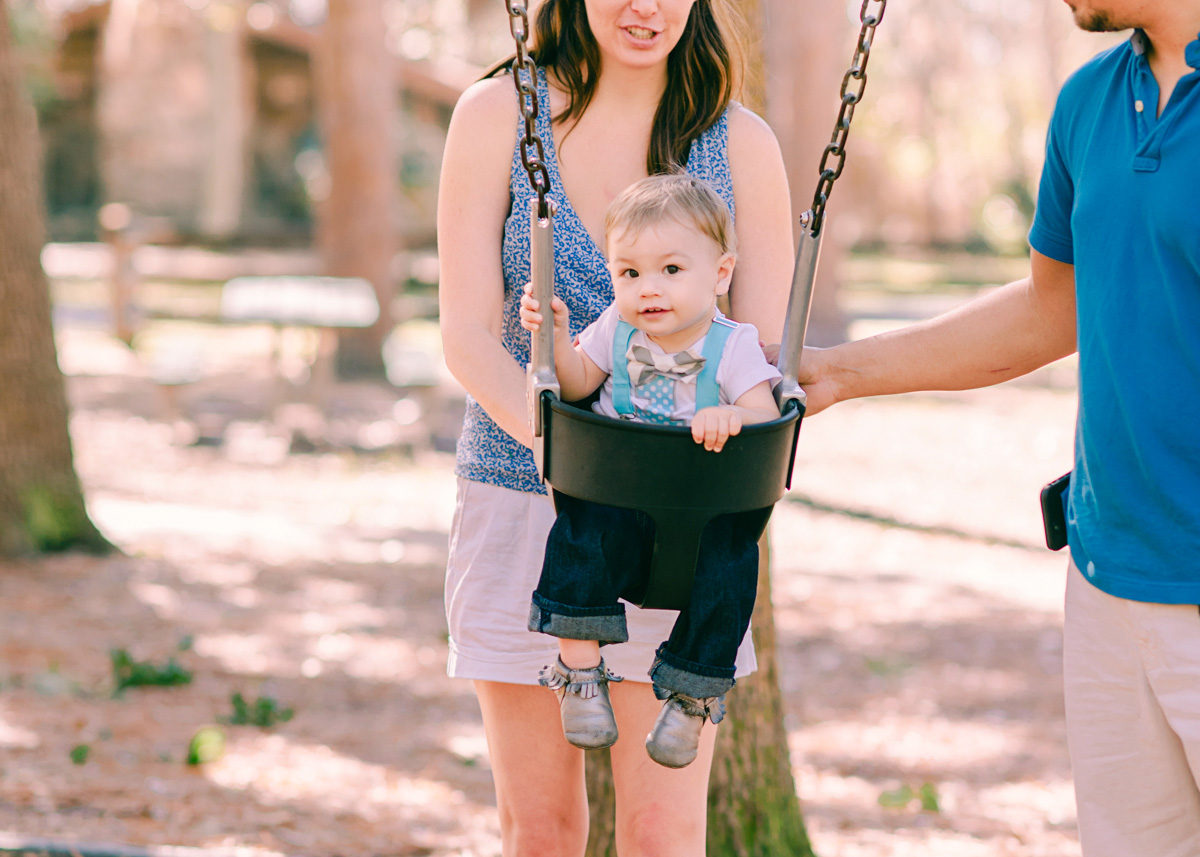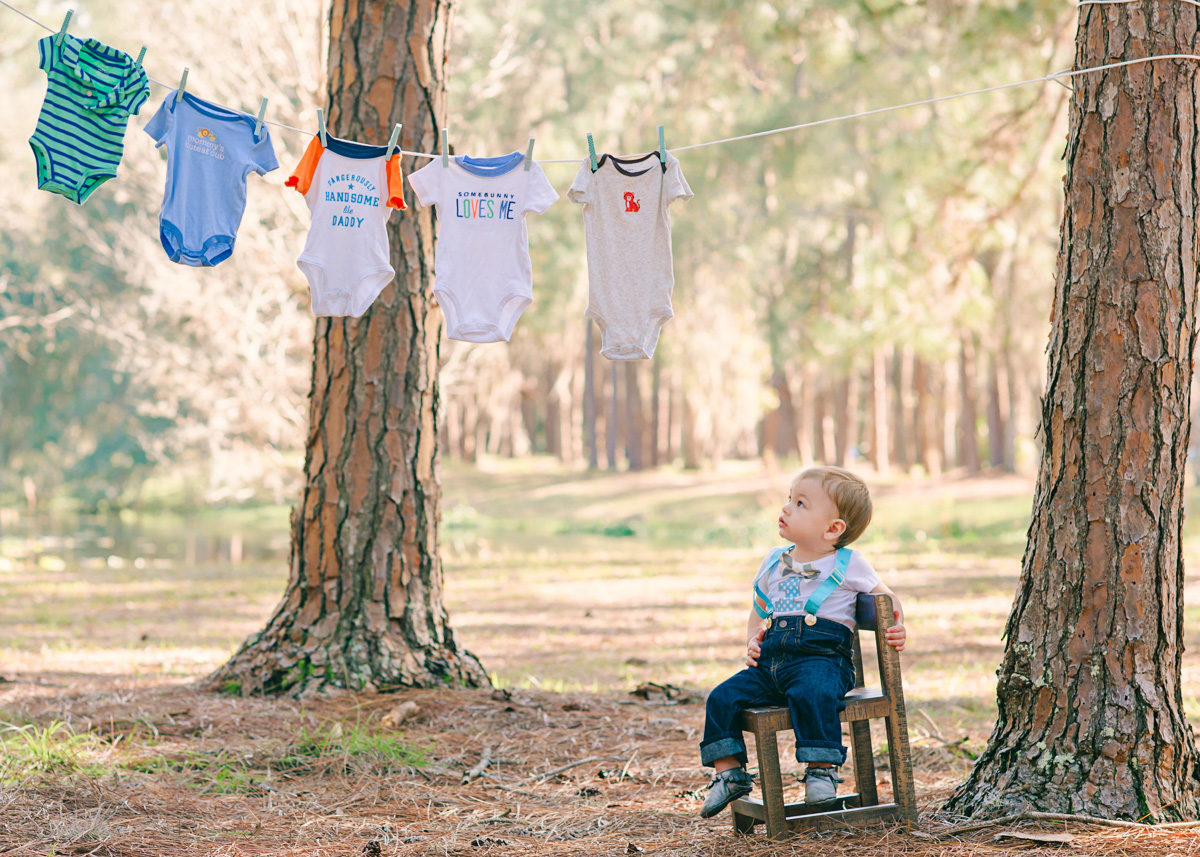 I was surprised to find out the mom to be and I shared the same birthday (April 20th). Little did I know at the time of the session, we have something else in common, that I was at the beginning stage of my own pregnancy as well (it was so early that I didn't find out until a few weeks later). Maybe Stephanie brought me some luck.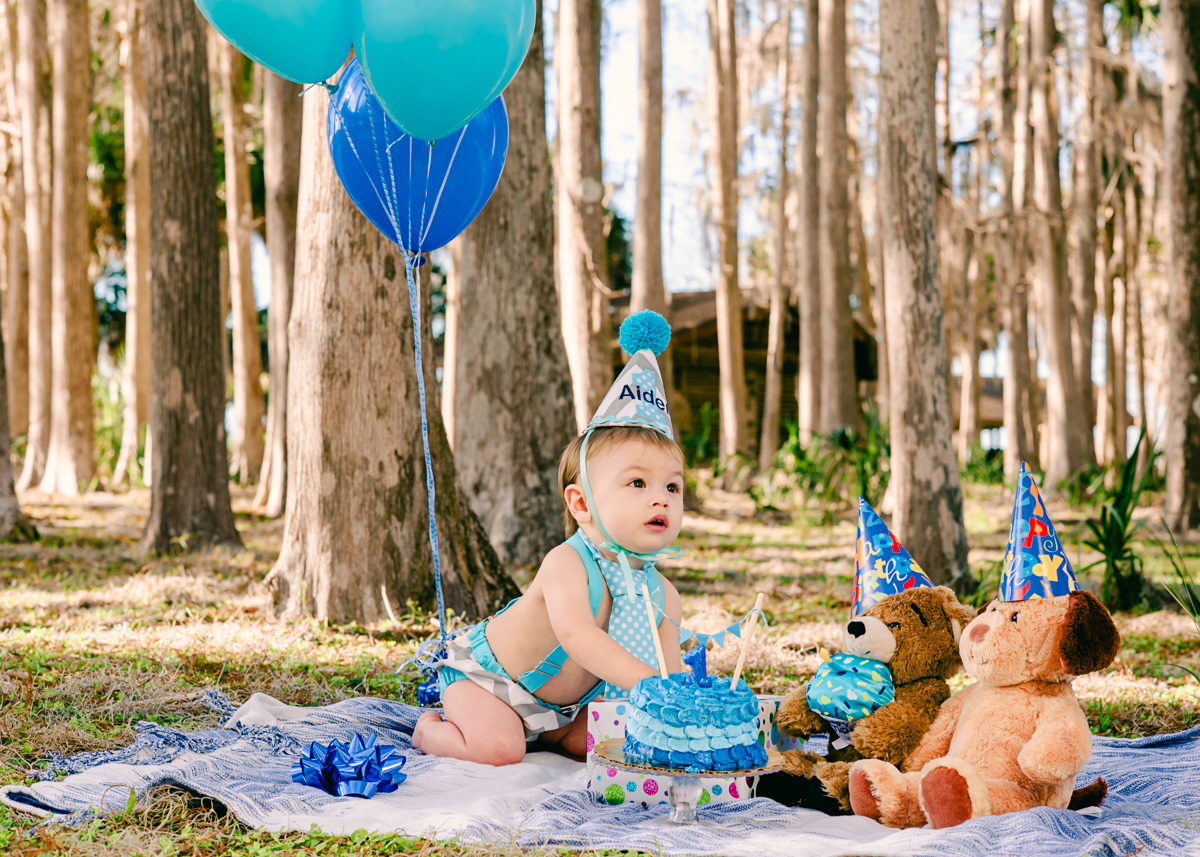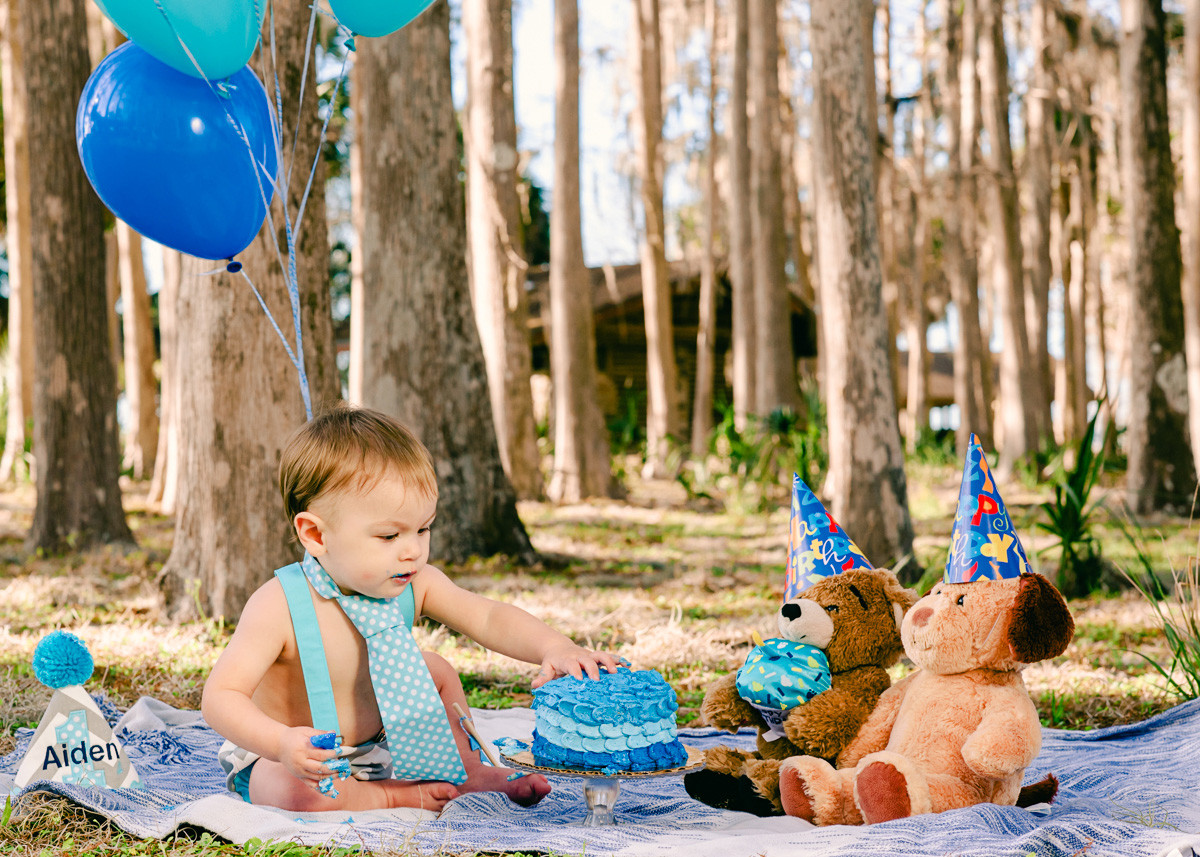 This February Stephanie and Chris wanted to return to the same park for their baby boy's one-year birthday shoot, and we thought it was a wonderful idea. This time, little Aiden made a full appearance as an active and happy one-year-old birthday-boy. I took little Lisa along for the shoot to give the two little ones a chance to meet face to face.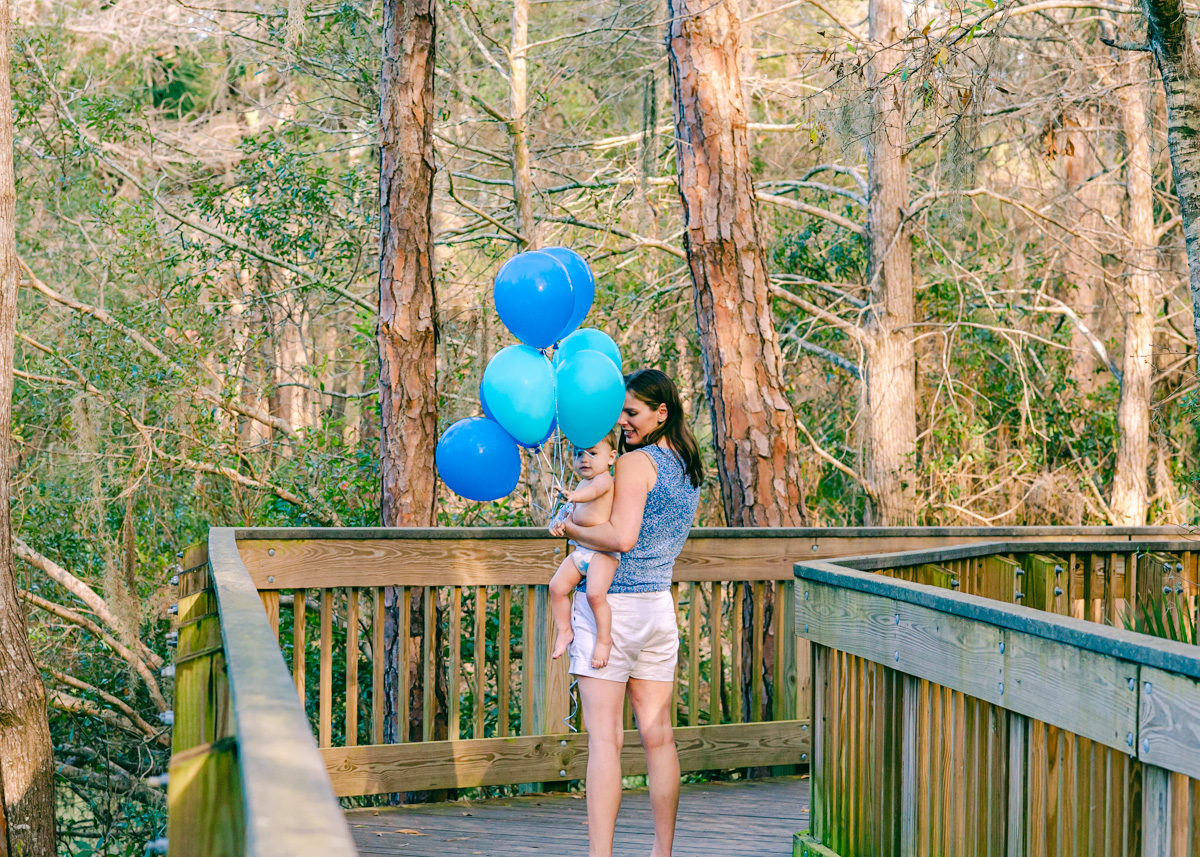 Seeing Stephanie and Chris together as we walked those same paths and forests, this time with their son in their arms, really brought an element of emotion and nostalgia into the shoot. Aiden was so well behaved and alert that I couldn't believe he was only half a year older than baby Lisa. Seeing him run around occasionally saying "Mama" "Dada" left me feeling both excited and full of anticipation.
Congratulations to Stephanie and Chris, and a big happy birthday to Aiden. Today he's smashing a cake, tomorrow he'll be driving your car.
Behind the scene shots //