Jake didn't want to miss a chance at capturing my Maternity Photography, but as a nervous first time mom I didn't want to "show-off" my baby bump too soon, so we waited til towards the ends of my 1st trimester to start capturing those special moments. Here are some photos of me at different stages … I know my belly looked huge, but I carried it with pride!
1st trimester: I photographed two full 10 hour weddings during my first trimester, oh can't say I wasn't a bit worried.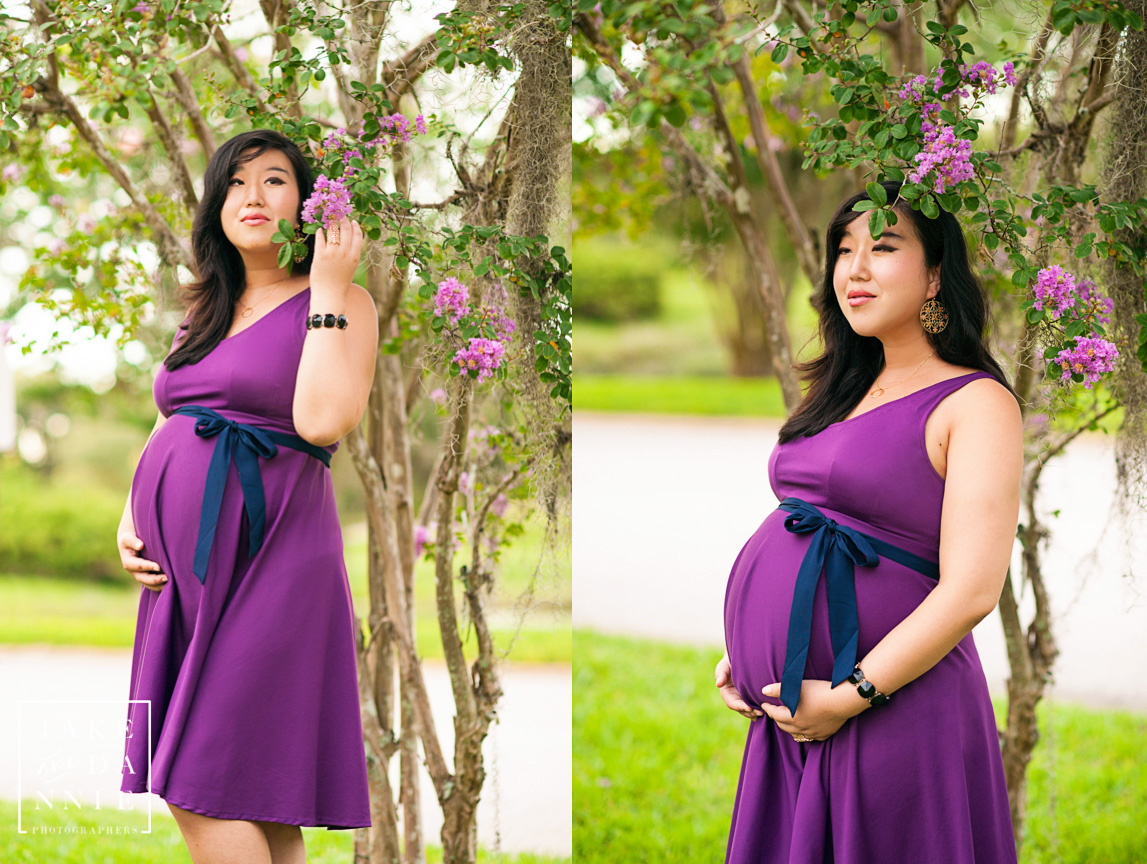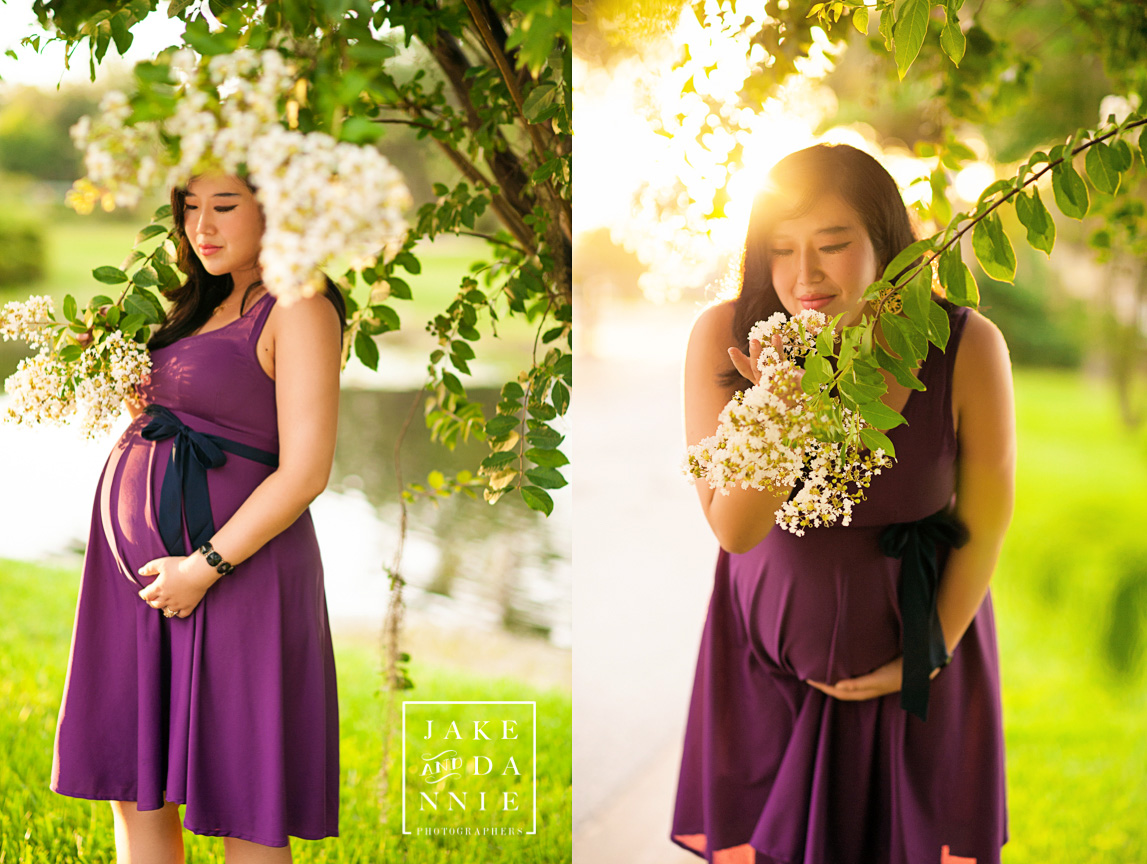 2nd trimester: oh I wanted a Maternity Photography bedroom shoot I had my shots planned out. It would be soft and dreamy, with me covered in a pretty silk robe - then we had problem finding the right dress that'd go under the robe. I wanted a pretty lacy dress - and the one I was eyeing for cost $$. Then we saw a pack of pretty curtains and I just decided to throw them on. Sometimes the right wardrobe for a photograph doesn't have to be expensive — just creative.
Everyone who saw the blue ribbon assumed it was a boy?! This was my wedding dress, my wedding theme was floral and flowing, and I really wanted to wear this dress again for the bump shoot, this dress has an amazing back, BUT being this pregnant I didn't want to show off my back. The soft blue ribbon combo worked so well with this dress, and I just decided to go with it, who says blues has to be for boys!
Oh yes! 3rd trimester! and I wanted her out soon, we didn't go too far for this shoot, just around our backyard. This dress was so pretty but long dresses are hard to walk with, especially with my super pregger belly.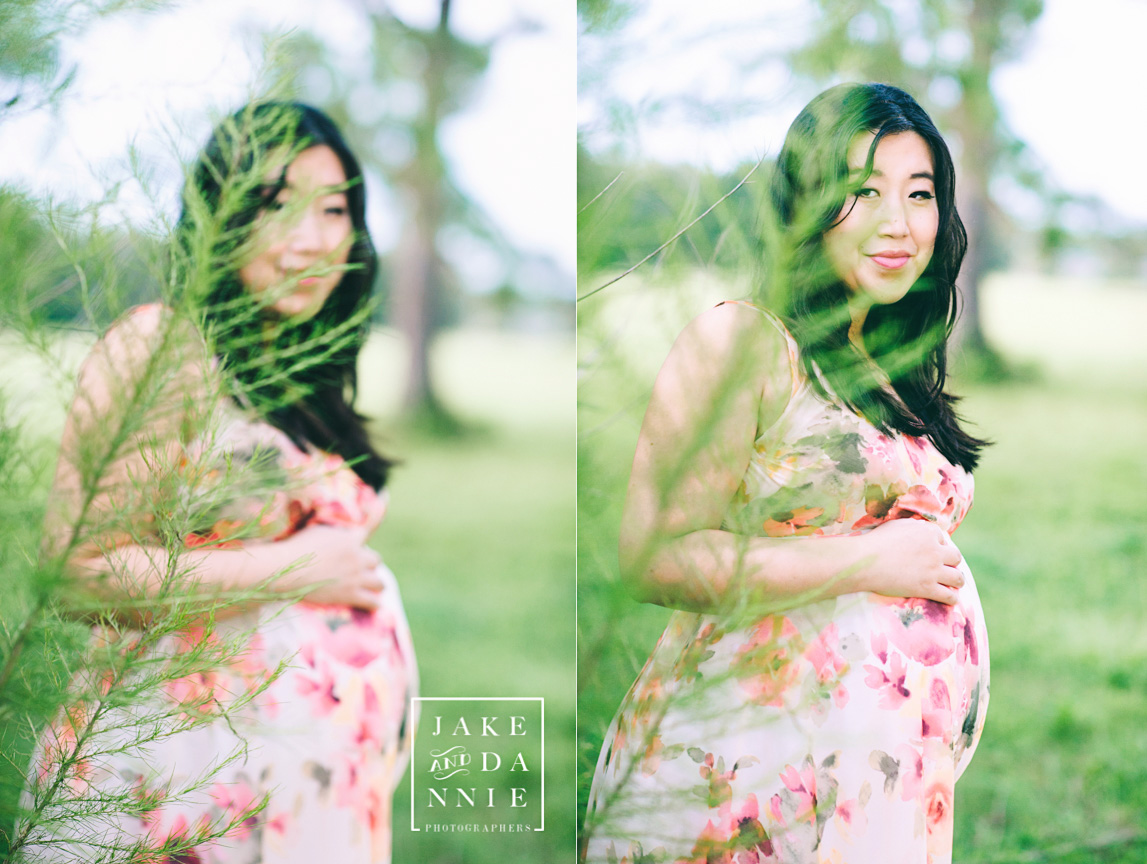 Finally a shoot with the both of us in it. Being photographers it's very hard to have both of us in one shot, and I wanted a Maternity Photography of both of us together. We just couldn't find the time (or the energy) to pull off a photoshoot like that! Then 1 week before I was due, Jake told me we are going for the shoot and I was super excited. What you didn't see in the photo are the sweat stains on Jake's back from running back and forth to position the shot with camera on tripod.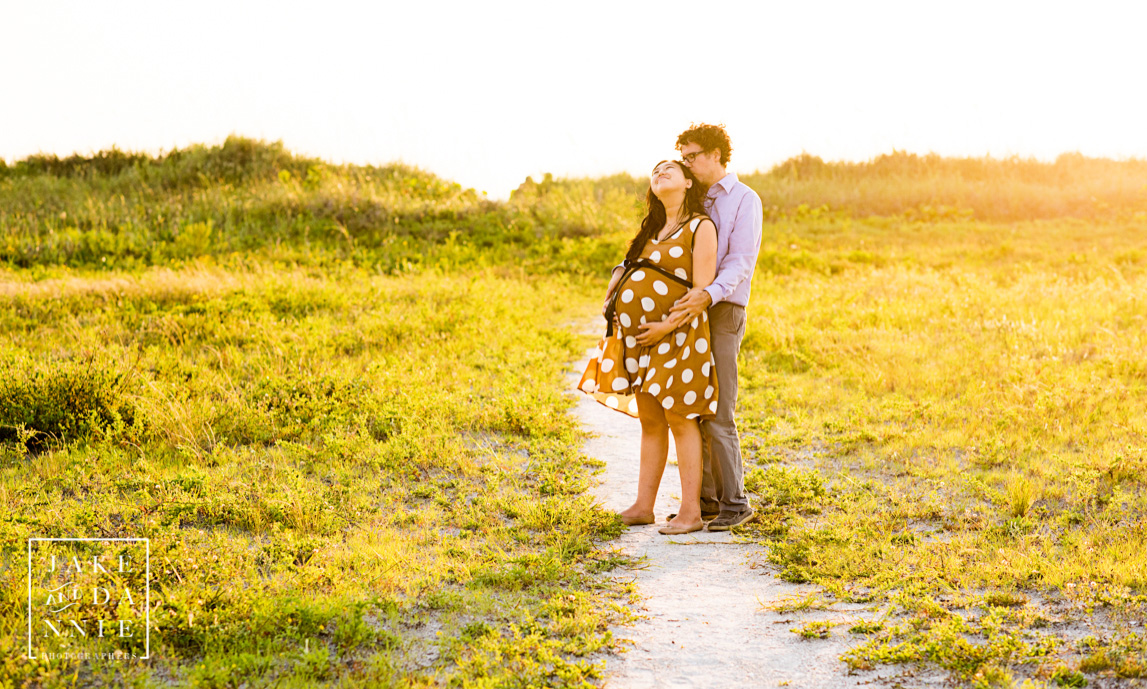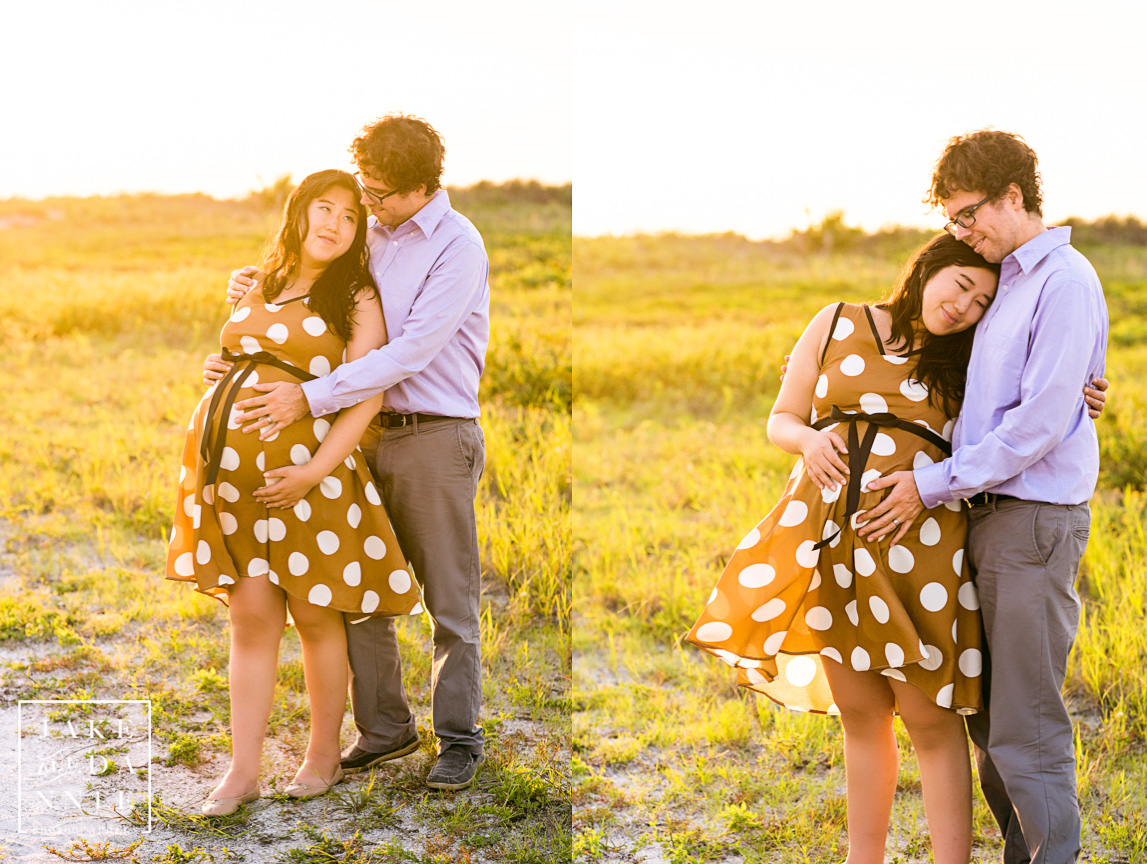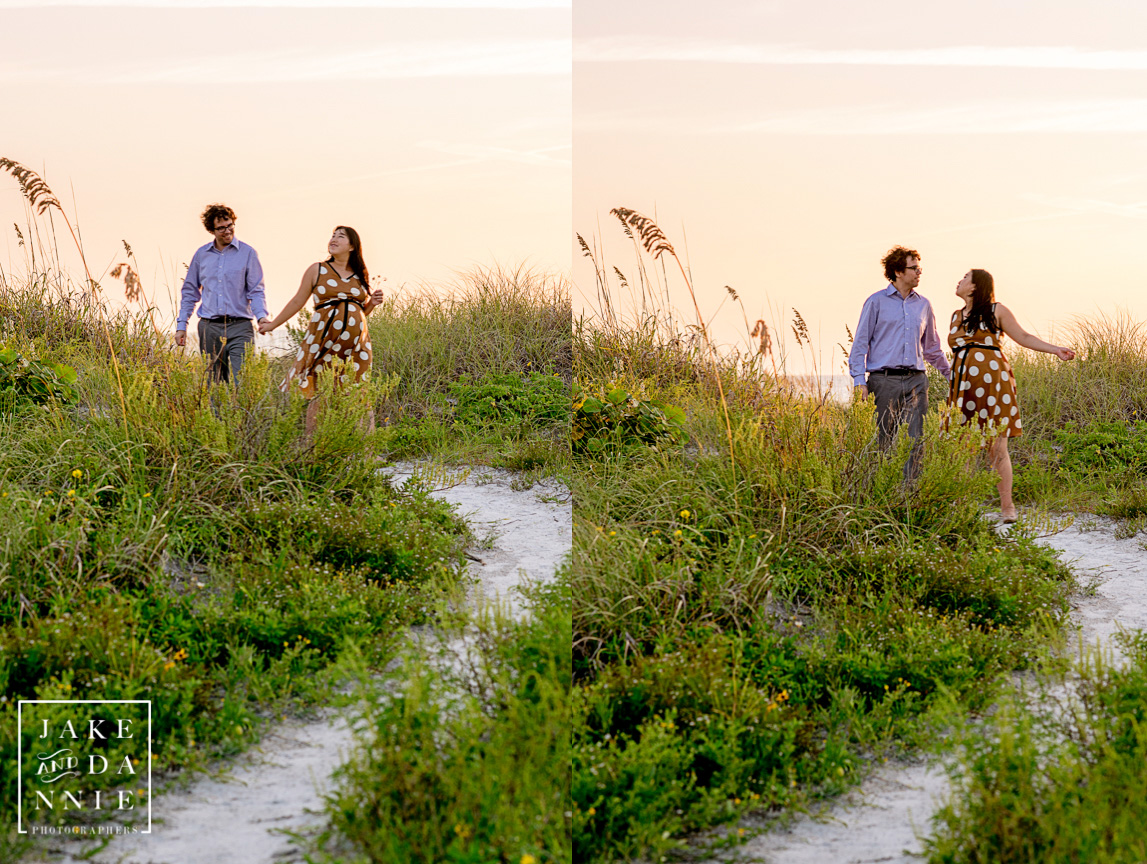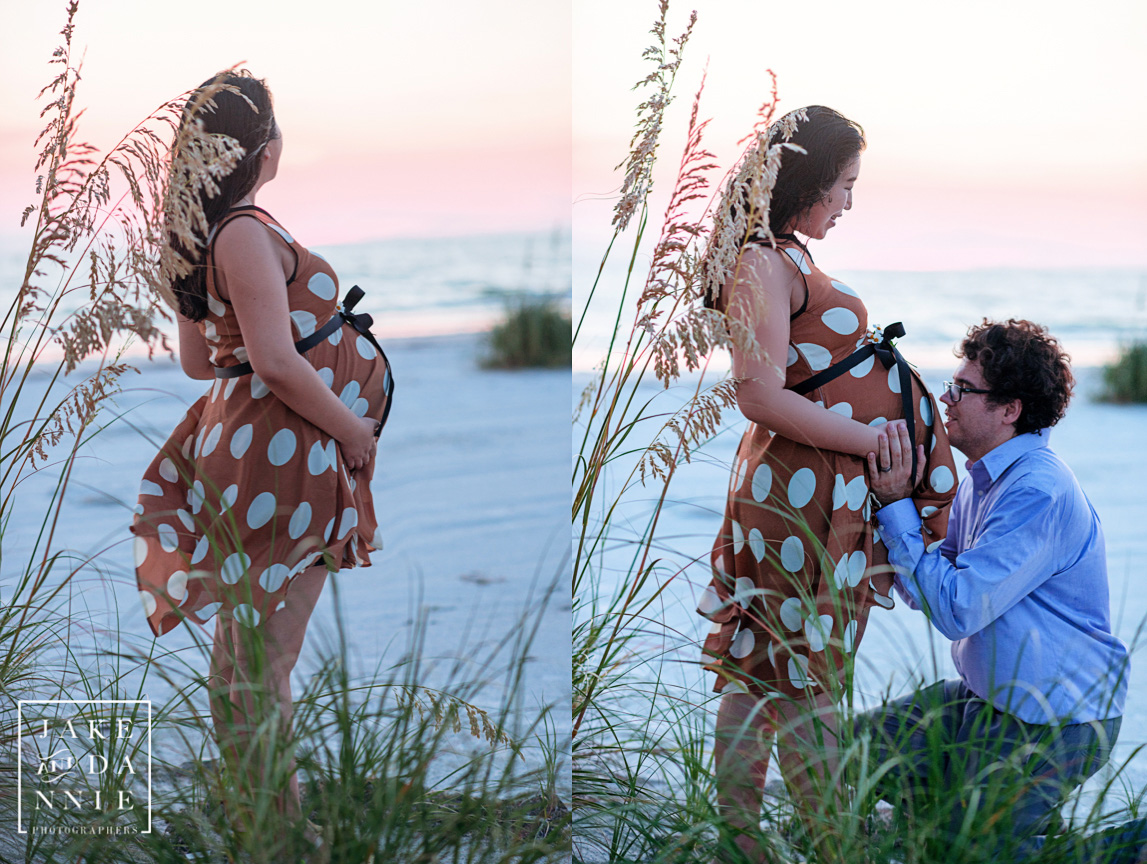 We made a large print of this photo because this is the one photo that I've told Jake that I wanted out of my Maternity Photography — I wanted something whimsical to hang over baby's crib. I was very precise on where I wanted the shoot to happen and how I want it to look. Jake wasn't going to argue with a 9 month pregnant wife, so we went for it (just days before I was scheduled for labor) And we both love how this photo came out.