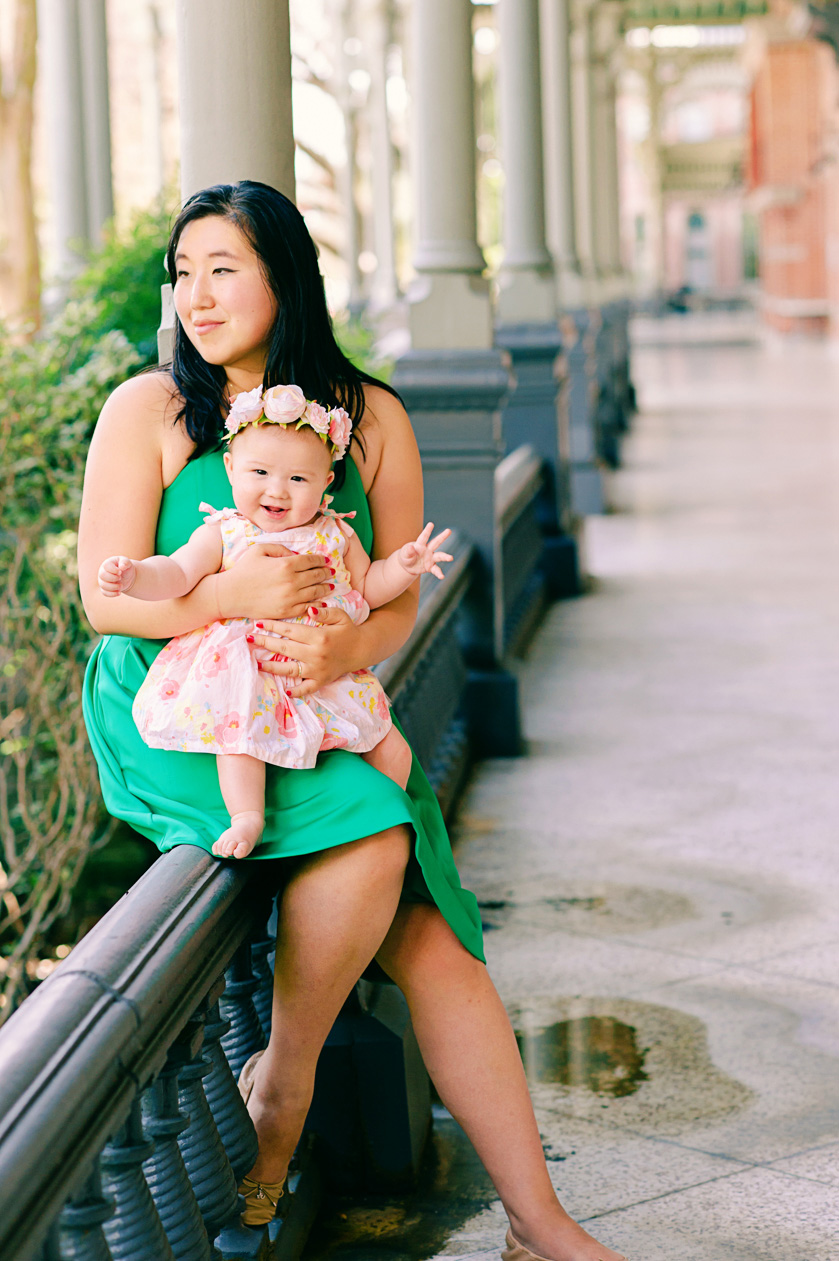 Jake here.
Lisa just became our house mascot. Everyone knows that babies are constantly learning, taking in everything you do and using you as their model of what a human being should be (no pressure). Fewer people realize just how much you can learn from your baby. And not just in a metaphorical, zen-like way.
Every month on Lisa's birthday we get an email from our hospital with a list of milestones we should be expecting from our daughter. Dannie reads it out loud while she feeds Lisa and I cook breakfast. This month we had to give Lisa a big high five, albeit a very one-sided one, because she absolutely nailed it. Within five days of her six month birthday she had learned to remain sitting up almost indefinitely, and sprouted her first two teeth.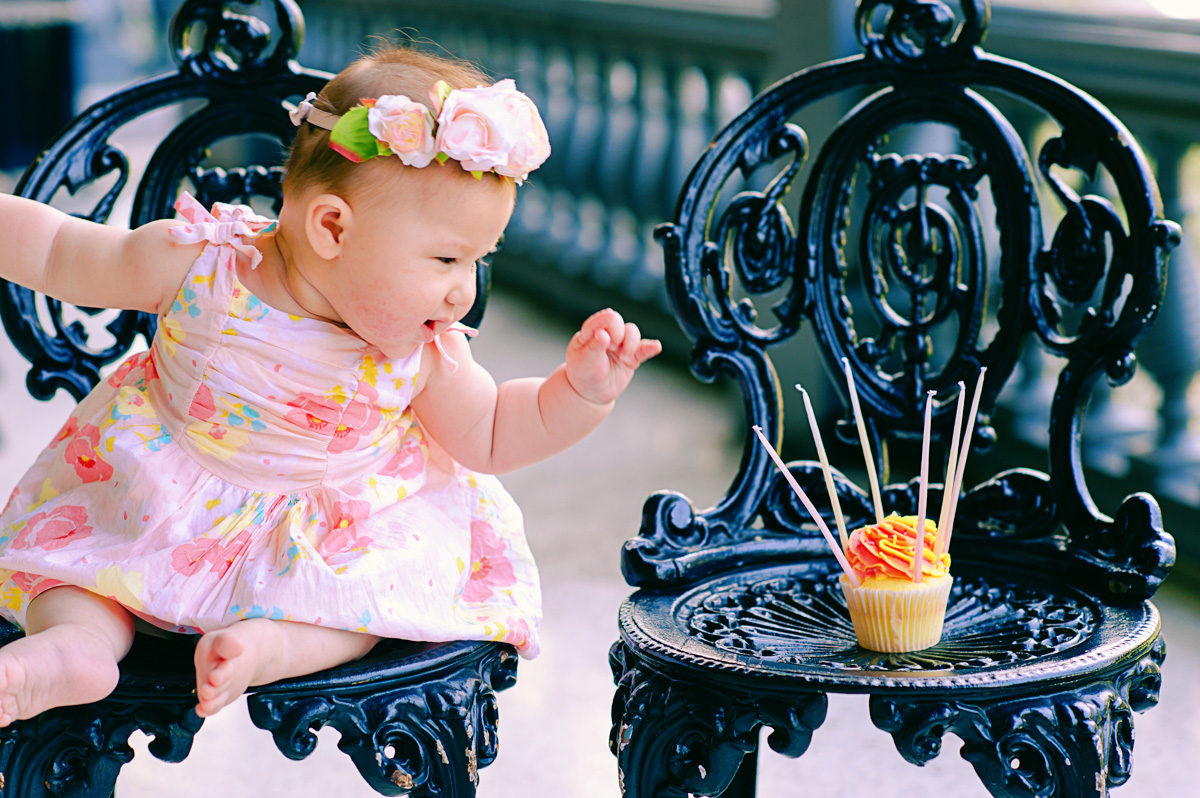 The latter milestone Dannie read with a note of disgruntled acknowledgement as the little girl at her breast put the new teeth to work. But discomfort aside, we had to admit that Lisa was doing something we have sometimes struggled with, especially with our first child in the house. She was sticking to a schedule!
We've been getting our work done, even doing a pretty good job if you ask me, but it's felt chaotic and a bit stressful at times. Who watches Lisa and who works? Do we bring her with us on this shoot or leave her with a sitter? Can she get her nap in the car or will she be grouchy all day? If we get up early for sunrise, will she be able to sleep through the sound of us getting ready?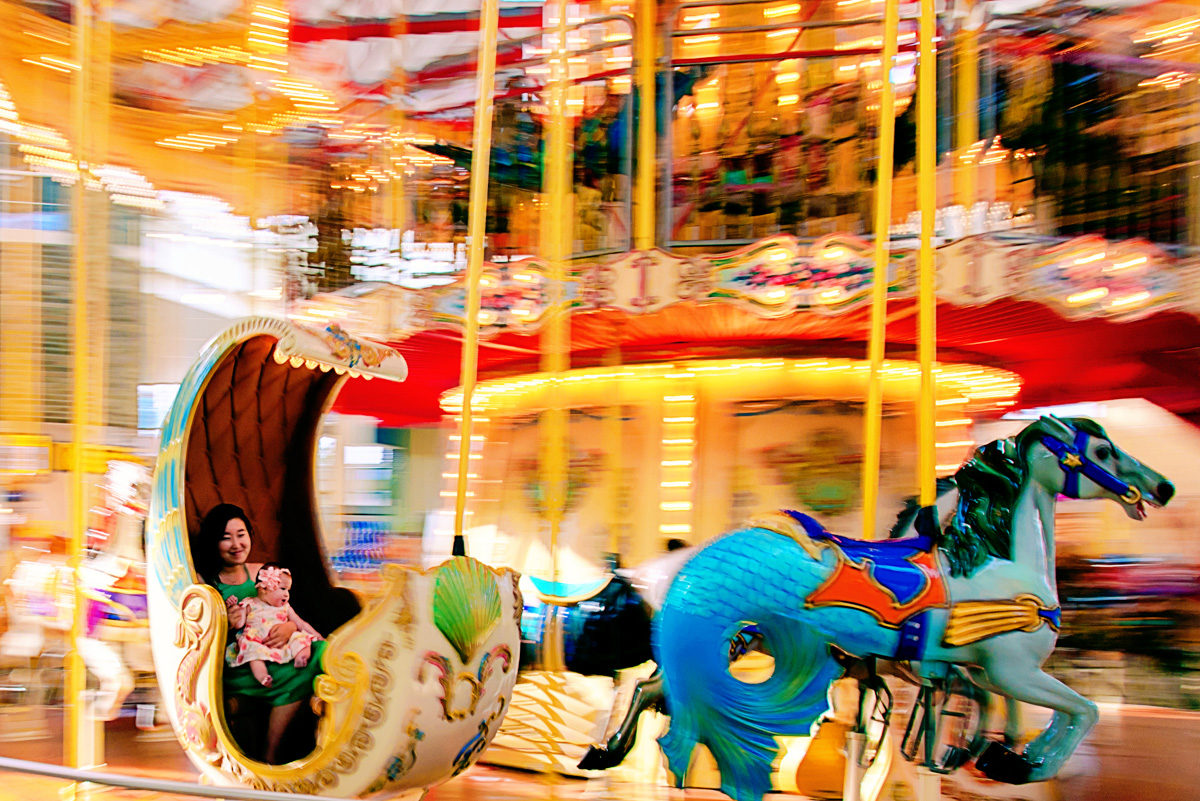 It's not easy to get anything done when you can't get a few hours of uninterrupted work, and honestly, the life of a pair of photographers does not lend itself particularly well to a structured routine. But now that Lisa can sit up and entertain herself pretty well, go for a few hours without a feeding or a nap, and lets us consistently get enough sleep (except the night those teeth came in), it's looking like we'll be able to manage a nice division of labor. If all goes well, we'll even start to get out ahead of things and maybe, just maybe, won't have to do anything at the last minute anymore! If our baby can follow a schedule without even know what a schedule is, surely we can at least come close.
So the big question is: Once we get our workflow on track, what will we do with all our free time? Here are my predictions:
Dannie will research the healthiest (and fastest) way to ween a baby.
I will find time to go jogging and finally get rid of my baby belly (that's right, I'm blaming it on the baby!).
Lisa, realizing that things have gotten dangerously peaceful will skip crawling entirely and start running directly toward the nearest household hazard.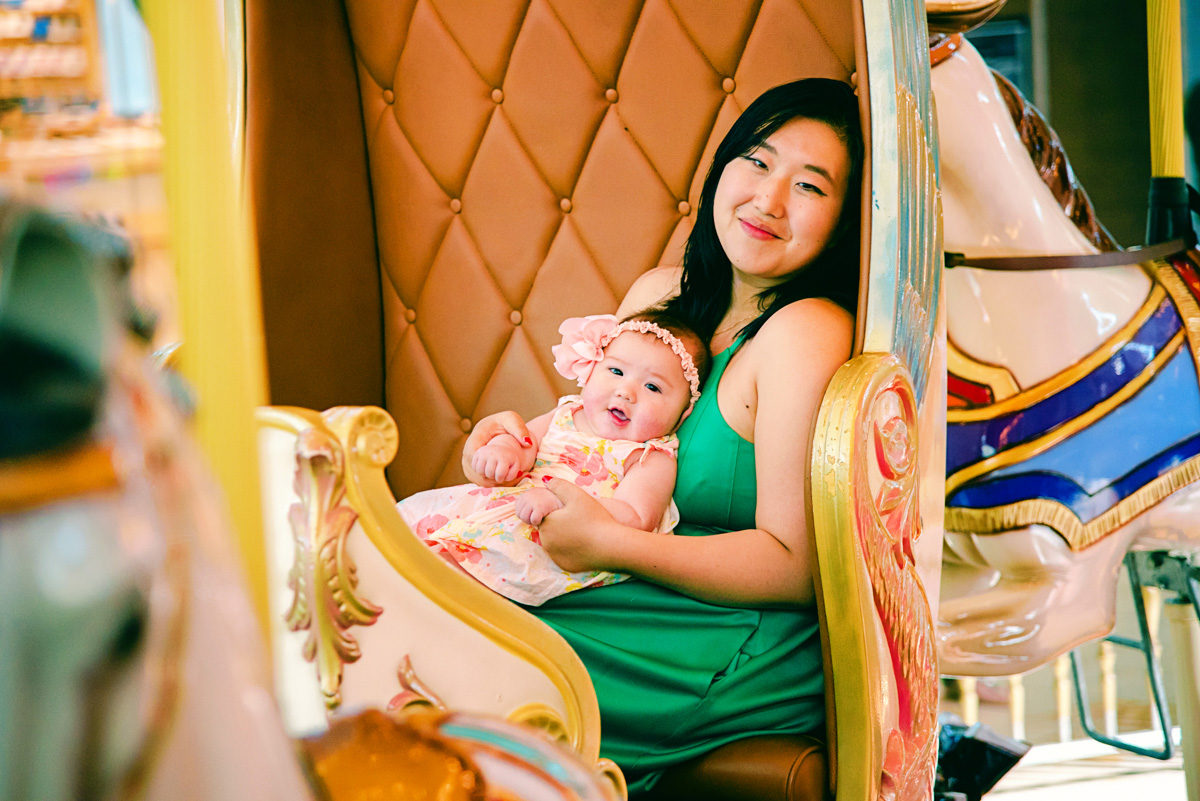 Actually, our number one goal is to get far enough ahead of things that we can go on a weekend getaway with the whole family without having to feel guilty about work left undone. You'll know our schedule worked if you see photos of Dannie and Lisa in beautiful cities all over the world popping up on the blog. So don't forget to check back in. We know you're rooting for us.
{ Photographer: Jacob Littlefield // Mommy's green dress: Calvin Klein // natural vegan lip balm: SoapyLayne  // Baby's dress: Target  // Floral Headband: H&M // Ombré Beeswax Candles: Knot & Bow // Cupcake: Gigi's }