Earlier this month we spent some recreational time with our family. Dannie and I headed to Weeki Wachee with my father and her mother, and we all Kayaked together down the river. The Weeki Wachee River is fed by the Weeki Wachee Spring, which pumps out over 117,000,000 gallons of fresh water a day, at a constant temperature of 74F. Paddling down the crystal clear river we could always see the bottom, which was a relief for Dannie and her mother, Karen, who are not experienced Kayakers (In this group, I was the second most experienced, having kayaked 4 or 5 times before). I thought I would take a risk this time by bringing my camera with me.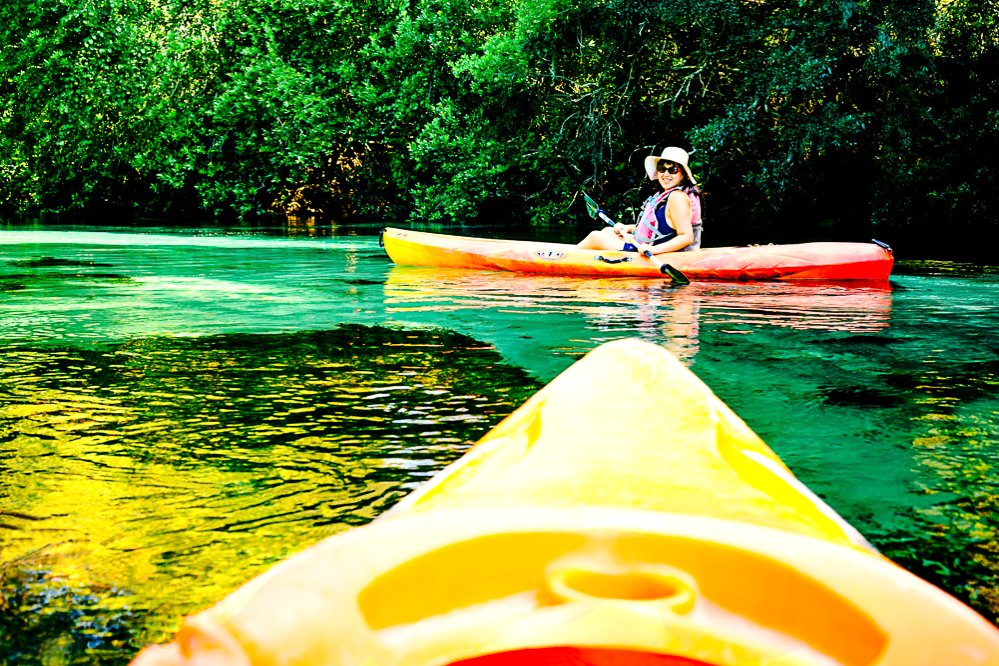 To keep my camera dry I ordered a dry bag from Amazon. I went with a 10 Gallon SealLine Baja Dry Bag

, which had good reviews. The label has a warning that it is not intended for full submersion, but the reviews that I'd read led me to believe that it would be ok as long as I didn't hold it underwater for a long time, which I had no intention of doing. I was pretty impressed with how well it worked. My only complaint was that I saw some condensation forming on the inside, even though the bag wasn't leaking. I guess that warm 74 degree water is still cool enough to force condensation out of the air when a bag is full of humid air on a 90 degree day. Still, it was only a little dampness and my camera survived, though next time I'll put a small towel in there to absorb any condensation.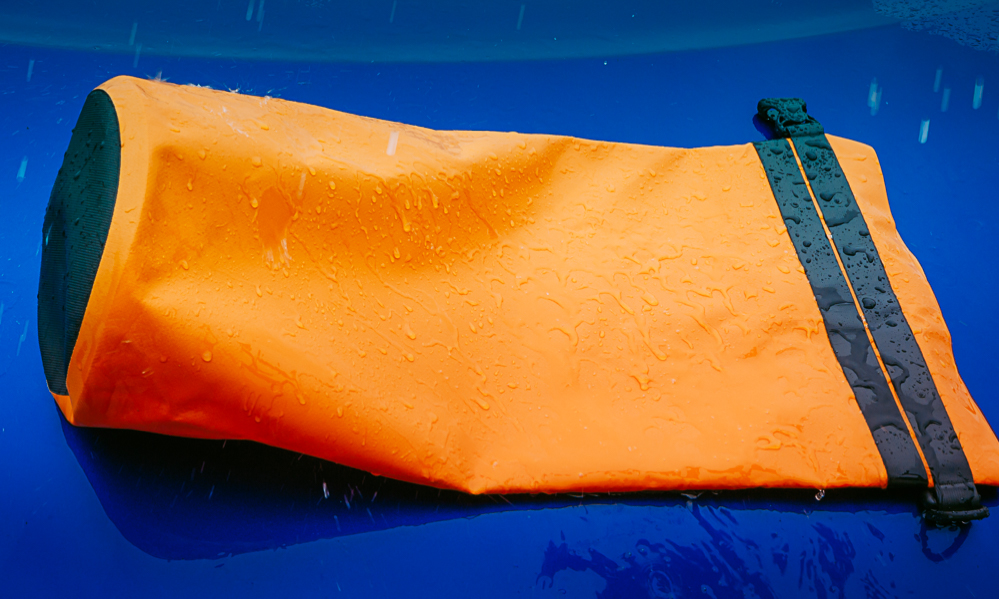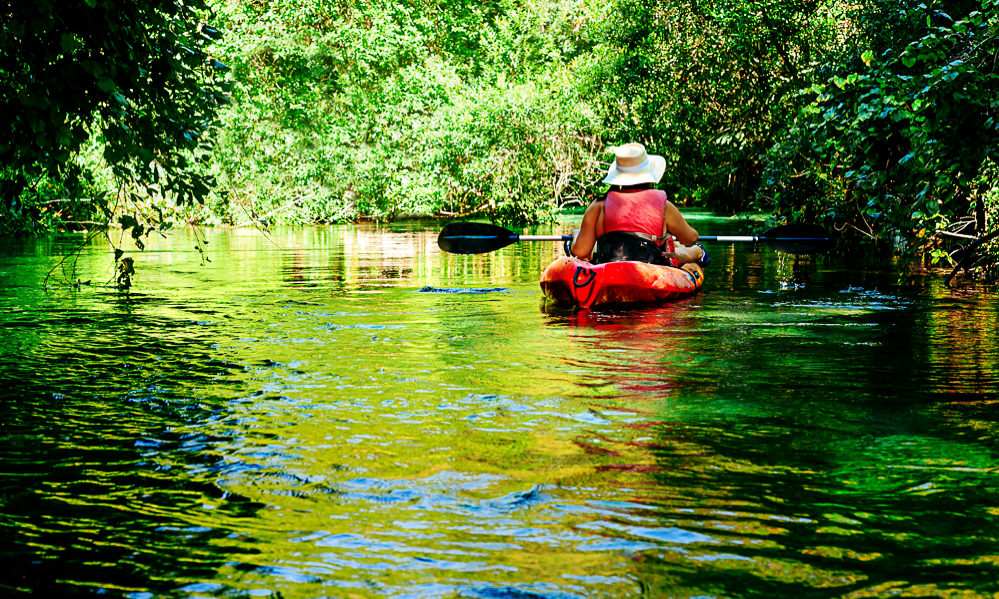 The hard part was taking the camera out and putting it back in. I kept seeing a good shot, going for the bag and taking a few pictures, but because I was on a moving river I was always drifting into branches while I was frantically trying to get the camera back in the dry bag afterward. It was worth it though, because the river was beautiful and the memories were priceless.