Fort DeSoto Park always makes me think of love. Not only do we photograph couples there all the time, we also spent a week camping there on vacation together back when we were dating. I can still remember Jake almost getting trapped on a sandbar when the tide came in while he was following some birds. There's a memory for us there around every bend (and on every sandbar, I suppose), so it was the obvious location for Lisa's first picnic.
Lisa had a blast. First we walked for like a mile down the beach. Jake carried her against his chest in the Ergobaby carrier. I'd used it before without difficulty so I knew I didn't have to worry about Jake's back or Lisa's comfort. It was really cool to watch Lisa's expressions as she took everything in. When an Osprey flew overhead and landed in it's nest we could see her eyes follow it across the sky. It really hit home that she was watching and learning about the world.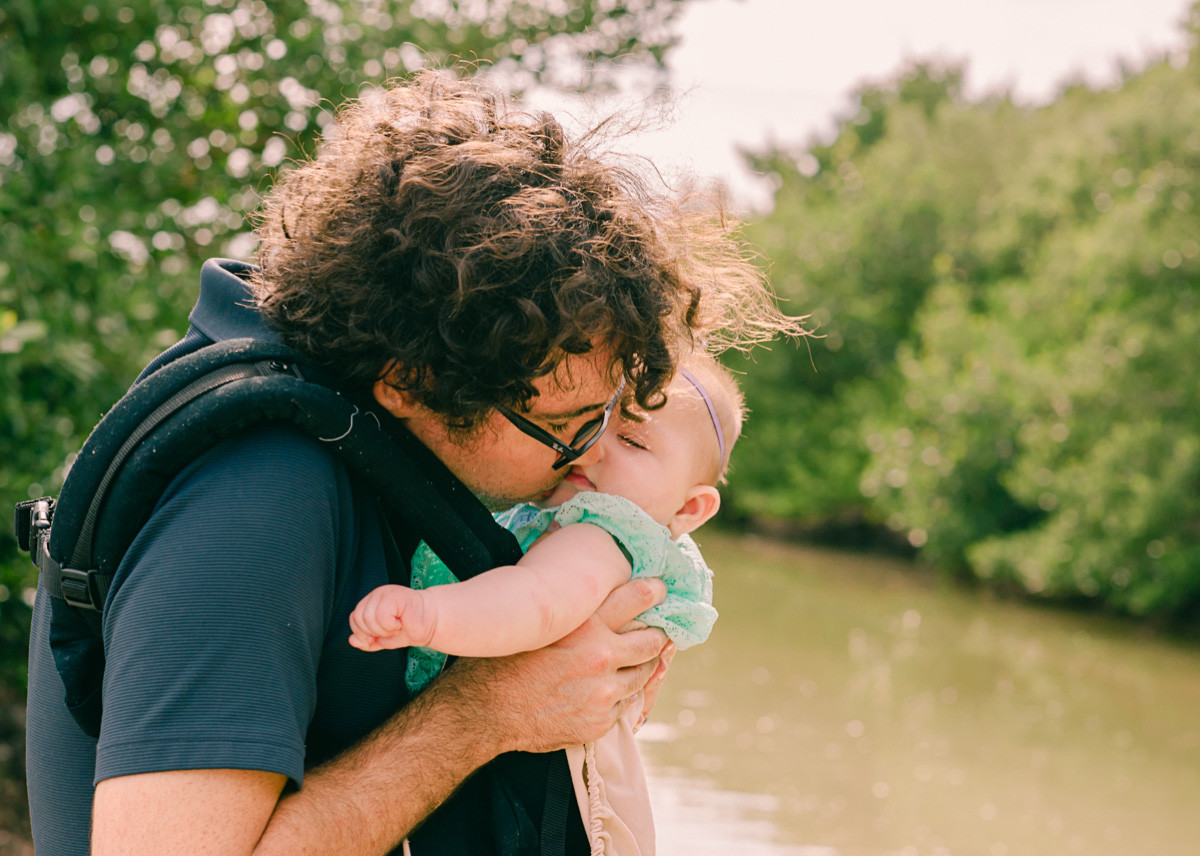 We finished our afternoon with a little relaxation on the blanket. We're still afraid to put Lisa down in the sand because she would try to eat it, but she loves playing with her Mommy and Daddy wherever she is. We couldn't resist the temptation to dangle her feet in the waves. The first splash of water startled her - the second one made her giggle.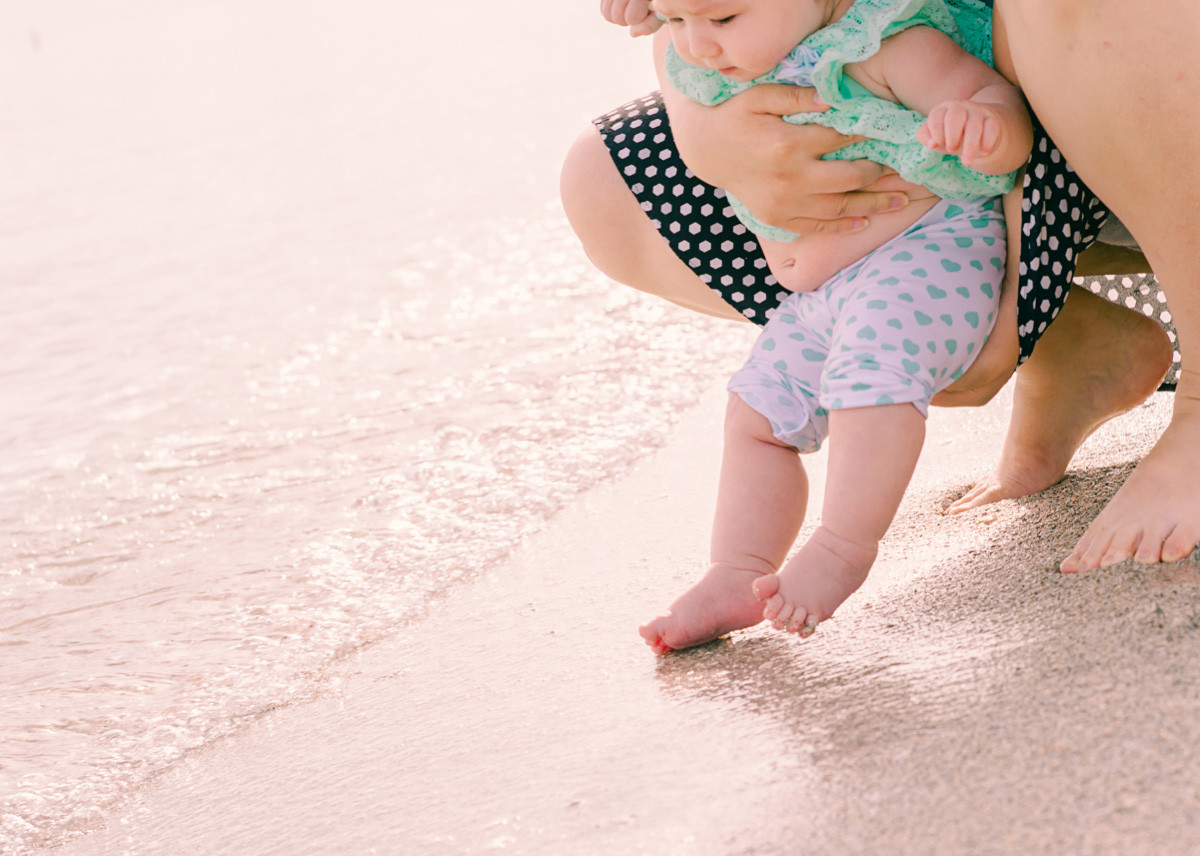 All the way home, Jake and I talked about how great the day was and how lucky we are to have the time and flexibility to make trips like these a part of our lives. We really can't wait to show Lisa all the places we love in the world, and all the places we see for the first time too.
{Photo by Jake and Dannie Studio, styling by Dannie Gao, baby carrier by Ergobaby, butterfly muslin swaddle from Target online }