Sometimes Jake and I will look at a the same thing - the same person, the same room, the same light - and we'll see very different photos. We knew that would be the case when we invited Allison to model a wedding dress for us in our home studio.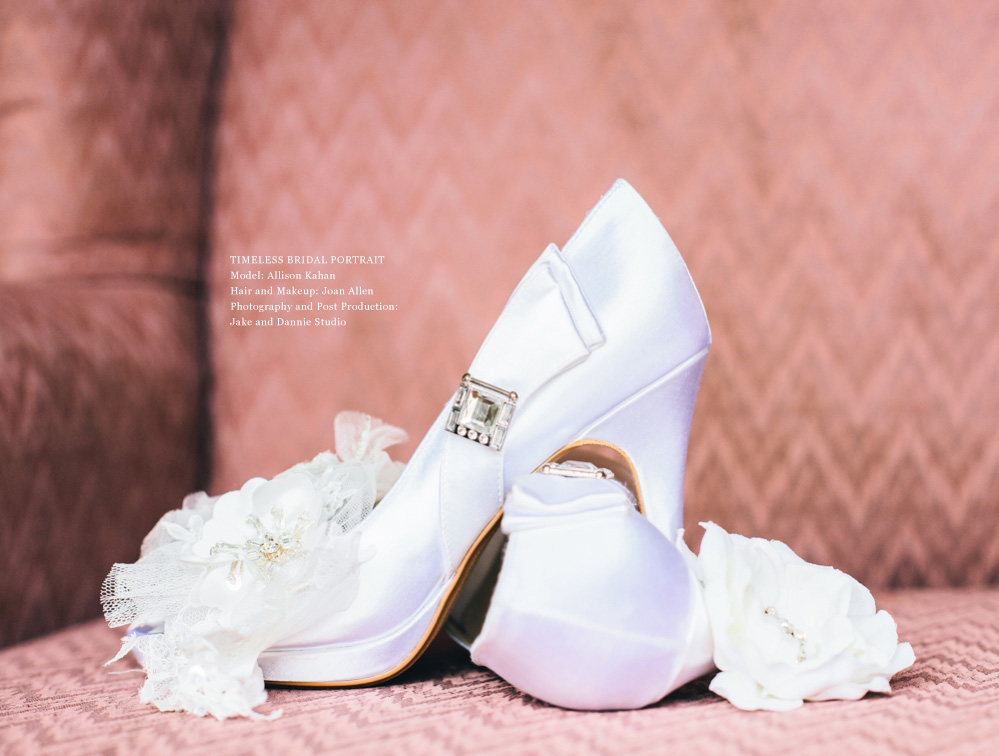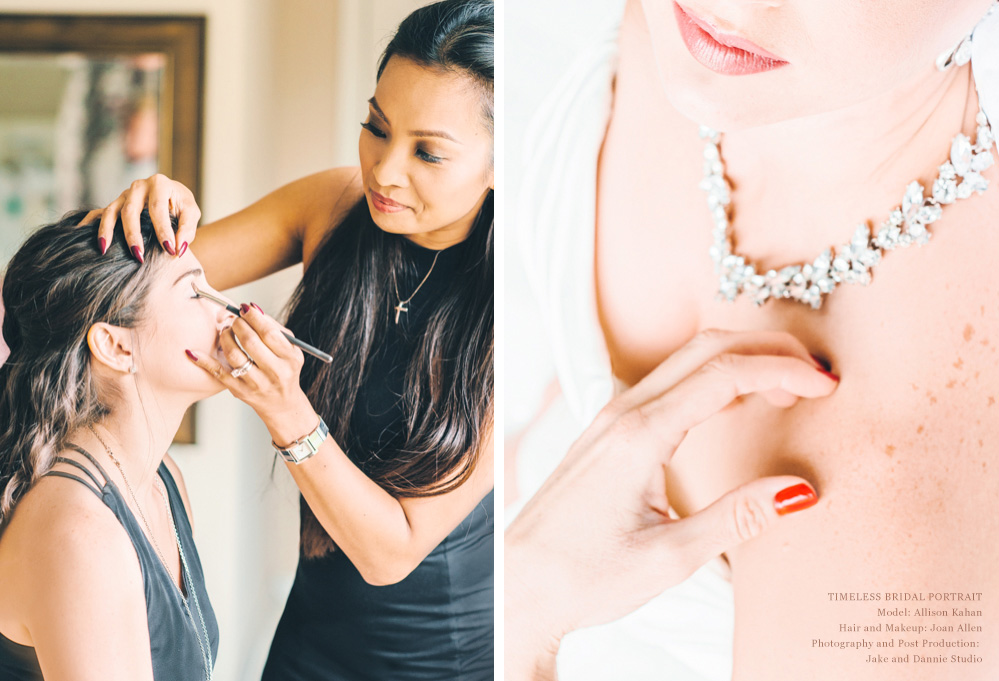 At a wedding I typically handle the bridal photography, especially while she's getting ready. Jake is very respectful, but we find that most people are more comfortable with that arrangement. But for this session it was fun to work closely with Jake and see where his background and style took us as we bounced ideas back and forth. I started doing photography in fashion and Jake started with landscapes. I think this impacts our individual approaches to composition, but I like the results - sometimes after a shoot we both like our counterparts photos better than our own! Sometimes we also imitate each other. Once in a while Jake will show me a photo on the back of his camera and say he was channeling me when he took it, and I have to admit I would have thought it was one of mine if I didn't know better.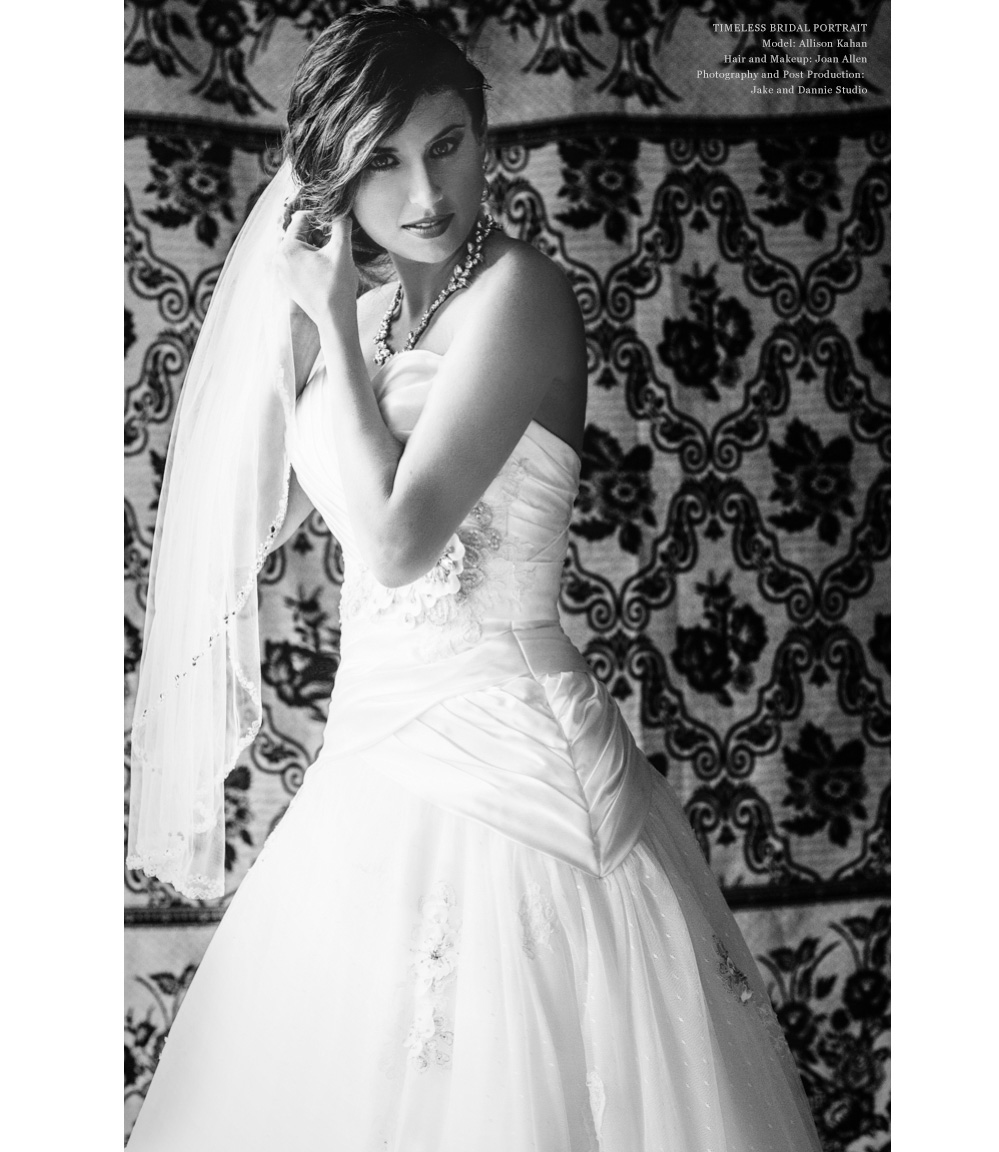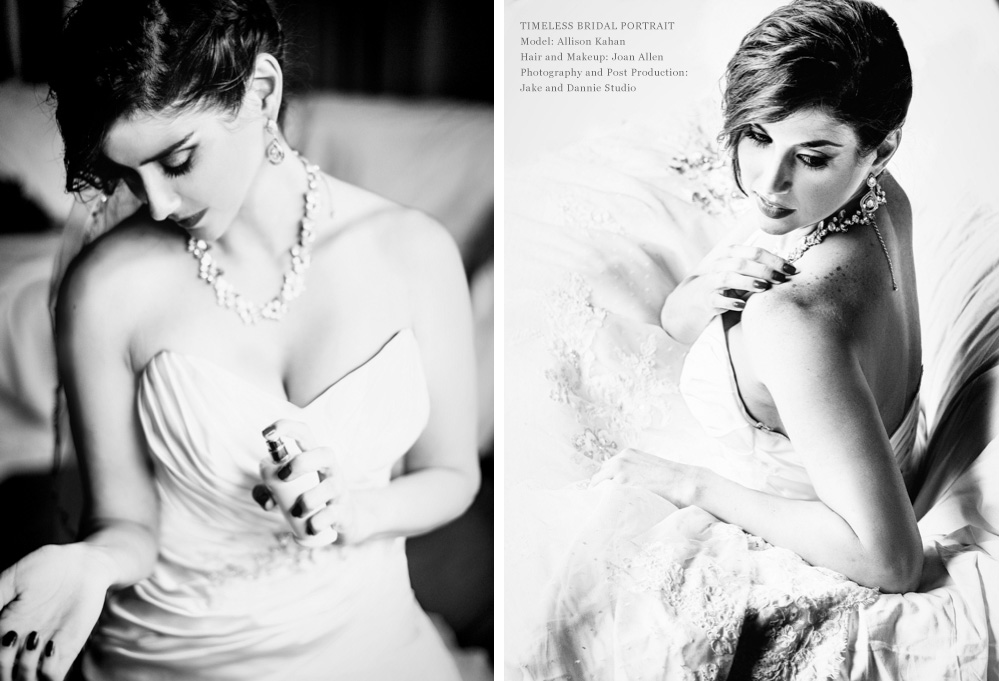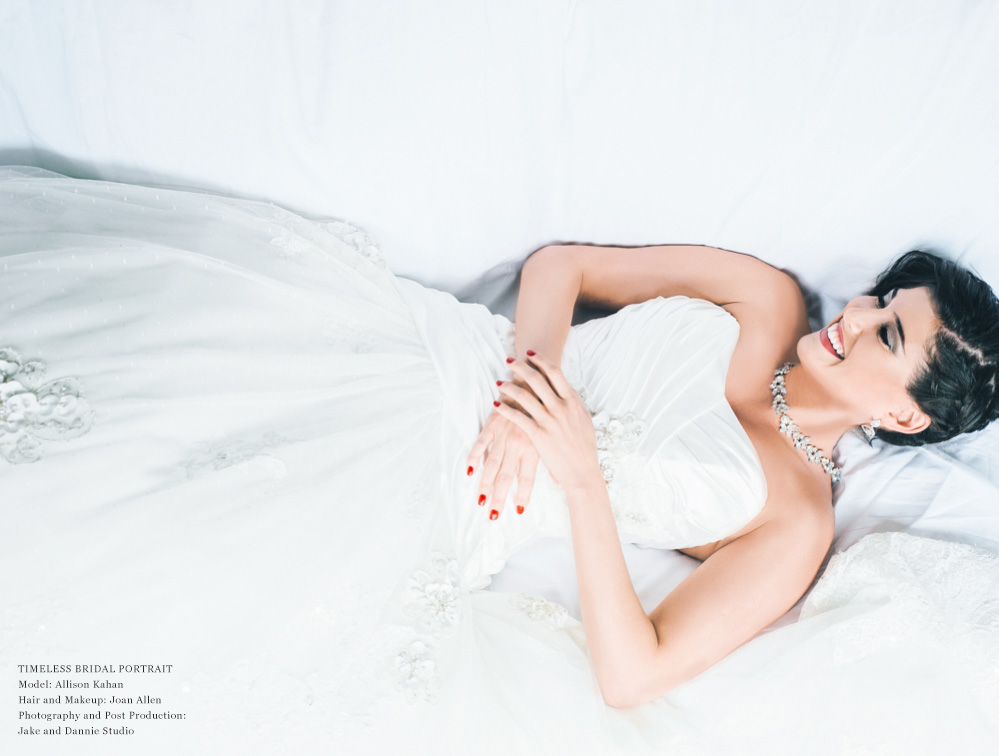 Jake's presence in the bridal room aside, one thing this shoot had in common with photographing a real bride was limitation of space. One of the biggest (and most enjoyable) challenges in photography is finding creative ways to take lots of different pictures in a small environment. The first way is by making one object look like another object. You probably wouldn't know that Allison was reclining on a couch with a sheet on it instead of a pillowy king sized bed. Another technique is lighting. For this shoot we used a giant window when we needed soft light and off camera flash when we needed harsh light. I love working with Jake because he doesn't mind moving the lights around to help me get the look I have in mind.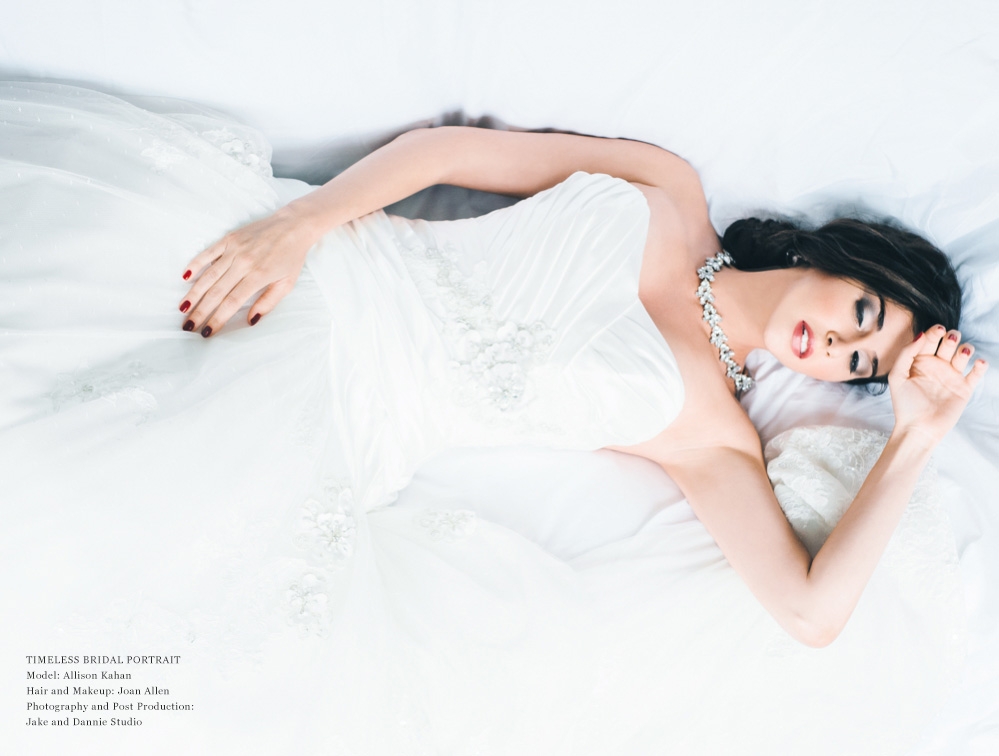 Of course Jake says that working with me has its advantages too. In these photos you don't see any nails in the walls where we moved a photo before the shoot. You also don't see any shots where Allison's arm is pressed against her body making it look wider than it is. That's because I fixed those things in Photoshop. We both do our best to make things perfect in camera, but the creative process seldom ends there. We both take our photos with full knowledge that they will be retouched later, turning a good photo into something really special. Jake often tells me that he just captured a great shot "but it'll be better once you're done with it." In a perfectly retouched photo, almost every detail has been altered in some way, but it looks completely natural.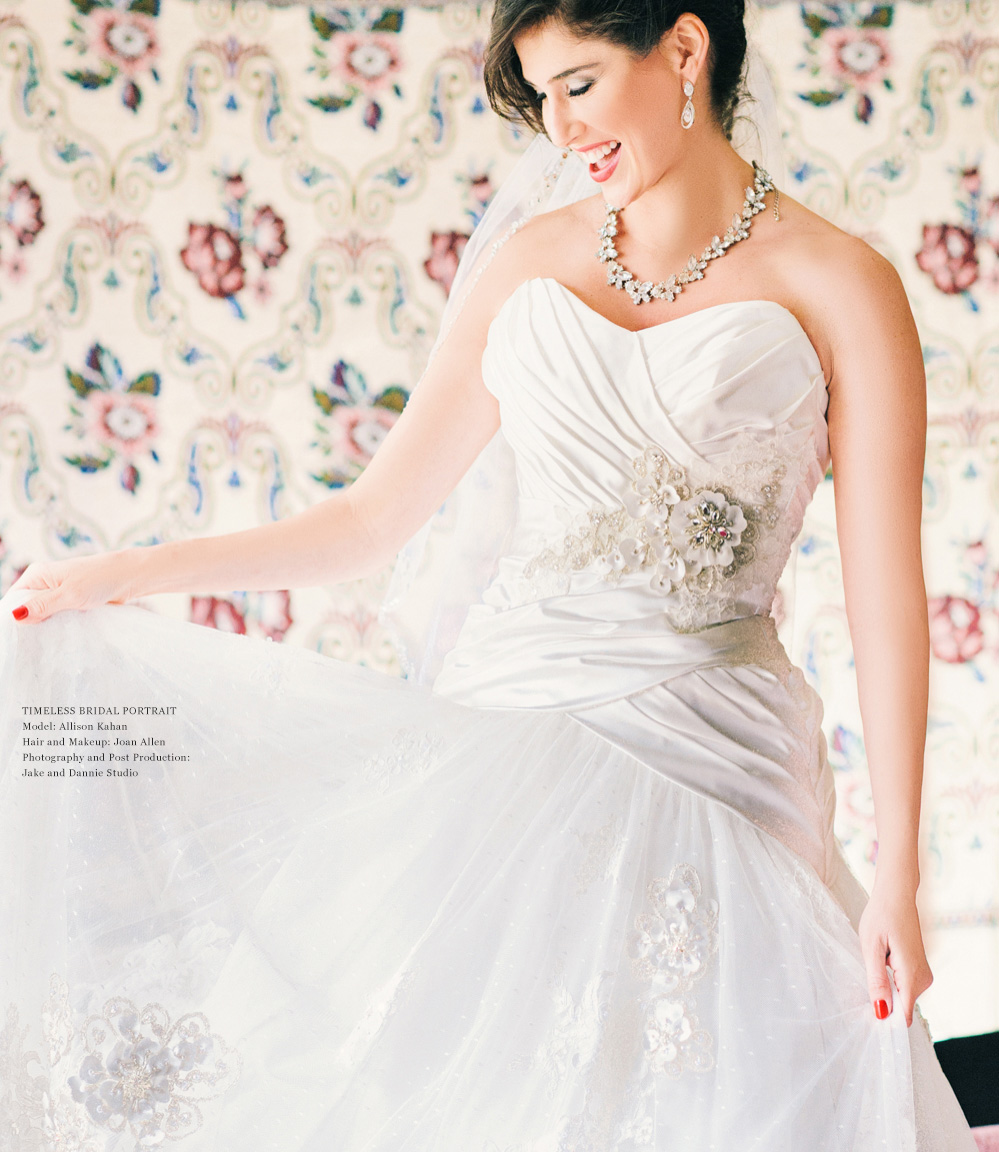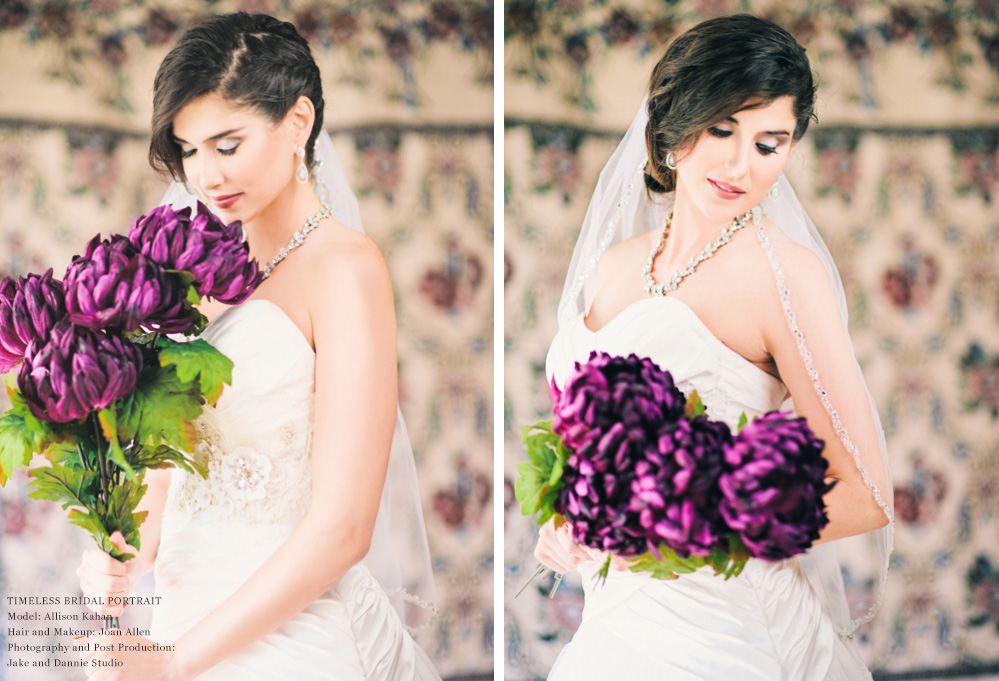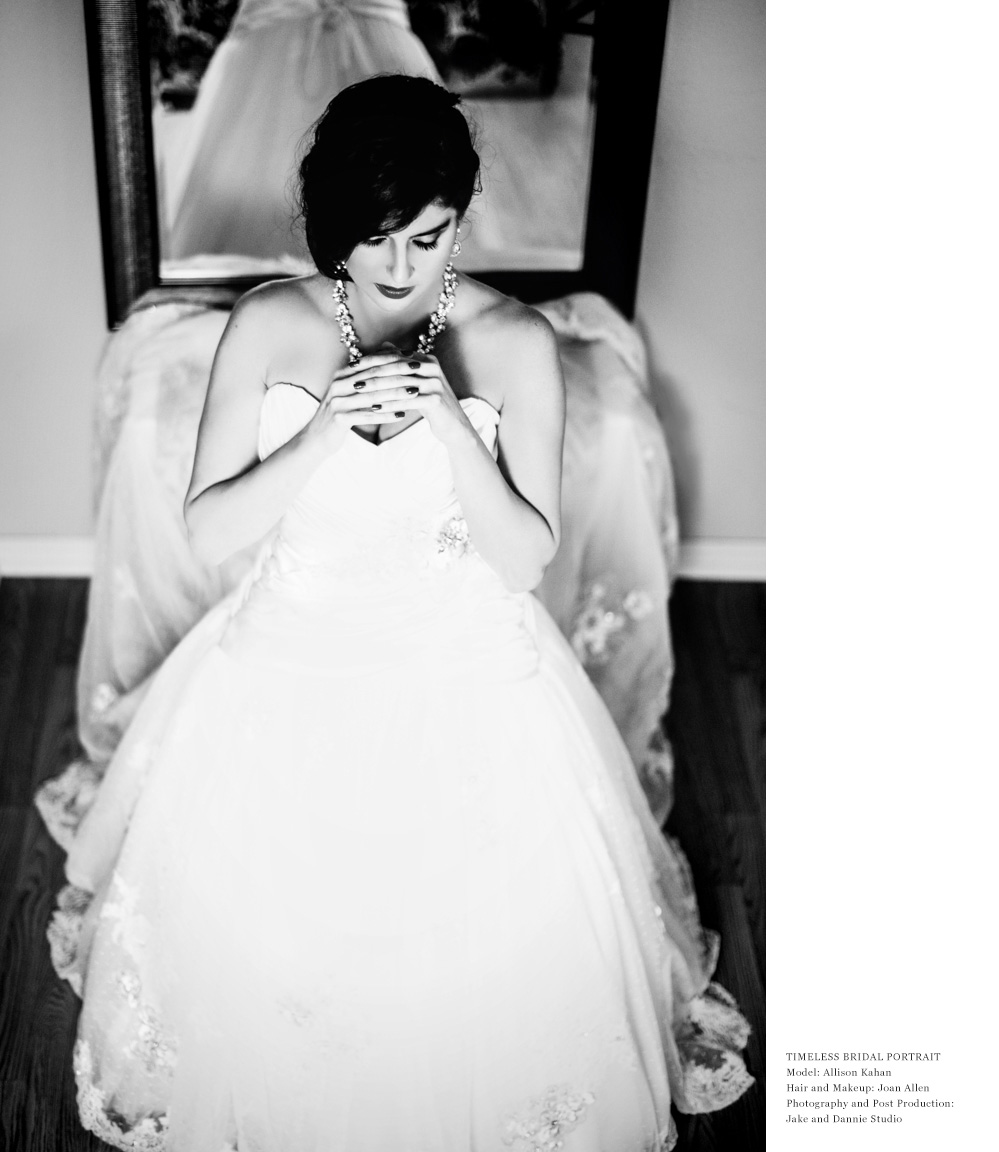 In the featured image of this post, Jake got an amazing silhouette of Allison peering through our window. He treated our ugly venetian blinds like some kind of beautiful abstract landscape, and then I spent some time on the computer, removing the distortion where the light diffracted between the blinds and her body. There are so many ways to take a great bridal photo, and so many ways for us to work together during and after a shoot.
A big thanks to makeup artist Joan Allen for her work on Allison's makeup.
Do you work with your spouse? If so, how do you compliment each other, and how do you cooperate? Comment below.